Aubrey Plaza And Michael B. Jordan Will Be Hosting Saturday Night Live In January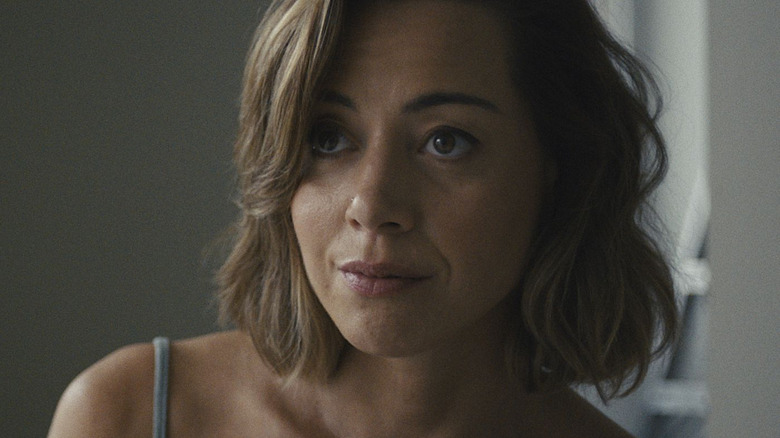 Roadside Attractions
"Saturday Night Live" is going to kick off the new year with some pretty incredible hosts. The long-running late-night sketch comedy series will feature Aubrey Plaza for its return episode after the holiday break, with Michael B. Jordan hosting the week after. Both are first-time "SNL" hosts, and both have fantastic dramatic and comedic chops, so it will be a blast seeing those skills put to the test by the series' sketches. The news was announced via the "Saturday Night Live" Twitter, with their traditional post-it notes listing the names of hosts, musical guests, and episode dates. 
Plaza will host the first "SNL" episode of 2023 on January 21, with musical guest Sam Smith, while Jordan will host the following Saturday, January 28, with musical guest Lil Baby. The best way to draw big audiences to "SNL" is with great hosts, and both Plaza and Jordan are currently riding high in their careers. "SNL" is making a smart move that could definitely help boost viewership. Heck, I don't usually tune into "SNL" these days, but I'm planning on checking out Plaza, so clearly they hooked at least one person into checking out the second half of season 48. 
Hosts with the most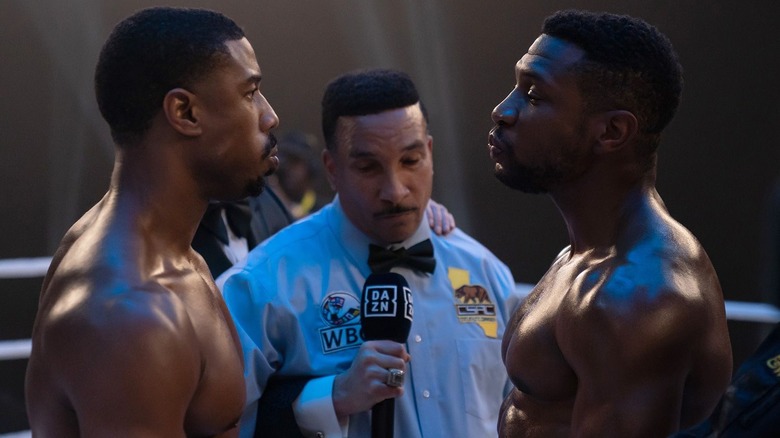 Metro-Goldwyn-Mayer
Aubrey Plaza has been kicking butt and taking names in shows like "The White Lotus" season 2 on HBO and the film "Emily the Criminal," now on Netflix, so it's perfect timing for her to try her hand at hosting "Saturday Night Live." She's previously worked with "SNL" alums like Bill Hader and Andy Samberg, so hopefully, she'll feel right at home alongside the whole "SNL" team. Plaza has a great sense of comedic timing, so I imagine it'll be a great episode. This is Sam Smith's third time on "SNL," so he knows the ropes and will likely give a nice little taste of his upcoming album, "Gloria." 
Michael B. Jordan's directorial debut, "Creed III," in which he also stars, will be hitting theaters on March 3, 2023. The film got knocked back from a November 2022 release to the March date, but fans are keen to see Jordan's vision for his character Adonis Creed, who started a whole new chapter in the "Rocky" universe in 2015. Jordan is an endless vessel of charisma, and while he hasn't done a ton of comedy in the past, his delivery of "Hey Auntie" in "Black Panther" was one of the stand-out lines in the film. At the end of the day, he's a talented performer who will surely deliver the funnies. The episode will also feature the first appearance of Lil Baby as a musical guest, who premiered a documentary about his life last year titled "Untrapped: The Story of Lil Baby," which is currently available on Prime Video.
"Saturday Night Live" will continue weekly after that, with hosts and musical guests yet to be announced.