Annual Study Shows Hollywood Is Still Dreadful At Hiring Women And People Of Color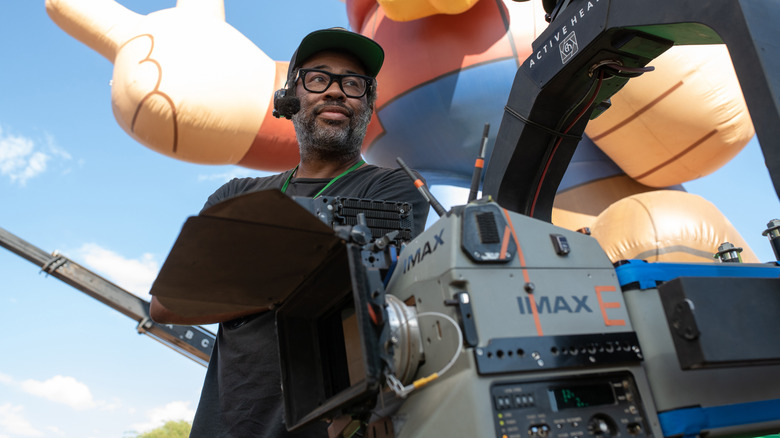 Universal Pictures
The new year is a time for hope and optimism. It's for putting away the unsightly business of the planet's last trip around our sun and look ahead to a brighter, more idealistic future. It's for coming together to celebrate the fact that, when we work towards a common goal, there's nothing we're not capable of as a unified whole. It's for giving due credit to the arts and humanities that struck a profound chord with us in the previous 12 months and looking ahead at the ones that could do the same for us in the next — with more entertainment than ever before geared towards all the fascinating blends of humanity in existence.
Anyway, on that note, time to take a big swig of coffee and check just how far Hollywood came in terms of providing opportunities for marginalized communities during 2022.
Unfortunately, reality rarely seems to align with our most utopian dreams of what could be. For those looking for a douse of cold water to the face, here's yet more proof of a disappointing trend that proves how little progress the decision-makers in the moving pictures industry have made in order to meet even the most basic of standards for inclusion. As much as shock jocks and pop culture firebrands have rushed to paint every new and upcoming project with derogatory talking points about how "woke" they are, the facts display a very, very different picture altogether.
For over 20 years, San Diego State University has released an annual report called "The Celluloid Ceiling," which keeps track of how many women are employed in the industry. Between that and the University of Southern California's Annenberg Inclusion Initiative, the results point towards one inescapable conclusion: We're not making gains as much as we are treading water.
Same old story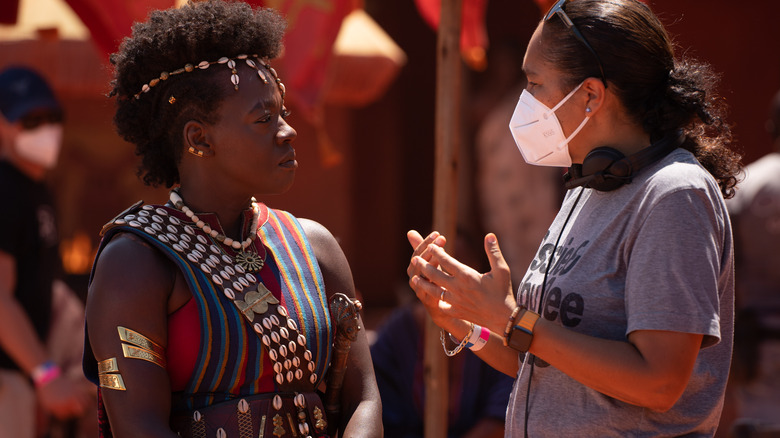 Sony Pictures
Meet the new boss, same as the old boss. When it comes to who gets the most amount of employment opportunities in the film industry, that "boss" largely takes the form of white men. Believe it or not!
Deadline has the grisly details on the lack of representation and equality that still exists in Hollywood today. Despite proven data that indicates that stories with authentic cultural depictions will typically lead to greater profits, not even the allure of naked capitalism can sway old-school gatekeepers from their stuck-in-the-mud ways, apparently. According to both The Celluloid Ceiling and the Annenberg Inclusion Initiative, the number-crunching from 2022 as a whole point towards a glaring lack of progress made among women and people of color.
Looking at the top-100 highest grossing domestic films, only 11% were helmed by filmmakers who happen to be women — a decrease of 1% from the previous year. When expanded to the top-250, that percentage rises to 18% ... which is still only an increase of a paltry 1% from 2021. When accounting for the number of women who made up directors, writers, executive producers, editors, and cinematographers, the 24% figure once again represents a 1% decline. Not surprisingly, the USC study titled "Inclusion in the Directors Chair" confirms that underrepresented filmmakers in general (which includes people of color) dropped a shocking 6.6% to 20.7%. For context, the amount of people who would identify by this exact same criteria in the United States population at large translates to 40.7%.
Bleak!
Blame game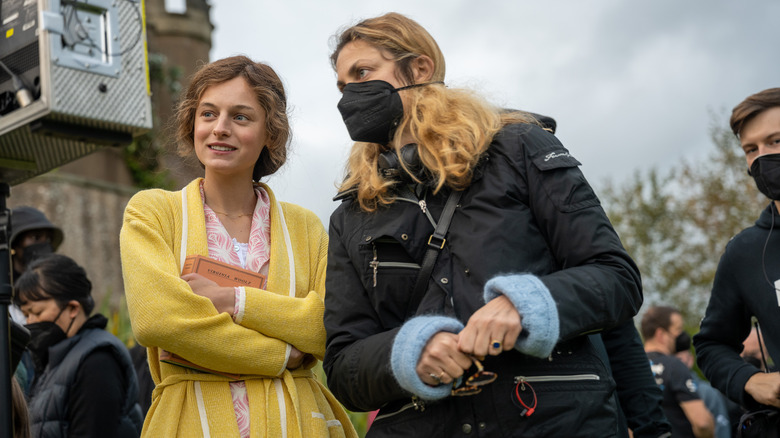 Parisa Taghizadeh/Netflix
For those who tend to have their eyes glaze over at the sight of so many numbers (raises hand), let's put this all in a different light. According to the combined reports and as indicated in frightfully stark terms by Deadline:
...that meant 93% of those films had no women cinematographers, 91% had no women composers, 80% had no women directors, 75% had no women editors, and 70% had no women writers.
The next time you hear whiny YouTubers or podcasters or talk show pundits propping up a handful of popular films as "proof" that some sort of sinister agenda is taking over the industry at large, remember these numbers. In reality, the overwhelming majority of the movies that audiences choose to see are made up of primarily male artists, both in front of the camera and behind.
So what gives? Fingers can be pointed any which way, whether it be studio executives handing over the reins of the priciest blockbusters almost exclusively to white men or audiences refusing to venture out to the types of films (read: mid-budget originals and indies) that more underrepresented artists have relatively easier access to. What it ultimately comes down to, however, is the fact that those making all the decisions at the top usually don't do so with representation and diversity — which, again, are concepts that are proven moneymakers and culturally enriching — in mind.
The studies at least indicate that Universal and Sony are two of the leading studios at putting women and people of color in positions to succeed, as proven by films such as the Jordan Peele-directed "Nope" and Gina Prince-Bythewood's "The Woman King." But, once again, all this goes to show that Hollywood still has a long way to go.