Catherine Cyran, Writer Of Roger Corman Movies Like Slumber Party Massacre III, Has Died At 59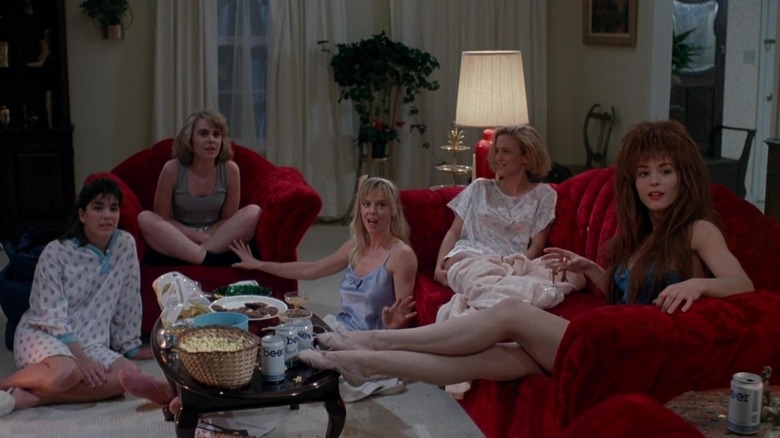 Concorde Pictures
As was first reported by Variety, the Emmy-nominated director, producer, and writer, Catherine Cyran, passed away at the age of 59 on December 24, 2022, another tragic loss too soon from cancer. 
Cyran's name may not be easily recognizable, but her legacy will live on in a varied career spanning multiple mediums and genres. After graduating from Harvard and working for the Royal Shakespeare Company for two years, Cyran got her start in the world of cinema under the tutelage of legendary B-movie producer Roger Corman, having gotten her start as an executive assistant. She would later go on to produce and write the screenplay for "Slumber Party Massacre III," "Dead Space" starring Bryan Cranston, "Uncaged" starring Jeffrey Dean Morgan, "Fire on the Amazon" with Sandra Bullock, the Independent Spirit Award-nominated "Kiss Me A Killer," and ghost-wrote "Frankenstein Unbound," Corman's last feature as a director.
Cyran's career path led her to develop the martial arts series "Bloodfist" with Don "The Dragon" Wilson, and later adapted Gary Paulsen's 1990 novel "Hatchet" for the junior-high English class staple, "A Cry in the Wild." Cyran would make her directorial debut for the film's sequel, "White Wolves: A Cry in the Wild II," which earned her a Daytime Emmy nomination. She sparked a solid professional relationship with Fox Family Television (now Freeform), writing and directing the thrillers "Dangerous Waters" and "Hostile Intentions."
However, her most prolific work was in the series of "The Prince & Me" features, and in the realm of made-for-TV Christmas films. Some of her hits include "Homecoming for the Holidays," "Christmas Duet," "Cross Country Christmas," "Our Italian Christmas Memories," and the campy Jay Mohr holiday favorite, "Christmas Do-Over." But she never forgot her horror roots, helping co-write the script for "Werewolf: The Beast Among Us" for Universal Pictures.
A league of her own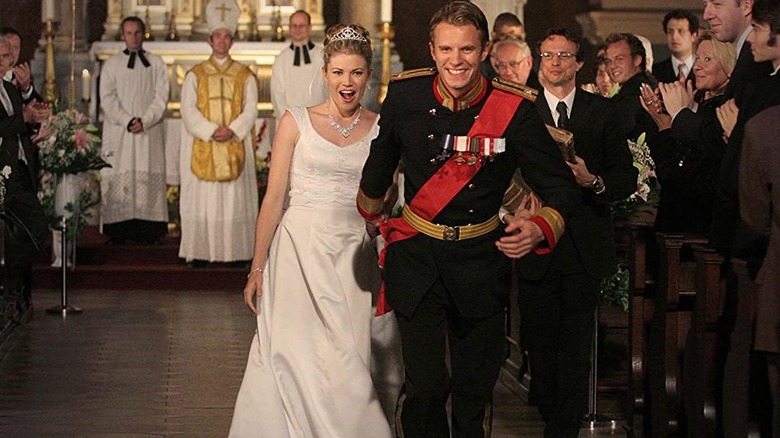 First Look Studios
It's hard to imagine what the career of Catherine Cyran, a person who scored a perfect 1600 on the SAT after she took it "just for fun," would have looked like had she been born a little later, when the industry was less discriminatory toward women in film. The legacy of the men who served under Roger Corman is undeniable with directors like Francis Ford Coppola, Ron Howard, Martin Scorsese, Jonathan Demme, Peter Bogdanovich, Joe Dante, John Sayles, and James Cameron all becoming easily-recognized household names in the industry.
The women, which include Penelope Spheeris, Gale Anne Hurd, Katt Shea, Stephanie Rothman, Amy Holden Jones, Deborah Brock, and Catherine Cyran have all reached phenomenal heights, but don't have the same instantly recognizable reputations as their male counterparts. If you don't know their work, you need to fix that — immediately.
In addition to her film work, Cyran published the novel "The Island of the Last Great Auk," a mythical, mystery-adventure story. With the ability to successfully write stories rooted in horror, romance, drama, adventure, coming-of-age, science-fiction, comedy, and martial arts thrillers, Catherine Cyran was an unsung, versatile talent. It's hard to think of many other women who were able to thrive in so many different genres, truly putting Cyran in a league of her own.