Netflix's Assassin's Creed Series Has Lost Its Showrunner, Probably Because Of A Templar Plot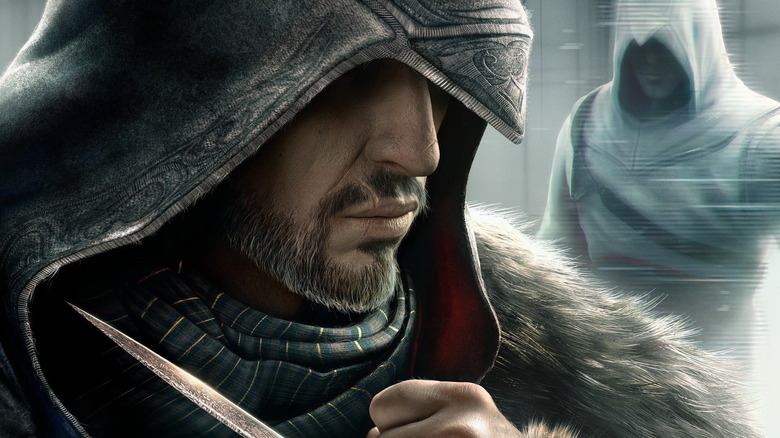 Ubisoft
In all forms, "Assassin's Creed" is the story of an ancient rivalry between two opposing ideologies. For those who haven't played Ubisoft's video games or seen the movie adaptation starring Michael Fassbender, the core conflict of freedom versus control is embodied by two warring factions: the Assassin Brotherhood (also known as the Order of Assassins) and the Templars (also known as the Poor Fellow-Soldiers of Christ and the Temple of Solomon ... no, seriously), respectively. 
If the Templars sound familiar, it's because they are a fictitious rendition of a real group, but that's a topic for another article. All that you really need to know is that "Assassin's Creed" is an amalgamation of sci-fi and historical fiction, that the group who are literally killers by title are the good guys, and that Netflix is currently developing the series' next live-action treatment. 
Now, we previously reported that "Vikings: Valhalla" showrunner Jeb Stuart had signed on to helm the "Assassin's Creed" Netflix series as both writer and showrunner. As his credits also include co-authoring "Die Hard" and "The Fugitive," Stuart was positioned to bring a classic sort of action to the narrative. Unfortunately, in the intervening months, Stuart has departed the project, and it sounds like the Netflix series is back to square one.
Assassin's Creed moves to London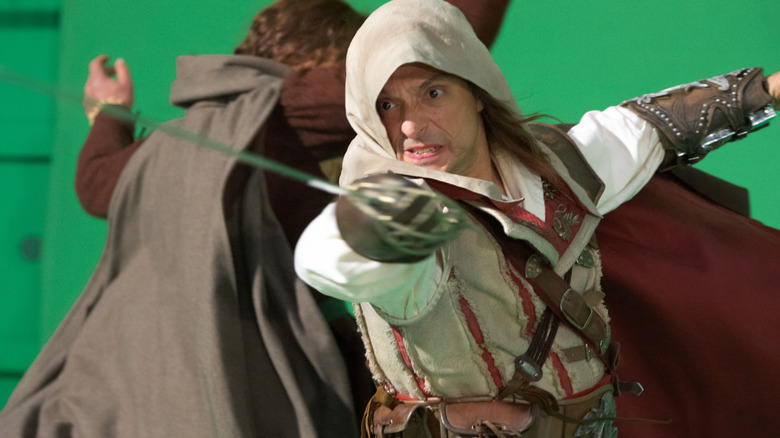 Ubisoft
Speaking with Collider, Jeb Stuart revealed that he is "no longer involved" with Netflix's upcoming "Assassin's Creed" series, claiming that it was a mutual decision which came into being after the executive team behind the project switched up, as Hollywood is often wont to do. Stuart told Collider that:
"I think it was a little bit of a move of executives from LA to London, and it allowed the London group who, unfortunately, had to inherit my vision of what it was instead of getting to develop their own vision. So I think that's fair. I know it's going to be great whenever it comes out. I think the Ubisoft guys are fantastic. I think it's a terrific franchise. It was just a good, mutual time to move on for both sides."
In his wake, a new showrunner for "Assassin's Creed" has yet to be announced. As there is no definitive release date for the Netflix series, it's likely that such choices will be shared at a more relaxed pace. Netflix and Ubisoft's partnership on "Assassin's Creed" is a major one, with the original announcement stating that "the deal includes multiple different series, the first of which will be a genre-bending live-action epic, while the others will be animated and anime adaptations." A mobile game has since been announced as well, so it looks like Netflix is building up a major "Assassin's Creed" universe similar to its other big video game IP, "The Witcher." That kind of planning takes time.
Of course, the story could also just be a cover-up for the Templars taking a shot at Stuart's life. Those rascally cultists will stop at nothing to hinder the Brotherhood.