'Assassin's Creed' Trailer: Michael Fassbender Battles The Video Game Movie Curse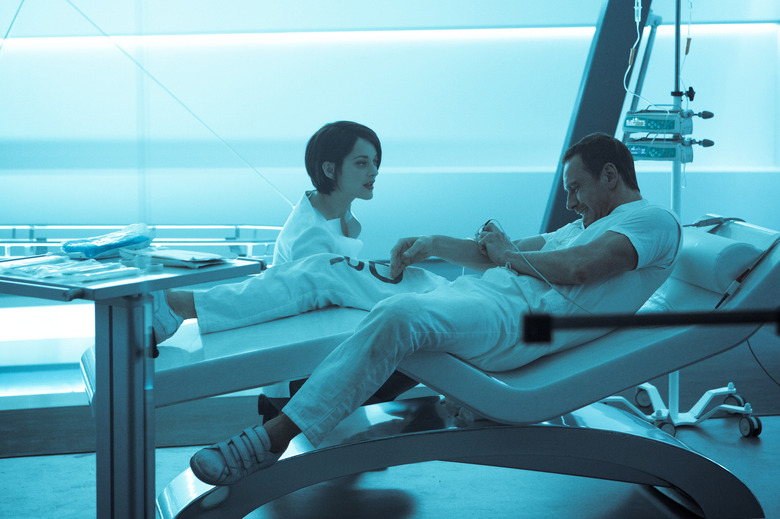 Michael Fassbender may be able to fly and bend metal as Magneto in the X-Men movies, but he stands to pull off an even more impressive feat in his last film of the year, Assassin's Creed: convincing audiences that a video game movie can actually be good. Okay, perhaps we're being a bit unfair – Warcraft definitely had its moments, even if it was kind of a mess overall, and The Angry Birds Movie was a bonafide box office hit — but the fact remains that on the whole, audiences have had very good reason to be skeptical about video game movies for a very long time.
Thankfully, though, this one looks more promising than most. Fassbender's Macbeth director Justin Kurzel is at the helm, and based on the footage so far it appears he has not lost his eye for beauty. Plus, it's got an all-star cast including Marion Cotillard, Ariane Labed, Jeremy Irons, Brendan Gleeson, and Michael K. Williams. That's a freakin' great lineup for any movie. Check out the newest Assassin's Creed trailer below. 
Assassin's Creed Trailer
The new Assassin's Creed trailer is packed with all the kicking, punching, flipping, stabbing, and roof-jumping action you'd expect, but it also offers a bit more insight into the man at the center of it all: Callum Lynch (Fassbender), a modern man who's forced to relive the genetic memories of an ancestor (also Fassbender) who lived during the Spanish Inquisition. We also get to see more of the others who've been scooped up by Abstergo, including the character played by Michael K. Williams. All in all, I think this might be the best trailer yet.
Assassin's Creed hits theaters December 21.
Through a revolutionary technology that unlocks his genetic memories, Callum Lynch (Michael Fassbender) experiences the adventures of his ancestor, Aguilar, in 15th Century Spain. Callum discovers he is descended from a mysterious secret society, the Assassins, and amasses incredible knowledge and skills to take on the oppressive and powerful Templar organization in the present day.