Outlander Star Sam Heughan Explains Why He Lost James Bond To Daniel Craig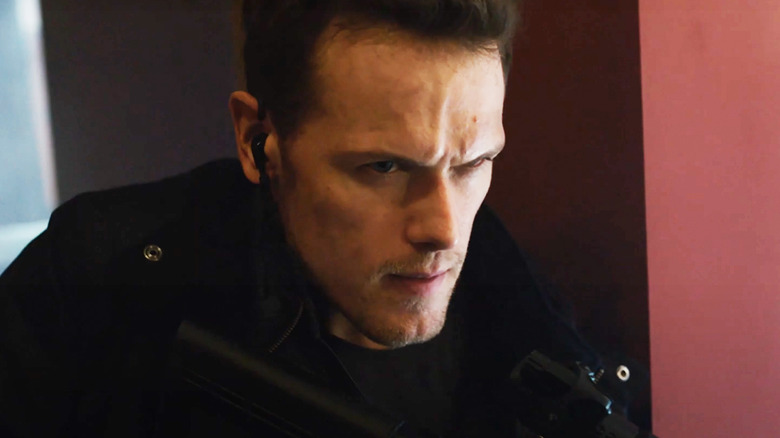 Sky Cinema
This post contains spoilers for "No Time To Die."
Remember when producers Barbara Broccoli and Michael G. Wilson introduced us to a more realistic, nuanced Bond in 2006's "Casino Royale?" Then remember when they blew him to hell in a hail of ballistics at the end of "No Time To Die?" Daniel Craig's 007 had quite the arc — going from a fully-formed, scarred, yet suave spy to a generic action hero in five films. While it was ultimately tragic, it was the first authentic arc the Bond saga had ever seen. For four decades prior, the series adapted individual Fleming novels into films.
With Craig's Bond departure, it's time to start the sacred process of casting for a new super spy. Broccoli confirmed in 2021 that she and Eon Productions were aiming to have their new Bond confirmed in "a couple of years." As of 2021, they said they're looking for someone in their 30s to wear the holy tux for "a 10, 12-year commitment." Once a new 007 arrives, you can expect smoke to rise from the chimney of MI6, but until then, speculation is rife.
Many current candidates were up for the role in "Casino Royale." Henry Cavill almost got the "Royale" role before producers went with the older Craig. "Avatar: The Way of Water" star Sam Worthington was seriously considered for Bond but lost out due to not being "debonair" enough. But another Sam auditioned but missed out — oddly, for the opposite reason of Worthington.
Auditioning at Bond HQ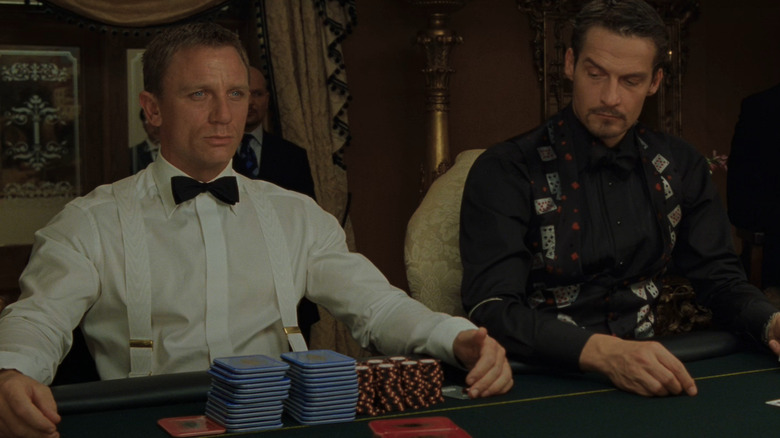 Sony Pictures
In the years leading up to "Casino Royale," Sam Heughan had appeared in a handful of plays and soap opera episodes. It would be almost a decade before he landed the lead role of Jamie Fraser in Starz's "Outlander," making his consideration to portray Bond even more impressive.
The now 42-year-old published his memoir, "Waypoints" in 2022, detailing his experience auditioning for Broccoli during a time when he was "shuttling between fruitless auditions in L.A. and London." In an extract shared by EW, Heughan wrote:
"I went along to the Bond HQ and tried out for the casting director. Afterwards, I was invited to head up to the next floor, where producer Barbara Broccoli was waiting for me, like M, sitting in a leather chair across a large table. A replica gold revolver served as a centerpiece in front of her. The director of 'Casino Royale,' Martin Campbell, was also there. We spoke a little about Scotland and about Bond, read the scene once, then I left. It was all so quick, the sweat beneath my leather jacket just starting to form."
37-year-old Craig would be chosen over the then 25-year-old Heughan. The producers ditched Cavill in the process, too. Heughan was told he wasn't "edgy enough." The actor struggled with that critique, considering it to be a comment on his personality rather than his acting skills. (To be fair, it kind of is.) But the decision also likely had to do with his age.
'It wasn't a question of becoming a bad boy'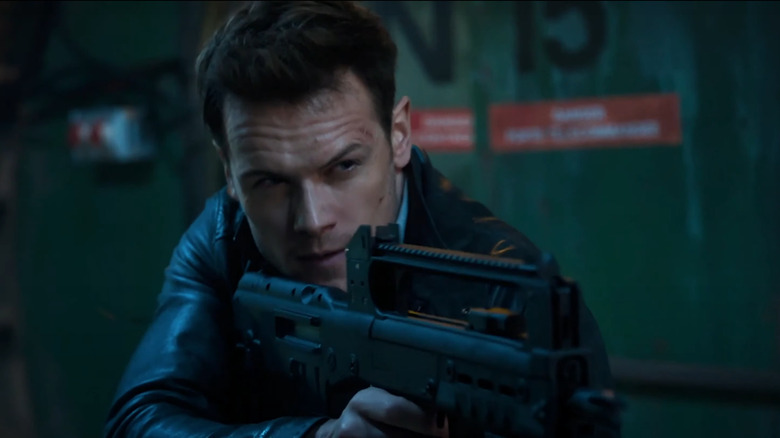 Sky Cinema
Hailing from Dumfries and Galloway in Scotland, Heughan would have been the first Scot to take on the role of Bond since Sean Connery in the franchise's early years.
Being in his early 20s probably didn't help Heughan in terms of "edginess," which is something that the actor came to learn in time. In the years since his audition, he wrote, "It wasn't a question of becoming a bad boy... The edge the Bond team sought could be achieved through self-confidence, which to be fair I was certainly lacking at the time."
At least by losing out on the role, he dodged becoming the first James Bond to be killed on-screen. All might not be lost for the "Outlander" star, as he might still be a contender for the next Bond outing. However, he's probably a bit too old — considering Broccoli's confirmation that she'd prefer an actor in his 30s. But at least William Shatner thinks Heughan would make a good 007. Who knows? Maybe he's developed some of that edge the producers wanted.