007 Producer Barbara Broccoli Wants A '10-12 Year Commitment' From The Next James Bond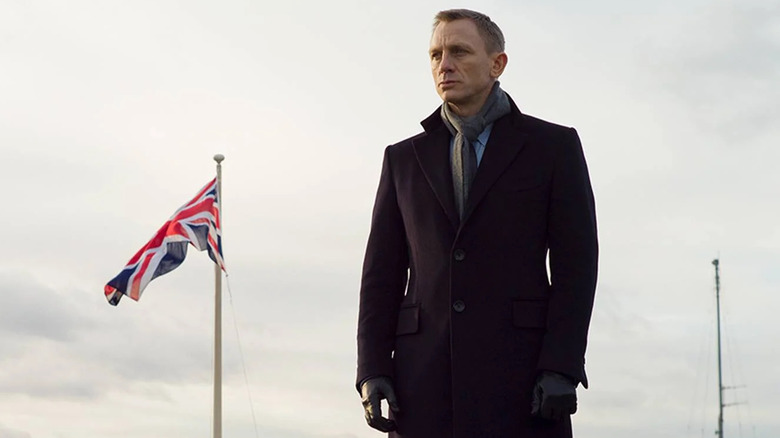 MGM
It has been nearly a year since Daniel Craig hung up his Walther PPK and retired as our resident James Bond after 15 years in the role. But even with "No Time to Die" well in the rearview mirror, we don't seem to be all that much closer to getting a new 007 for the next generation to (hopefully) embrace. That's still a couple of years away and, even when that search gets underway in earnest, that actor is going to have to make quite the long-term commitment.
Longtime "James Bond" franchise producers Barbara Broccoli and Michael G. Wilson recently caught up with Variety and addressed the topic of the search for Craig's eventual successor. Broccoli addressed the fact that long-time internet favorite Idris Elba has no interest in becoming 007. While the producer said he's "great" and that they "love" him, it all comes down to a decade or more of committing to the part.
"The thing is, it's going to be a couple of years off. And when we cast Bond, it's a 10, 12-year commitment. So he's probably thinking, 'Do I really want that thing? Not everybody wants to do that. It was hard enough getting [Daniel Craig to do it]."
Wilson also interjected saying, "And he was in his early 30s at the time!" Not to sound ageist by any means, but that is a very good point when it comes to talking about taking on a physically demanding role like this. And Elba is 50 right now, meaning he probably wouldn't even start his tenure until his mid-50s. It just doesn't seem realistic at this point. So, who will it be?
In it for the long haul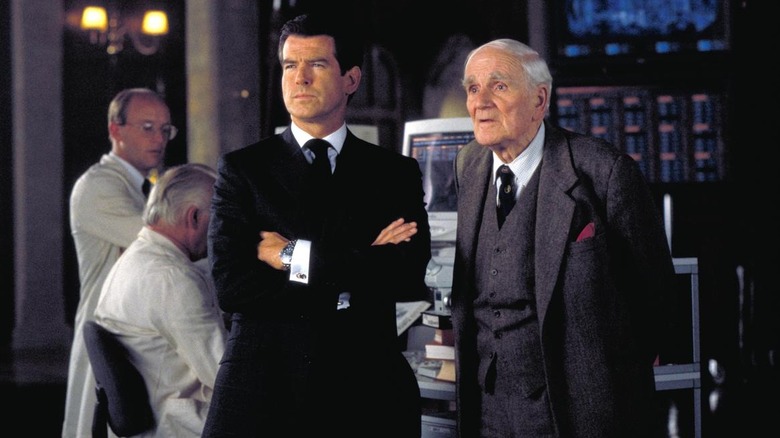 MGM
What Broccoli is saying is nothing new, especially in the franchise-obsessed era of Hollywood that we are living in right now. Actors who sign on to play superheroes generally sign multi-picture deals that will keep them in the role for years at a time. But when it comes to "James Bond," this has been going on for decades, all the way back to Sean Connery's days of bringing Ian Flemming's iconic MI6 agent to life.
Connery began his run as 007 in "Dr. No" in 1962 and played the part through 1967 before retiring for a few years, only to return in 1971. Then once more, unofficially, in "Never Say Never Again," which technically isn't part of the official canon. Roger Moore played the part from 1973 with "Live and Let Die" up through 1985's "A View to a Kill." Even Pierce Brosnan was Bond for seven years from "GoldenEye" in 1995 to "Die Another Day" in 2002. Sure, in a couple of cases we've had short-term Bonds, such as George Lazenby's one-and-done "On Her Majesty's Secret Service" in 1969, or Timothy Dalton's two-film stint from 1987 to 1989. But, generally speaking, it's a long-term gig.
So, what we're probably looking at is an actor in their late 20s or early 30s who is on the rise but has yet to hitch their wagon to a major franchise. This probably rules out other popular online candidates, such as Tom Hardy or Henry Cavill. Whatever the case, we probably won't hear anything official, anytime soon.