The Daily Stream: Here's To Better Things In The New Year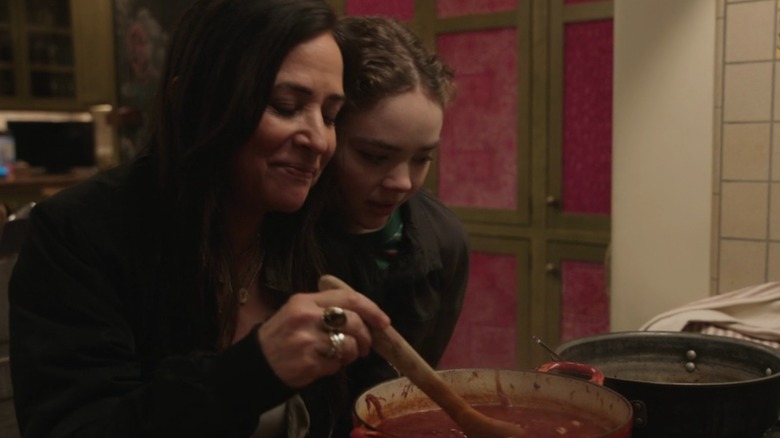 FX
(Welcome to The Daily Stream, an ongoing series in which the /Film team shares what they've been watching, why it's worth checking out, and where you can stream it.)
The Series: "Better Things"
Where You Can Stream It: Hulu
The Pitch: Sam Fox (series co-creator, writer, and director Pamela Adlon) is an actress living in LA with her three kids — sweet youngest daughter Duke (Olivia Edward), social justice-minded middle child Frankie (Hannah Riley), and adventurous, tempestuous eldest, Max ("Scream" star Mikey Madison). Sam's beautiful house, the setting for much of the series' chaos and joy, also sits across from her forgetful and particular mother's (Celia Imrie) place.
This setup may make "Better Things" sound like a sitcom, but it's actually a series with a beautiful, serendipitous, nearly free-association structure. The show was initially co-created by Louis C.K. (whose network deal was terminated in 2017 in light of his admitted sexual misconduct), but it's clearly Adlon's baby through and through. "Better Things" is about motherhood and childhood, and possesses the emotional truth of something that can only be inspired by real life. "Sam Fox is me in a cape," Adlon told NPR when the show ended earlier this year.
Across its five seasons, "Better Things" tells the story of the Fox family, who both fight and love passionately and whose plot points are often resolved not by dramatic moments, but by dinner parties or spontaneous fits of laughter. It starts out as a show about multiple generations of women, but as Frankie's gender becomes less rigidly defined, it also becomes clear that it's about embracing the fluidity of life, too. Across five seasons, "Better Things" grows with its characters, before gracefully bowing out with a final season that feels like a great, big hug.
Why it's essential viewing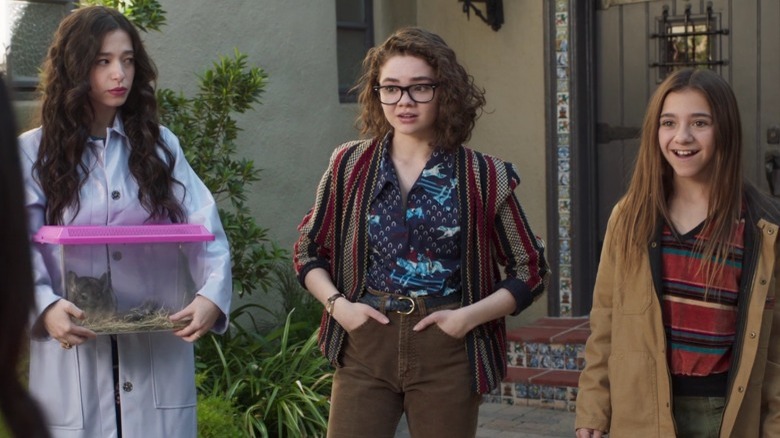 FX
There's something transitory and singular about "Better Things" that defies easy explanation. Vulture critic Matt Zoller Seitz described the show well when comparing it to the works of John Cassavetes, writing that things that happen on screen don't feel engineered "to evoke pre-calibrated sensations, but rather like incidents that would have occurred even if the cameras hadn't been present." I've also written about the show's verisimilitude, and the way Sam's motherly presence makes its constant surprises feel like the emotional and instinctual opposite of the current wave of purposely alienating comedy-dramas like "Atlanta" and "Barry."
But there's something about "Better Things" that has to be seen, and therefore felt, rather than described. It's a show that feels exactly like the moment Sam is in, whether that's a chill weekday night at home with her kids, an exhausting and over-long trip, a frustrating work meeting, or some other daily adventure. The show does make each day feel like an adventure, too, thanks to Sam's blunt charm and spirit of curiosity, plus the impressionistic warmth with which the camera captures its action.
"Better Things" nurtures a spirit of enthusiasm, whether Sam's cooking dinner, overseeing a screaming match between her kids, or doing something much less commonplace. One of the best episodes sees the kids preside over a fake funeral for their mom, while another includes a wonderfully surreal dance number to Christine and the Queen's "Tilted." Several take place on location during family or solo vacations, and perfectly capture the intangible, transformative, wistful feeling of away-ness. The show captures emotional ephemera that, until I saw it, I never thought could be put to screen.
Casually moving, brilliantly built, and heartfelt above all else, "Better Things" doesn't feel like anything else on TV, because it feels like life.