Los Espookys Co-Creator Julio Torres' Comedy Series Little Films Is Coming To HBO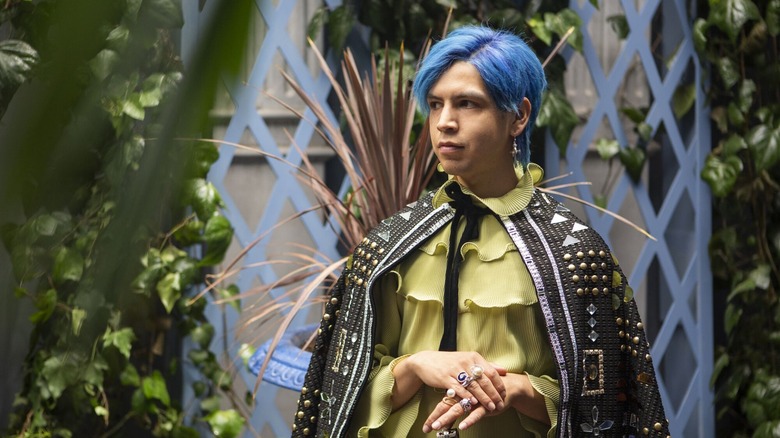 HBO
Fans of "Los Espookys" might not have a third season to look forward to, but they will be getting more work from the mind of co-creator and star Julio Torres very soon. Torres co-wrote the series with Fred Armisen and Ana Fabrega and co-starred as Andrés, the black sheep of his family of wealthy chocolatiers. But his next project is going to be a mini-series with HBO about something totally unexpected, as reported by Variety.
Torres' upcoming comedy series has been given the working title of "Little Films." The cast is yet to be announced, but the star of the show is said to be "a little golden oyster." Torres will document his quest to find his lost valuable and the adventures and realizations he encounters along the way. The series will be set in the concrete jungle of New York and is likely to feature other stars of the New York comedy world. "We here at Julio™️ are so excited to be joined by many friends in weaving these fantastical stories shot entirely on stages," Torres said.
The comedian definitely has a penchant for tiny objects, so this premise comes as no surprise to loyal fans. His HBO comedy special "My Favorite Shapes" features a slew of small personified items from a Ferrero Rocher to a Brita filter. Torres' "Los Espookys" character, Andrés, also has an addiction to buying music boxes. A little golden oyster is everything that Torres loves — tiny, glamorous, and hiding a secret.
Little Films is the story of a lost oyster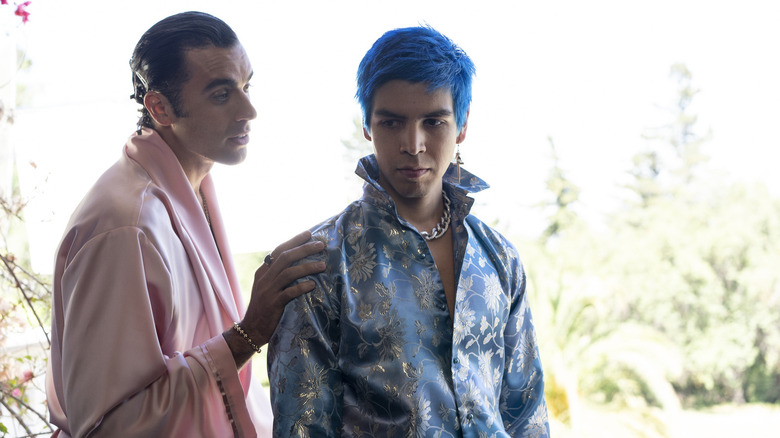 HBO
"Little Films" is not the only project that Julio Torres currently has in development. The former Saturday Night Live writer signed a first-look deal with HBO and HBO Max in February 2022. The deal included two projects, including the aforementioned "Little Films" and another comedy series, "Lucky."
"Lucky" will be an auto-fictional portrait of Torres, a "non-binary, dog-obsessed misfit who joins forces with fellow queers in the world of Brooklyn's gig economy." Both series will comment on the fast-paced corporatization of New York that has taken place over the past decade or so. Set in Brooklyn, it is very likely to handle topics like gentrification and displacement with insight and levity.
The release date for "Little Films" hasn't been announced yet, but HBO has officially greenlit six episodes of the series as of December 2022, per Variety. That means we're sadly still many months away from seeing Torres' quest for his oyster.
If you can't wait to see Torres' upcoming work, check out both seasons of his HBO series "Los Espookys," his comedy special "My Favorite Shapes," his hand-acting and impressions of colors on Instagram, his "Saturday Night Live" sketches like "Wells for Boys," or even his earlier work on "The Chris Gethard Show." Hopefully, we won't have to wait too long for more news on these exciting new projects.