Kirstie Alley, Star Of Cheers, Drop Dead Gorgeous, And More Has Died At 71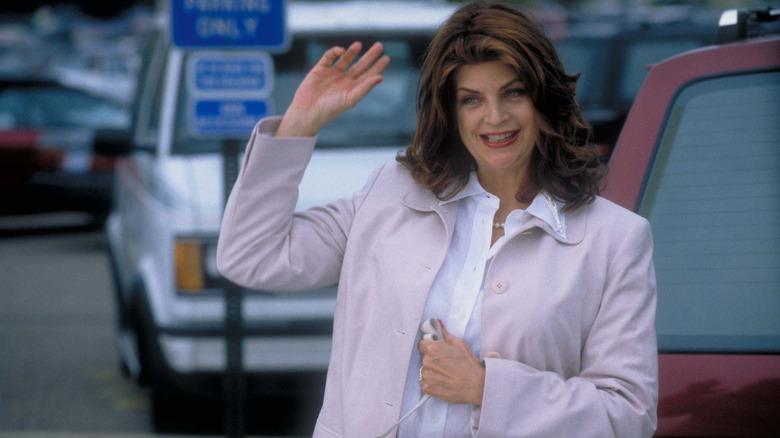 New Line Cinema
Today is a very complicated day for a generation of comedy fans. Kirstie Alley, of "Cheers," the "Look Who's Talking" trilogy, and "Veronica's Closet" fame, has died of cancer at the age of 71. With a career spanning over four decades, Alley was a seminal comedic figure and trailblazer for women in comedy. She was given a star on the Hollywood Walk of Fame in 1995 for her contributions to film and television, and her willingness to discuss the systemic mistreatment of fat actresses made her an inspiration to countless women ... until she became a spokesperson for quack weight loss regimes. Unfortunately, she also became one of the most problematic figures in Hollywood due to her conspiracy-theory-motivated presence on social media and absolutely abhorrent treatment of those who didn't share her alt-right political beliefs. The passing of the two-time Emmy-winning actor and "Dancing with the Stars" runner-up was announced by her children on Twitter.
— Kirstie Alley (@kirstiealley) December 6, 2022
"We are sad to inform you that our incredible, fierce, and loving mother has passed away after a battle with cancer, only recently discovered," the statement says. "She was surrounded by her closest family and fought with great strength, leaving us with a certainty of her never-ending joy of living and whatever adventures lie ahead. As iconic as she was on screen, she was an even more amazing mother and grandmother."
As complicated as she was comedic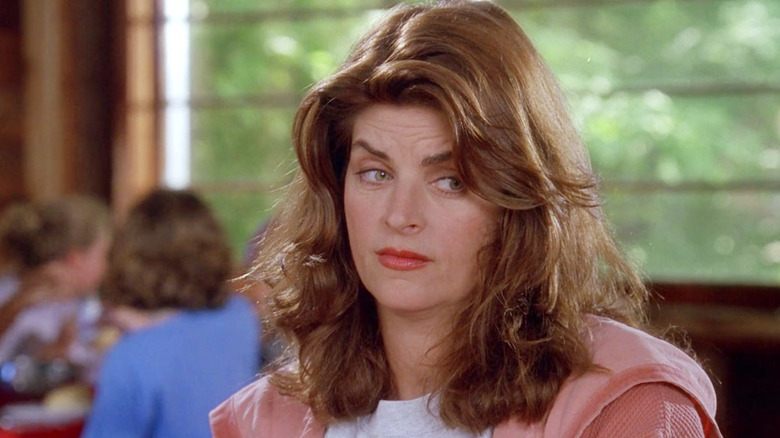 Warner Bros.
Kirstie Alley's memory is two-fold: as both a celebrated figure in comedy and a peddler of dangerous political conspiracies. She is the ultimate personification of needing to hold multiple truths at the same time, understanding her brilliant contributions to women characters in sitcoms while simultaneously not allowing her groundbreaking efforts to excuse her unacceptable treatment of others. Her performances in films like "Drop Dead Gorgeous" and "It Takes Two" are seminal for a generation of millennials, with many still using her character Diane Barrows' analogy of "can't-eat, can't-sleep, reach-for-the-stars, over-the-fence, World Series kind of stuff," to describe the sensation of falling in love.
It was her turn as Rebecca Howe in "Cheers," however, that completely changed the game. Introduced after Shelley Long left the series to focus on films, Alley played Rebecca as the "lovable loser" with a hard exterior, putting on a façade of being tough-as-nails while in reality, being totally neurotic and ridiculously clumsy. She portrayed the character with a relatable authenticity that she'd repeat as Mollie Ubriacco in the "Look Who's Talking" trilogy, with an absolutely electric on-screen chemistry with John Travolta. And for an entire generation of science fiction fans, she will be remembered for her memorable role as a Vulcan Starfleet officer in "Star Trek II: The Wrath of Khan."
But this does not erase her history of treating people terribly on Twitter, hurling insults, and giving a platform to hateful ideologies. It's very clear that Kirstie Alley was someone looking for answers on a perpetual path of soul-searching, and I can only hope that before she left this mortal plane, she managed to find some semblance of tranquility. May her lemurs also find good, loving homes in the wake of her passing.
You had a good go at it, Kirstie. Thanks for your input.