14 Underrated '70s Movies That You Need To See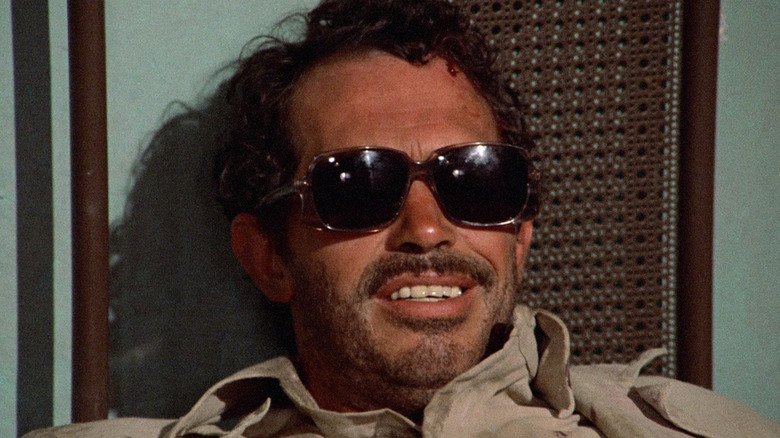 United Artists
The 1970s were a special time in American cinema. After the box office woes of the 1960s, bewildered studio executives were unsure of how to connect with audiences, whose tastes and impulses were shifting in the hectic milieu of that decade. The change began at the tail end of the previous decade with "The Graduate," "Bonnie and Clyde," and "Midnight Cowboy," all of which pushed boundaries regarding sex, sexuality, and violence. It was Dennis Hopper's "Easy Rider" that would set the mold of "New Hollywood," a period in which studios afforded even the most difficult directors unprecedented creative freedom. 
From the summer of 1969 until some time in the early 1980s (the exact timeframe is disputed), "New Hollywood" birthed scores of classics from a generation of new talent, the most famous of which included William Friedkin, Francis Ford Coppola, Martin Scorsese, and Steven Spielberg, to name just a few. Anyone who is new to the films of the 1970s can tackle the big stuff — "The Godfather," "Taxi Driver," et al. — but there is still a wealth of material to explore, including plenty of "underrated" surprises, which often bring the most satisfaction. It can be difficult to know where to start, so here are 14 underrated '70s movies that you need to see.
The Day of the Jackal (1975)
Set in 1962, "The Day of the Jackal" concerns a far-right plot to assassinate French president Charles de Gaulle. The titular "Jackal" is a British assassin (Edward Fox) with the rakish charm of James Bond but the cold danger of a professional killer. We're introduced to the Jackal in Austria, where he meets with the Organisation Armée Secrète (OAS), an underground movement committed to removing de Gaulle and restoring French control of Algeria. The Jackal is confident in his abilities to kill de Gaulle but he insists on total autonomy and a purse of $500,000.
With half of the payment upfront, the Jackal embarks on his mission across Austria, Italy, and France. Again, he's a debonair figure. He drives a convertible Alfa Romeo, wears suits and cravats, and speaks with the cut-glass accent of an Old Etonian. The Jackal isn't given to bluster or vanity, though. He's a callous operator and his machinations unfold with steely purpose as he covers ground, forges documents, calibrates weaponry, and eliminates those who thwart him. We know that Charles de Gaulle was not assassinated. He completed a 10-year presidency and lived another decade beyond that (via Britannica). Yet this knowledge does not interfere with the compelling force of the film's high-stakes, high-wire narrative. "The Day of the Jackal" is a political thriller of the highest order.
Thunderbolt and Lightfoot (1974)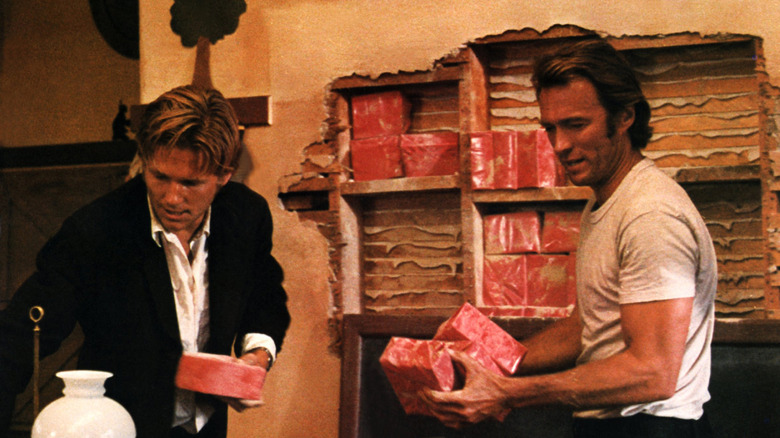 United Artists
"Thunderbolt and Lightfoot" is a crime comedy that pairs Clint Eastwood with a young Jeff Bridges. It's an unlikely dynamic but they play off each other well, with Eastwood flexing his street-smart shtick while Bridges plays the youthful punk. Together, the rogues plan a heist involving the use of an autocannon. This may seem trite after "Lethal Weapon" and numerous other buddy films, including Eastwood's misfire "The Rookie," yet "Thunderbolt and Lightfoot" has retained its quality. In fact, since Jeff Bridges became a star in his own right, the curious pairing has only become more interesting.
The film also showcases writer/director Michael Cimino. In contrast to his later projects — namely "The Deer Hunter" and "Heaven's Gate" — "Thunderbolt" has a much lighter tone. It's a crime caper and a road movie with a real sense of fun and adventure. How underrated is "Thunderbolt and Lightfoot"? In 1974, it was hard to make the case that it was underrated at all. It did reasonably well at the box office and most critics were positive (via Box Office Mojo/Rotten Tomatoes). Bridges even earned an Oscar nomination for best actor in a supporting role. Some 50 years later, with under 26,000 votes on IMDb, it seems that the caper has been relegated to secondary status.
The Ascent (1977)
For many, the cultured answer to "What's your favorite war film?" is "Come and See," the 1985 Soviet war epic. Elem Klimov's hellish vision of the Second World War has proven so popular that it is currently the highest-rated film on Letterboxd. However, there is another option for the alternative war film enthusiast and that is "The Ascent," a similarly bleak account of the war directed by Larisa Sheptiko, Elem Klimov's wife. The film opens in the depths of winter as two Soviet partisans, Sotnikov (Boris Plotnikov) and Rybak (Vladimir Gostyukhin), go on a supply run through Nazi-occupied territory. After a short skirmish, a German patrol catches the men and throws them in a prison camp, where the partisans face a reckoning with their principles and loyalties.
The first thing you may notice about "The Ascent" is its black-and-white aesthetic. The stark, frosty camerawork ages the film by some 10 to 15 years, striking more than a passing resemblance to films such as "Ivan's Childhood" and "Persona." Absorbing though the visuals may be, the real substance of "The Ascent" is in its morality tale. Portnov (Anatoliy Solonitsyn), a disgusting Nazi collaborator, interrogates Sotnikov in a chilling bureaucratic manner. Sotnikov doesn't budge and torture ensues, but not in the way you would expect. After crashing music drowns out Sotnikov's screams, there is a haunting silence as the men appear to take respite from this terrible conflict, ruminating on how they got here and what will follow.
Wake in Fright (1971)
You don't have to mix drinks to get a hangover, just watch "Wake in Fright," the demented Australian psychodrama from 1971. Set in Bundanyabba, a tough mining town in the outback, it is about isolation, nihilism, and soaking your brain/liver with gallons of alcohol. John Grant (Gary Bond) is our protagonist in this vast dust bowl. A British school teacher, Grant is obliged by the conditions of a student loan to teach in the remote settlement of Tiboonda, which is just down the tracks from Bundanyabba. Lonely and disaffected, Grant heads for "The Yabba" on the first day of the Christmas holidays.
His plan is to fly to Sydney, where he will reunite with both his girlfriend and modern civilization. However, after losing all his cash in a game of two-up, Grant begins a surreal descent into the Yabba's crazed milieu. Of all the town's dubious characters, none are more unhinged than Doc (Donald Pleasance), who describes himself as "a doctor of medicine and a tramp by temperament." After a whole day of boozing, Grant wakes in Doc's home, which is a filthy metal shack with soiled walls and blocked windows. You can feel the oppressive heat as Grant rises from the dank mattress, flies buzzing over his thumping head. This is no time for moderation, though. Doc hands Grant a bottle of stale beer and prepare him for a night of fighting, drinking, and a brutal kangaroo hunt, pushing the Englishman to the edge of sanity. 
10 Rillington Place (1971)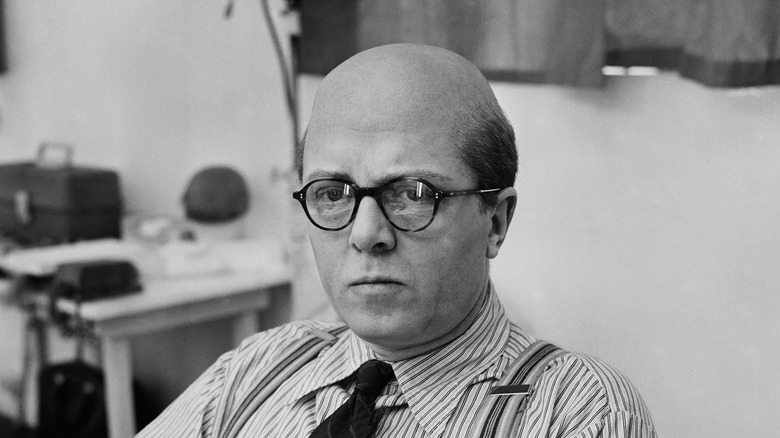 Columbia Pictures
There is barely a flaw of note in "10 Rillington Place," a darkly brilliant account of British serial killer John Christie, who killed at least six women before his apprehension in 1953. Christie is played by Richard Attenborough, the Oscar-winning director of "Gandhi" and brother of naturalist David Attenborough. Christie was a disturbed, conniving man and Attenborough embodies the killer's wily creepiness, delivering a performance that's truly skin-crawling.
Attenborough is supported by similarly brilliant John Hurt as Timothy Evans, an illiterate Welshman whose wife and daughter Christie were murdered. Through a series of manipulations and injustices, Evans was charged and executed for these crimes in one of the worst miscarriages of justice in modern British history. There is hardly a drop of blood in this film, but you will be appalled, indignant, and completely absorbed by what unfolds at 10 Rillington Place, an address that became notorious to a generation of Londoners.
Charley Varrick (1973)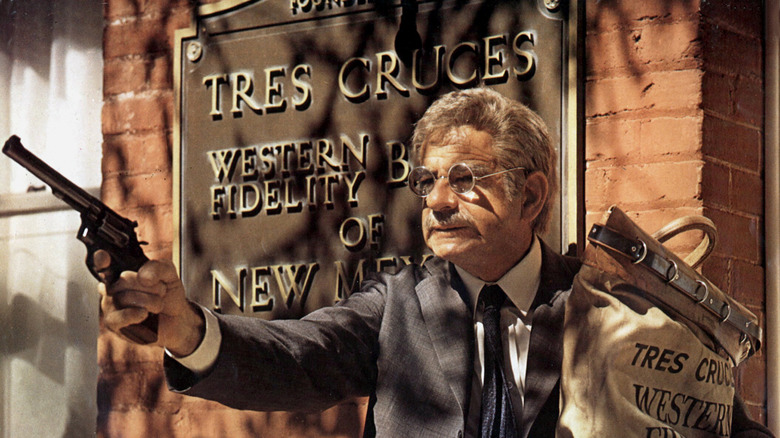 Universal Pictures
In late 1971, director Don Siegel was enjoying the success of "Dirty Harry," the iconic neo-noir starring his friend and directorial protégé Clint Eastwood. However, when Siegel approached Eastwood with the titular role in "Charley Varrick," the trigger-happy star declined because he could find no redeeming features in the character whatsoever. Eastwood had a point. Charley Varrick is a career thief who operates with total amorality. He's not a hero, but he's no mad villain either. Varrick is an engineer among criminals who plans and executes his robberies with workmanlike efficiency. He seems to harbor no malice or prejudice. In fact, he doesn't seem to harbor any emotion at all. Instead, Varrick exhibits an understated self-interest that's always moving him forward.
This profile was a little too hard-boiled for Eastwood, yet the actor and comedian Walter Matthau — who had just completed a string of comedies including "Hello, Dolly!" — had no such reservations. Matthau would do a fine job, lending inscrutable charisma to Varrick as he flees both the cops and the mob in an adventurous yarn marked by betrayal, reversals of fortune, and hard-nosed improvisations that keep you on your toes. 
Two-Lane Blacktop (1971)
"Two-Lane Blacktop" has earned some high praise over the last 50 years. Richard Linklater labeled it the "purest American road movie," adding that it had "the most purely cinematic ending in film history." Seven critics named it among their 10 favorite films in the 2012 Sight and Sound poll. However, with just 13,000 user votes on IMDb, it seems that "Two-Lane Blacktop" remains somewhat on the periphery of 1970s cinema. It also stars Warren Oates, which is reason enough to consider it an underrated '70s cult film. 
Monte Hellman's film was a product of "Easy Rider," the iconic road movie that shook up Hollywood in 1969. Far from being a rip-off, "Two-Lane Blacktop" is a classic of the existential road movie genre. In fact, it may be the best. It has both the ethereal landscapes of "Zabriskie Point" and the roaring car-play of "Vanishing Point," but what sets it apart is the meaningful characters who represent what it feels like to be adrift in search of something.
Frenzy (1972)
Alfred Hitchcock can hardly be considered an underrated director. However, even the "master of suspense" has at least one overlooked gem, and it came very late in his career. Hitchcock was in his early '70s when he arrived in London to film "Frenzy," a thriller about a serial killer and an RAF veteran framed for his murders. The aging director may have been in his twilight years, but he had lost none of his edges. In fact, Hitchcock embraced the shifting standards of New Hollywood and depicted some of the strongest violence and nudity of his career. 
The infamous suspense was back, too, especially in a desperate scene involving the killer, a corpse, and a moving lorry which ranks among Hitchcock's best sequences. "Frenzy" also serves as a time capsule for a bygone London in its depiction of Covent Garden as a functioning market, a purpose that has long been replaced by tourism and hospitality.
Shampoo (1975)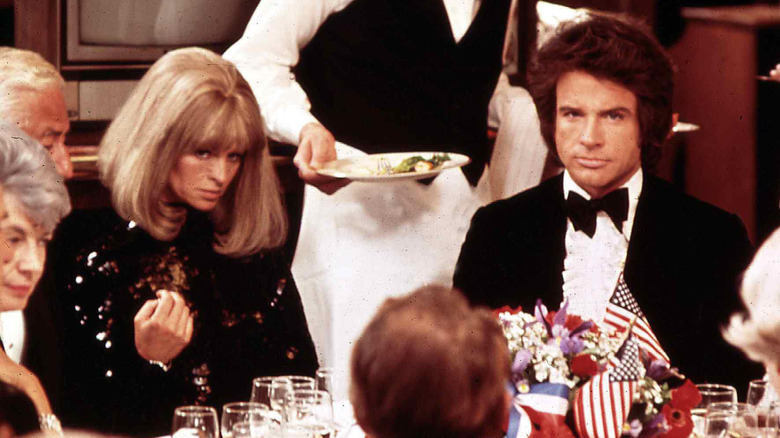 Columbia Pictures
Actor Warren Beatty and director Hal Ashby were big names in the 1970s. Beatty rose to prominence with "Bonnie and Clyde" in 1967 and bolstered his star power with films such as "McCabe & Mrs. Miller" and especially "Heaven Can Wait," which was a huge success at the box office. Meanwhile, Ashby enjoyed his own string hits with "Harold and Maude," "The Last Detail," and "Coming Home," for which he was Oscar-nominated for best director. 
Yet neither of them is best known for "Shampoo," a satirical romantic comedy from 1975. Beatty effectively plays himself in the lead role of George, an easygoing hairdresser (possibly inspired by Jon Peters) who goes from one woman to the next in the wealthy, carefree environs of 1960s Beverly Hills. Not a lot happens over its nearly two-hour running time. It's a comedy of manners rather than events, but "Shampoo" never bores with its fluid pacing, amusing performances, and carnal, zeitgeisty energy.
Night Moves (1975)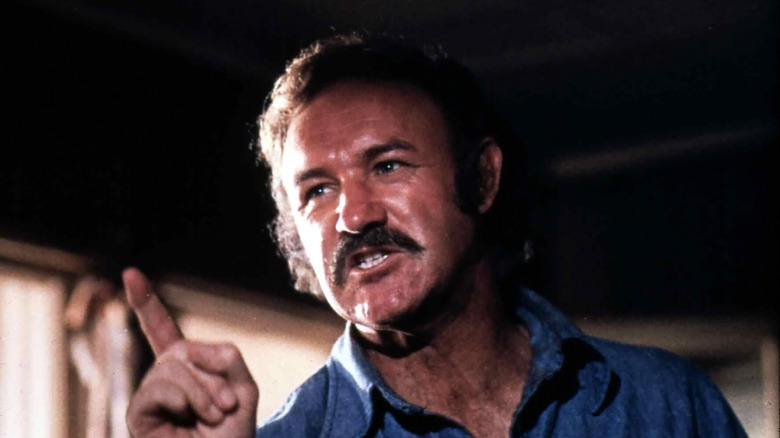 Warner Bros. Pictures
"Night Moves" is a brilliant neo-noir that teems with salacious, jaded energy. It is host to a whole gallery of dubious characters and each one of them feels like a real, complex person. Gene Hackman may be the lead actor, but the performances are so on point that "Night Moves" is effectively an ensemble piece. Two of the strongest supporting characters are Paula (Jennifer Warren), a practical woman with a checkered past, and Arlene Iverson (Janet Ward), a psychopathic gold digger steered by greed and lust. Both could have been stereotypes, with Paula amounting to a stock femme fatale and Arlene some sort of Norma Desmond caricature. Instead, they're both written and performed with detail and humanity, giving them depth and credibility while leaving you unsure of what they're all about.
This is especially true of Paula. She's tough, cagey, and has questionable intentions toward Harry Moseby (Hackman). Yet there is vulnerability to her and a real sense that she has led a dangerous life in and around the fringes of society. There is vulnerability to Moseby as well, despite Hackman's typically robust screen presence. The subplot involving his unfaithful wife Ellen (Susan Clark) has heart and tension to it. All of this character work builds up to an explosive ending that cements "Night Moves" as one of the finest neo-noirs of the 1970s.
Hardcore (1979)
Paul Schrader's "Hardcore" follows a classic noir structure. Jack Van Dorn (George C. Scott) is a Christian midwesterner leading a steady life committed to God and family. However, when his daughter Kristen goes missing during a school trip to California, VanDorn's world falls apart. Unimpressed by the police response, Van Dorn hires Andy (Peter Boyle), a private investigator from Los Angeles. Soon, Andy confronts Van Dorn with a cheap porn tape featuring his daughter. Horrified, Van Dorn resolves to find Kristen himself and boards a plane to L.A., where he will slide into an ethical morass.
It's a dirty premise with much noirish potential, so why does "Hardcore" have only 11,000 votes on IMDb? After all, it does deliver on some of this potential. Kristen's whereabouts are a compelling mystery and the film's impression of the 1970s sex industry is curious. Also, the chemistry between Van Dorn and Nicki (Season Hubley), a young sex worker who agrees to help find Kristen, brings out the best in Scott's sober performance. "Hardcore" is definitely underseen, but is it underrated? Yes, although not without some caveats. The biggest problem is its similarity to "Taxi Driver," the Scorsese classic penned by director Paul Schrader. Alas, "Hardcore" suffers by comparison with respect to performances, tension, and narrative cohesion. It doesn't even match that film's sleaze and danger. Yet Paul Schrader's second film as director remains an interesting provocation of New Hollywood cinema, albeit one for an enthusiast of the era.
The American Friend (1977)
Adapted from the novel "Ripley's Game" by director Wim Wenders, "The American Friend" concerns the dark, nihilistic freedom that may come with a terminal disease. Set in Hamburg, Germany, it is a film rich in ambiance and intrigue, both in its slow-burn energy and the captivating performances from Dennis Hopper and Bruno Ganz. Jonathan Zimmermann (Ganz) is a German picture framer who believes that his leukemia is catching up with him, so what does he have to lose? This is Zimmermann's reasoning when he accepts a lucrative offer to shoot a French gangster, the enemy of Raoul Minot (Gérard Blain) and his associate Tom Ripley (Hopper), an American art forger.
Initially, relations between Ripley and Zimmerman are frosty, but the latter's health anxiety loosens his dim judgment of the American (whose hand he once refused to shake) owing to the forger's corrupt reputation. Soon, the men earn each other's respect as they break laws and break bones, descending ever further into serious criminality across France and Germany. Yet there is a crucial dramatic irony here, as Zimmerman is not aware of Ripley's knowledge of his "leukemia." "The American Friend" stays firmly within "great film" territory for some 90 minutes of its two-hour running time. The camerawork is artful, the performances are charismatic, and there are some terrific set pieces, especially a daring mission on a cross-country train. It compromises its force in the messy final act, but "The American Friend" remains an underrated gem.
Bring me the Head of Alfredo Garcia (1974)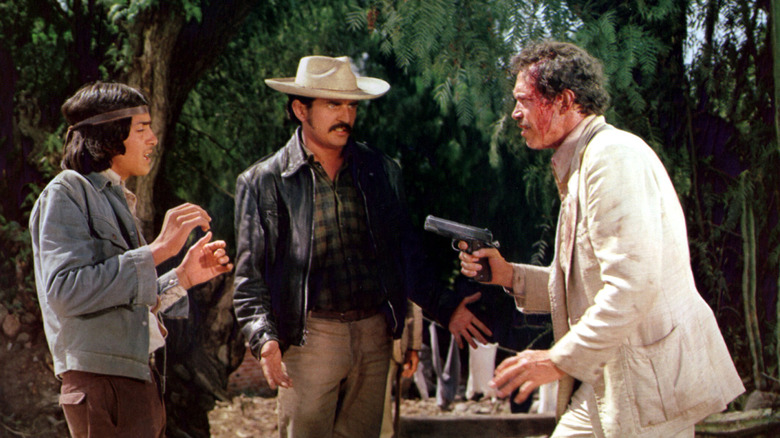 United Artists
A director of bloody spectacle and hard-boiled intelligence, Sam Peckinpah is best known for "The Wild Bunch," "Straw Dogs," and "The Getaway." However, despite its macabre title fewer people remember "Bring me the Head of Alfredo Garcia," a noirish neo-Western. The premise is simple: Alfredo Garcia was once the protege of El Jefe (Emilio Fernández), a Mexican crime lord. After seducing and impregnating the boss's teenage daughter, El Jefe offers $1 million to the person who can bring him Garcia's head.
The job is taken up by two American hitmen, Sappensly (Robert Webber) and Quill (Gig Young). Well-dressed and ruthless, the killers search for leads in dive bars across Mexico City. Their mission brings them to Bennie (Warren Oates), a caddish barfly and fellow American who plays piano at a cavernous saloon. The men ask him about Garcia and brandish dollar bills, yet Bennie is cagey. He knows full well who Garcia is, but he suspects that this knowledge can earn him a lot more than the pocket change offered by Sappensly and Quill. What follows is a grim odyssey into the desert, a place of dust and decay where greed and cruelty are the dominant impulses. Bennie surges through this nihilist expanse in a beaten-up Chevy Impala V8. Soon, as the crooks and murderers descend on him, Bennie will become every bit as mean, greasy, and weather-beaten as his old V8 motor.
The Black Panther (1977)
No, this film is not about Wakanda. It's about a man called Donald Neilsen from Bradford, England. In the early 1970s, Neilsen embarked on a spree of burglaries across the country. When these were no longer lucrative, Nielsen armed himself with a sawed-off shotgun and began raiding post offices, murdering those who defended their property. Dressed in black and light on his feet, the media called him the "Black Panther" (via BBC). Neilsen was caught in December 1975 and sentenced to life the following summer. Then, in December 1977, a mere 18 months after Neilsen's sentencing, Ian Merrick's "The Black Panther" was released in UK cinemas.
The production's haste and content were criticized by several media figures, whose self-righteous opposition caused numerous local councils to ban public screenings. When the fiery news cycle had passed, Merrick's low-budget film had been relegated to the archives of British independent cinema. It is only in the last 10 years that "The Black Panther" has received the release it deserves. Far from being any sort of exploitation film, "Panther" is a realist drama about a vicious, angry man. Neilsen is played by Donald Sumpter, whose distinctive face you may recognize from "Game of Thrones." Sumpter brings a morose, sullen energy to Neilsen, whom he portrays as a charmless and embittered patriarch fuelled by spite and money. It's a brilliantly understated performance that anchors the film's cold, documentary style.