Why Quentin Tarantino Sees Robert De Niro As An Actor In A League Of His Own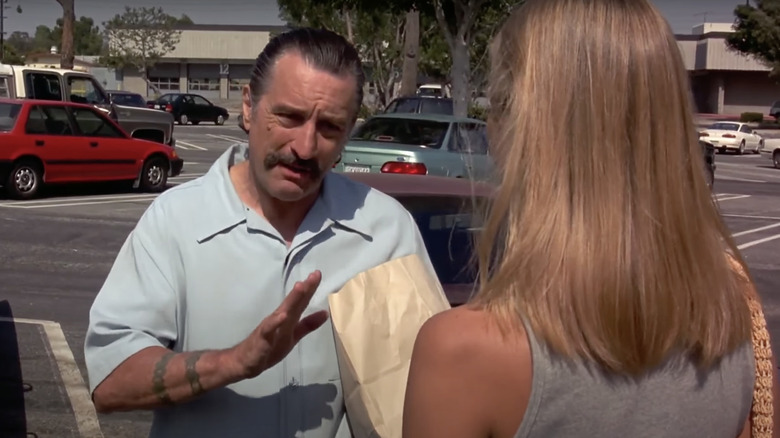 Miramax
Quentin Tarantino's thoughts on actors have made a lot of headlines lately. The director is the latest Hollywood celebrity to comment on the fact that big movie stars just aren't as much of a thing anymore (a phenomenon that /Film's own Witney Seibold reported on just a few weeks ago), sparking lots of debates online. But even if Tarantino thinks that celebrity actors don't enjoy the same hypnotic marketing power that they once did, he's still willing to give praise where it's due — and certainly, few actors deserve more praise than Robert De Niro.
As anyone who's watched one of De Niro's many classics can tell you, the man is an incredible actor (even if his filmography includes a few less-than-stellar roles). It might be cliche to say that his performance in "Taxi Driver" is deeply, deeply chilling, but I'll never forget how disturbed it made me on my first watch. Few roles have ever left me so unnerved — De Niro seemed totally believable as such a troubled character. And while he would prove that he could shine in dark, gangster-like roles time and time again, he also managed to do a pretty good job with more wholesome movies like "The War with Grandpa."
From where I'm sitting (the viewer's seat), there's no denying that De Niro is impressive on screen. But as it turns out, the actor is great at impressing directors, too. As Tarantino (who worked with De Niro on "Jackie Brown") told Charlie Rose in a 1997 interview:
"I've never seen an actor so completely consume himself in character, in true character work during the [shoot] ... If you are really in character, you only have a few choices [about how to react when something happens] ... De Niro has that down."
De Niro made it a habit to stay in character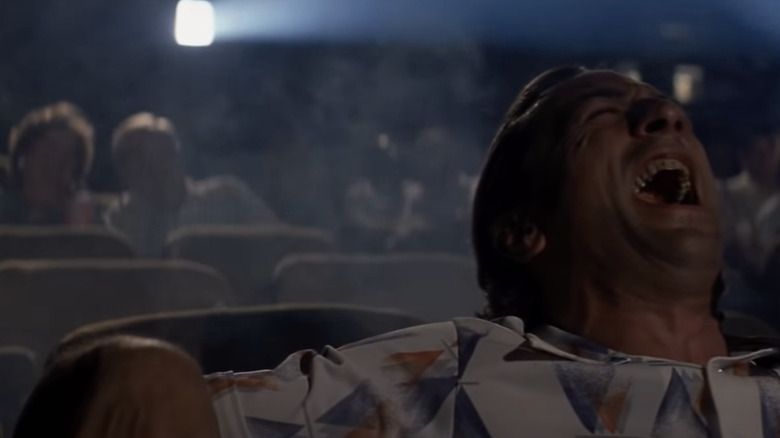 Universal Pictures
Despite some turbulence between De Niro and Tarantino, the actor's dedication to realistic character decisions ended up being a great fit for "Jackie Brown." Tarantino had previously revealed that he felt De Niro's character "could be one of the best acting roles [he'd] ever written," but required an actor who could subtly convey complex body language — hence why the "Goodfellas" star got the part.
On the other hand, De Niro's commitment to his acting style didn't always turn out so well. As a famous advocate for method acting, De Niro tried to help get his "The King of Comedy" co-star Jerry Lewis, who is of Jewish descent, in the right headspace for an upcoming scene where Lewis' character would get mad. However, as Lewis told People magazine, this involved De Niro going on an antisemitic rant to get him riled up.
The actor's preference for method acting has resulted in permanent physical changes, too. It isn't uncommon for an actor to lose a few pounds for an upcoming role, but De Niro took things a step further while preparing to play Max Cady in Scorcese's "Cape Fear" remake: he had a dentist shave down his teeth so that he'd look more shabby. Never mind the fact that this could impact his ability to chew — when De Niro thinks that something might improve his immersion in a character, you can practically consider it done.