Magic Mike's Last Dance Will End With A 30-Minute Dance Scene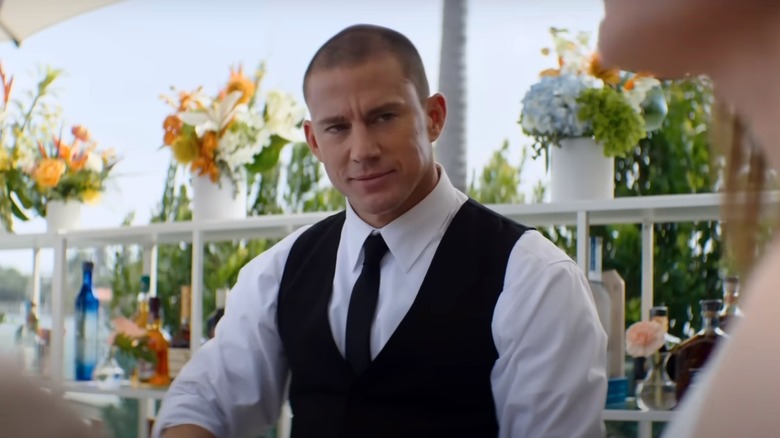 Warner Bros.
You have to give the "Magic Mike" movies this much credit, at least: They certainly know how to go out with a (*ahem*) bang.
When director Steven Soderbergh's first "Magic Mike" was released in 2012, I'm not sure anyone realized just how much of a phenomenon this franchise would eventually turn into. Beyond the novelty of giving anyone other than straight men some eye candy for a change, the entertaining and surprisingly heartfelt story of Channing Tatum's Michael "Magic Mike" Lane proved to be enough to sustain an entire trilogy of movies. After "Magic Mike XXL" danced its way into the pleasure centers of countless viewers (/Film's Danielle Ryan once wrote all about the sequel masterpiece here), the series now comes to a triumphant close with Soderbergh once again behind the wheel for "Magic Mike's Last Dance."
Anyone expecting just a run-of-the-mill installment to close out this epic trilogy, however, needs to think again. As an ode to extravagance and spectacle (and the downsides of such things), "Magic Mike" simply isn't the kind of franchise you go to if you're not in the mood to get blown away. That's the main message that Soderbergh is trying to send in his latest comments about the trilogy-capper in a new interview with Empire. In addition to teasing the eyebrow-raising news that the threequel will end with a half-hour-long dance sequence (yes, you read that correctly), the report features a fresh image from "Magic Mike's Last Dance," as well. Check it all out below!
'We wanted to blow the dancing up in a big way'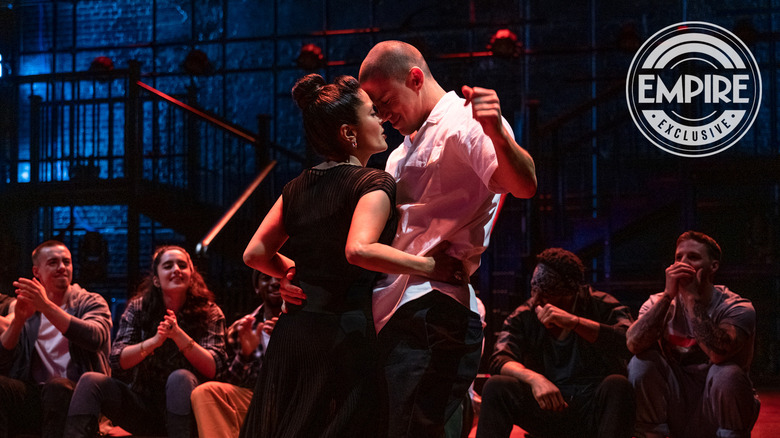 Warner Bros./Empire
Well, that's one way to leave audiences on a high note. The grand conclusion to the most epic story of our lifetimes will attempt to meet the sky-high expectations from an audience that has been waiting for this film since, well, the moment that the 2015 sequel ended. After years of keeping us in suspense, "Magic Mike's Last Dance" will attempt to live up to its title and deliver something we haven't seen from these movies before: a dance sequence to end all dance sequences.
That's the big news of the day, according to director Steven Soderbergh. As he put it:
"We wanted to blow the dancing up in a big way. We have this dance number with Channing and Salma [Hayek] right up front. And then the last 30-plus minutes of the movie are just this giant dance sequence."
That sure sounds like the filmmaker isn't mincing words, promising the kind of thrilling sequences that are simply made to be seen on the big screen. But the complicated logistics of staging such scenes can't go unnoticed, either. Viewers will be pleased to know that there will be multiple dance sequences to gawk at throughout the film, which left Soderbergh and the rest of the creative team with the tough task of differentiating one from the other visually. "My job is, how do I make each one of these distinct? I can't shoot them all the same way, I have to come up with a different approach for each dance. And that was really the challenge."
Combined with Mike's newfound relationship with Salma Hayek's Max, "Magic Mike's Last Dance" will deliver quite a few firsts for this series. Expect it to land in theaters on February 10, 2023.