Strange World Producer Says The Movie Only Could Have Been Made In Animation [Exclusive]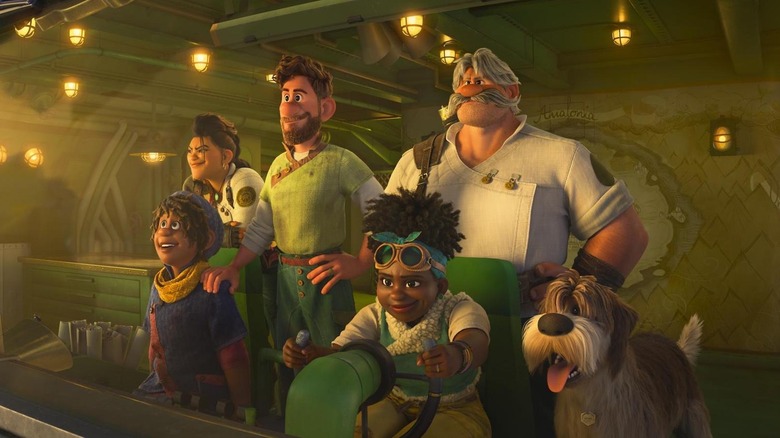 Disney
Due to recent comments labeling animation as something purely for children, the medium has been at the center of a heated public discourse. Not only is animation a valid form of storytelling for all ages, but sometimes it's the only way to tell a story. Just as live-action films have their merit, animated projects can use the freedom of a blank canvas to express emotions and feelings that would not be possible otherwise. Such is the case for films such as "Flee," with our review saying it "feels more vivid and sharp than reality itself." Animation is more than capable of creating worlds as immersive as real life, in no small part thanks to the incredible filmmakers who understand the potential of the medium.
2022 has its fair share of impressive animated projects, such as Guillermo Del Toro's stop motion animated project "Pinocchio," and the Disney and Pixar film "Turning Red." Each of these projects displays character work and imaginative set pieces that are only as engaging as they are because they're animated. According to producer Roy Conli, such is also the case for Disney's latest animated film, "Strange World." The design of the high-stakes adventure and fantastical creatures makes the case for animation as the only logical way to tell the story in a way that stays true to the director's vision.
'Diverse and inclusive worlds that are reflective of ours'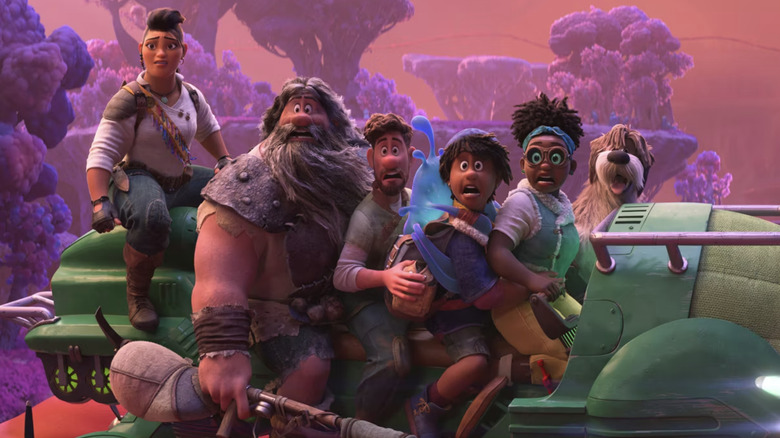 Disney
/Film's Vanessa Armstrong spoke with producer Roy Conli, who not only praised director Don Hall for his strong storytelling ambitions, but also talked about how "Strange World" is a story that the filmmaker could only tell through animation:
"The great thing is that these incredibly diverse and inclusive worlds are reflective of ours, but you can only visit them in animation. You couldn't go to 'Strange World' in our world. So to me, that was the other element that really drew me in, was how this was so right for animation."
Conli makes a sharp point. The medium through which the story is told is critical. However, the story's characters are just as important, in that they reflect sympathetic qualities and traits that people can relate to in real life. "Strange World" has already made waves for including the first openly gay protagonist in Disney's history. That kind of inclusion helps make a larger-than-life animated film make as big of an impact as a comparable live-action film.
The beauty of animation is that it feels like the best of both worlds. When done right, the characters drawn or rendered on screen can feel as natural as an actor in front of a camera. When you pair that with the endless creative possibilities that filmmakers can tap into with animation, you get a storytelling medium that should not be taken for granted or restricted to one specific audience or demographic.