Henry Cavill's Superman Return Isn't So Certain After All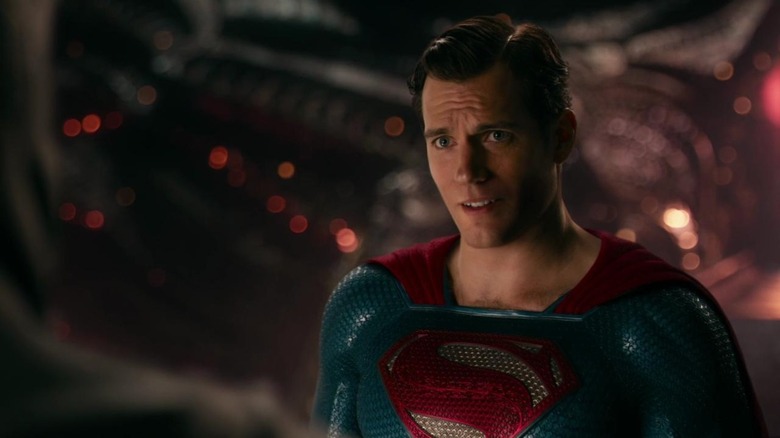 Warner Bros.
Rumors of Henry Cavill's return as Superman may have been greatly exaggerated. Cavill last officially suited up as the Man of Steel in 2017's "Justice League," and we saw more of him last year in "Zack Snyder's Justice League." The actor also returned (albeit briefly) in "Black Adam," with Cavill stating shortly after that this was only the beginning and that he was back for real. 
Not so fast, it turns out.
According to a new report from The Wrap, not only are no writers or directors attached for a potential "Man of Steel" sequel, but there is actually no formal deal in place with Cavill at Warner Bros. to have him put his cape back on. Sure, he made that Instagram post and got the internet all riled up, but that doesn't mean all that much without a contract. Per the report, there is no forward momentum on the project at all. We at /Film have heard similar things and can confirm this reporting.
Meanwhile, James Gunn, director of "The Suicide Squad," and producer Peter Safran took over as the new heads of DC Studios earlier this month. They are currently working out their long-term plan for DC, which may be revealed sometime in the next couple of months. It's a mystery as to what that's going to look like but, without a deal in place, they have no obligation to bring Cavill back as Superman if they don't want to. This could get messy.
So, what happens now?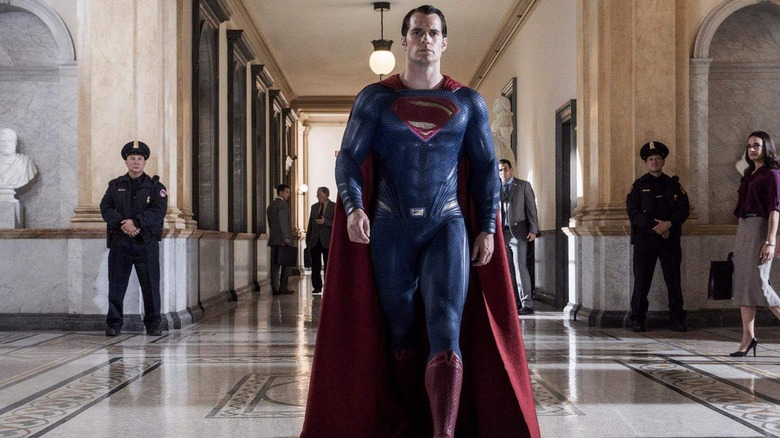 Warner Bros.
Now it seems it's up to Gunn and Safran to decide how they wish to proceed, along with the rest of the brass at Warner Bros. Discovery. Though Cavill has certainly stirred things up getting a great many fans excited about his return, speaking about a more optimistic and inspiring Superman. What happens if it is revealed that Cavill is not actually coming back and the role is recast for the future of the on-screen DC Universe? Well, we can guess that won't sit right with quite a few fans out there.
Pure speculation here, but one imagines Cavill knew that and he could have made that announcement to get ahead of things. The other thing we know for sure is that Dwayne Johnson pushed very, very hard to get the actor back for "Black Adam." So much so that he actually went around for DC Films head Walter Hamada to make it happen. As such, it's clear that Johnson wants Cavill in the role and has plans to see his character duke it out with Kal-El down the line. In other words, the biggest movie star on the planet who is currently part of the DC Universe wants this to happen, yet it seems to be up to Gunn and Safran. Messy, messy stuff.
For now, we wait. We wait to see if Cavill can convince Warner Bros. to bring him back and get the ball rolling on a "Man of Steel" sequel. We wait to see what Gunn and Safran want to do. We wait to see what Superman's future on-screen looks like – with or without one Mr. Henry Cavill.