Daniel Craig Has No 'Game Plan' For His Post-James Bond Career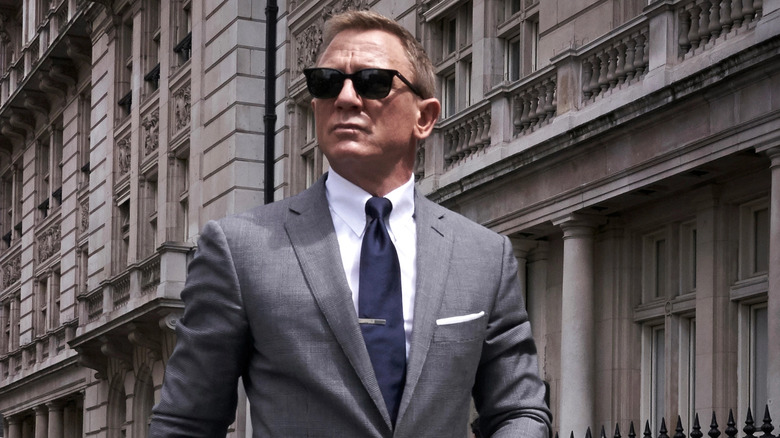 Metro-Goldwyn-Mayer
"No Time to Die" couldn't have made it more clear that Daniel Craig has hung his Walther PPK up for good. The mantle of James Bond, which Craig had held since 2006 with "Casino Royale," is open to go to someone else, but that only gives the "Layer Cake" actor more of an opportunity to branch out even further. Craig's versatility as an actor has single-handedly shielded him from befalling the fate of being typecast as 007. Just look at the success of "Knives Out," for instance.
Rian Johnson's quick-witted whodunnit became the smash hit sensation of the 2019 holiday season. A large reason why it was so revered was because of Craig's charismatic presence as the perceptive Benoit Blanc. At that point, it was only a matter of time until Johnson and Craig teamed up again to make a series of films with this character at the forefront. Thankfully, we don't have to wait much longer for "Glass Onion" to thrust us into another compelling mystery, which /Film's Chris Evangelista believes is home to Craig's best performance in his review.
As it turns out, however, Craig revealed in a Yahoo! News interview that the diversity in his post-007 projects like "Glass Onion" has nothing to do with thinking ahead career-wise:
"You're making the mistake that I somehow have a plan [...] I don't give it that much thought. This isn't post-Bond for me. I don't have a game plan. The things that happen in my life professionally, the decisions I make about them are gut, mainly."
'You can't balance life out like that'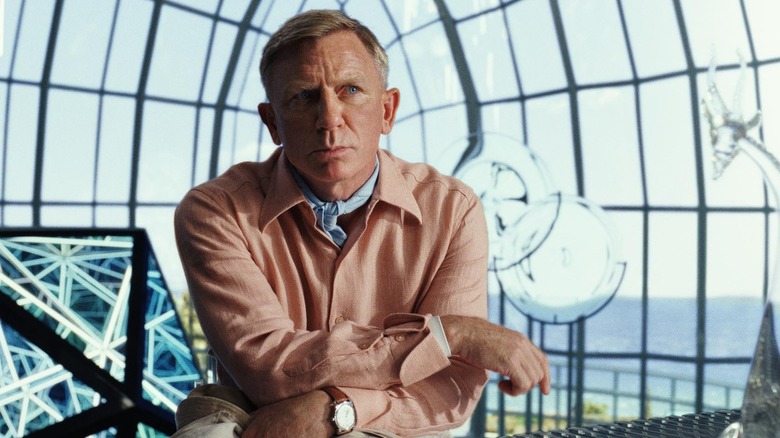 Netflix
Craig tried formulating some kind of strategy when he was first cast as Bond, but quickly realized that it was a futile effort. No one could have foreseen how lucrative the "Knives Out" franchise would become for him, not even Craig himself (via Yahoo! News):
"You can't balance life out like that. I don't think life works in that way. 'Knives' Out' came along and who knew? I mean, certainly I didn't, Rian didn't, [producer] Ram [Bergman] didn't. None of us knew that it would be a success or that people would like it."
Franchise work is the closest thing to job security in this industry, but thankfully Craig kept himself busy in between his 007 obligations and is currently securing the bag with Johnson. The "Knives Out" hype train is only going to keep on chugging along, after all, as a third entry is already being developed.
One of the smartest things Craig did during his tenure as Bond was to star in other projects, each of which showed a new side to his acting capabilities. Between "Quantum of Solace" and "Skyfall," he starred in the WWII drama "Defiance," in addition to David Fincher's "The Girl with the Dragon Tattoo." After "Spectre," Craig came out swinging with one of the greatest performances of his career as the chaotic Joe Bang in "Logan Lucky."
He may not have anything lined up beyond a "Knives Out 3," but as Craig said, sometimes all it takes is looking at your options as they manifest themselves.
"Glass Onion: A Knives Out Mystery" will have a limited theatrical run on November 23, before exclusively streaming on Netflix on December 23, 2022.