One Quick Meeting With Steve Levitan Sold Keegan Michael Key On Hulu's Reboot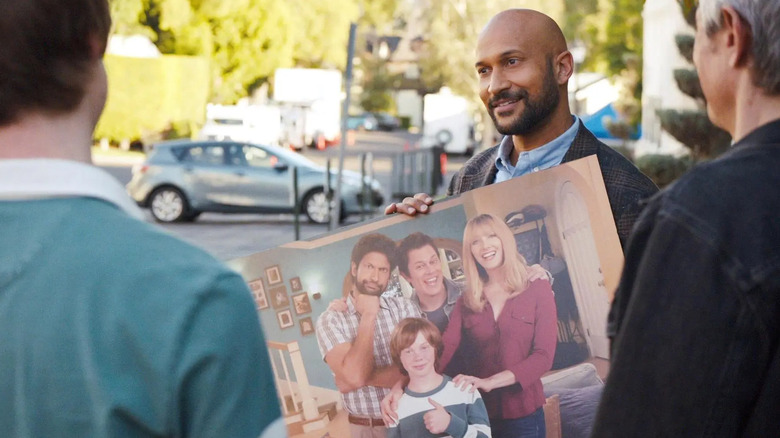 Hulu
Being the award-winning comedian that he is, Keegan Michael Key has a pretty high bar when it comes to comedy projects. And with a resume like his, it's not hard to understand why. After closing out his sketch comedy run on "Key and Peele," the actor went on to star in titles like "Friends From College," "Chip 'n Dale: Rescue Rangers," and "Schmigadoon!" It's a wild rage of tones and subgenres because those details aren't how Key makes his decisions. Instead, he searches out projects that intrigue him.
"There has to be something special," Key told Collider during a September interview. "There has to be some kind of twist to it. The meta nature of the content is really what drew me to this project."
Key is talking about "Reboot," a new Hulu sitcom from Steven Levitan that is self-aware in all the best ways, perfectly lending itself to the realm of comedy that Key has operated in before. The series tells the story of "Step Right Up," an early 2000s family sitcom that's being rebooted for the streaming generation.
The mature meta-comedy spends its eight episodes poking fun at the industry with everything from vengeful Hulu execs to disgruntled writers' rooms. Its stars are trying to revive lackluster careers, the creators are balancing their clashing ideas of comedy and all of the drama is taking place on a TV set. This gives the series plenty of freedom to explore some very fun interpersonal dynamics, while also embracing its meta nature. And if you haven't had time to check it out, then prepare to change your schedule: "Reboot" is an absolute pleasure and it's not hard to see why Key was happy to sign aboard.
Two Emmy winners walk into a bar ...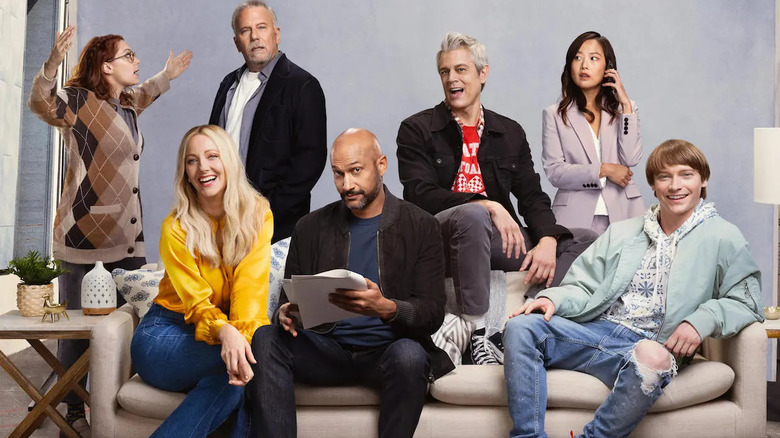 Hulu
If you don't recognize the name Steven Levitan, then his resume should ring a few bells. A sitcom veteran, he began his career on the long-running multicam comedy, "Wings," serving as writer-producer before doing the same on "Fraiser" and eventually creating NBC's workplace comedy 'Just Shoot Me!" His best-known title would come a decade later, in the form of the boundary-pushing co-parenting comedy series "Modern Family," which would go on to win the Emmy for outstanding comedy series five years in a row. So to say that he was on Key's radar would be an understatement. Key joked about this to Collider, saying:
"The fact that guy has got 746 Emmys for doing comedy, and he asked me to do this show, definitely has something to do with it."
The many accolades certainly helped, but in reality, all it really took was one quick meeting to get Key on board. When "Modern Family" wrapped in 2020, Levitan wasted no time figuring out what he would work on next, and quickly got to work assembling a cast that included Key.
"I sat down with Steve, years ago, pre-pandemic, to talk about this project. When he asked to meet with me and explain this concept to me, I was ready to absorb any information he had to give me. And then, when he was finished, I was like, "I'm in! That sounds fantastic!"
"Reboot" has exactly the kind of sitcom twist that Key was hoping for. He added, "I'm a sucker for high-concept stuff. What made this, so special is that it was high concept in a very organic and natural way. That was the brilliance of it, for me."