Brendan Fraser Will Boycott The Golden Globes If He Is Nominated For The Whale, And For Good Reason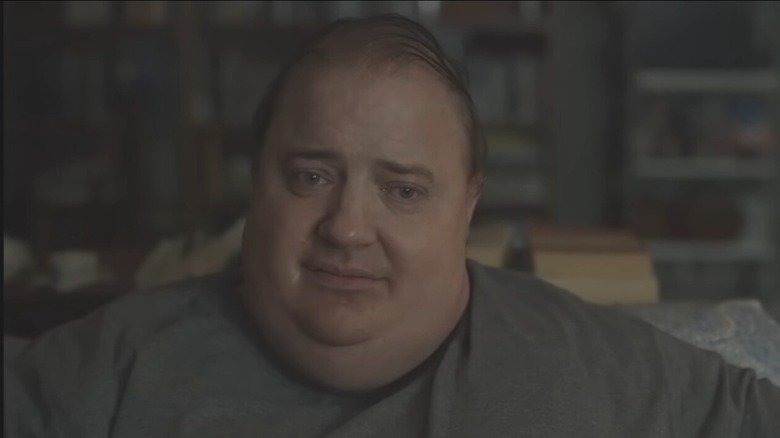 A24
It is difficult to gauge whether or not Hollywood has actually achieved any substantial progress in changing the industry's attitude toward sexual assault victims. Sure, more conversations have been spurred thanks to the #MeToo movement, and high-profile predators such as Harvey Weinstein have been tried in a court of law. However, allegations against powerful figures continue to be made with seemingly no end in sight. It sometimes feels seems like a bandaid has been placed over the problem rather than actually getting to the root of the problem at hand.
Brendan Fraser seems to think the same, at least, according to a new profile from GQ. While riding high off of the critical praise he's been receiving for his turn in Darren Aronofsky's "The Whale," he told the magazine he's still grappling with a devastating event he experienced in 2003. He had previously told GQ in 2018 that former Hollywood Foreign Press Association president Philip Berk groped him at a 2003 luncheon. This attack was one of the reasons why he had decided to leave Hollywood for a time.
However, now that he has returned to the spotlight, he's not willing to give the HFPA another chance. He told GQ that he will not attend their awards ceremony, the Golden Globes, if his turn in "The Whale" was nominated for Best Actor in a rather scathing statement.
"I have more history with the Hollywood Foreign Press Association than I have respect for the Hollywood Foreign Press Association," he said.
People are amazing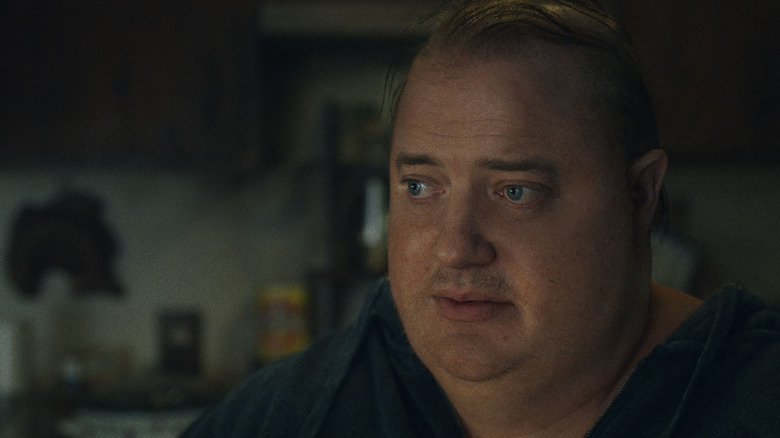 A24
Fraser elaborated on this refusal to attend. He explained that because of what he alleges Berk had done to him, he cannot in good conscience attend the ceremony, even if for a good reason such as getting a Best Actor award. It's important to note that Berk disputes Fraser's claims, but was not suspended from the HFPA until 2021 for racist remarks against the Black Lives Matter movement (via The Los Angeles Times).
"It's because of the history that I have with them," he says, "and my mother didn't raise a hypocrite. You can call me a lot of things, but not that."
This public statement is critical for several different reasons. Most obviously, it demonstrates a sexual assault survivor's courage in not standing by and allowing systems they allege abused them to get away with their complacency. It also serves as a potent reminder of just how influential Fraser is in this upcoming awards season – as GQ points out, he is currently expected to sweep the Best Actor categories in several ceremonies, including the Oscars. Even critics who didn't like "The Whale,' such as /Film's Marshall Shaffer, say that his emotional performance serves "as a powerful counterweight" to the rest of the film.
It's unclear whether others involved in the movie, such as director Aronofsky and co-stars Sadie Sink and Hong Chau, will follow Fraser's lead. However, what is clear is that Fraser will not be going anywhere after the critical success of "The Whale," no matter what the HFPA has to say about it. 
"The Whale" opens December 9, 2022.