The Golden Globes Are Coming Back To NBC After A Year Off Air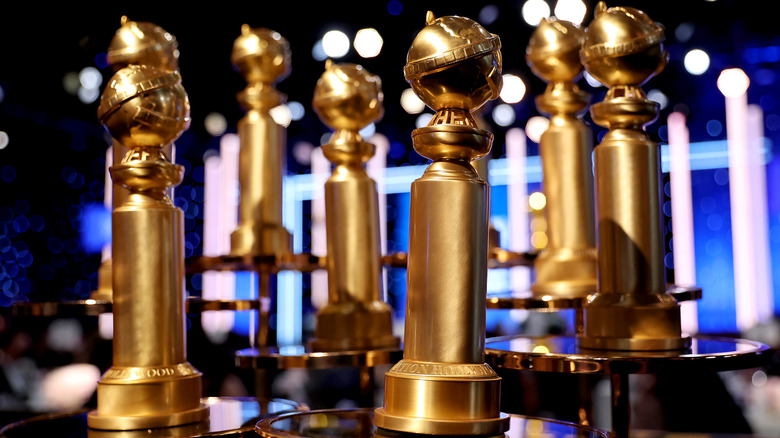 Emma Mcintyre/Getty Images
Last year the Hollywood Foreign Press Association's annual awards ceremony, the Golden Globes, was not shown on TV, with winners instead announced via the most confusingly crafted Twitter thread possible. While it would have been understandable if the Golden Globes were postponed or had pivoted to a virtual ceremony due to the ongoing pandemic, the ceremony was scrapped after the HFPA found themselves inundated with the consequences of their own actions. The Los Angeles Times released a scathing exposé regarding the organization's history of self-dealing and unethical practices and was accused of fostering a permissible "culture of corruption" that included racist gatekeeping and accepting studio bribes. But according to the HFPA, they swear they've changed. 
Sure, okay.
Alas, The Golden Globe Awards will be returning for the ceremony's 80th event and will be broadcast on NBC. The next edition of the Globes will take place on January 10, 2023, which, according to The Hollywood Reporter, is "part of a one-year agreement, which allows the HFPA and DCP to explore new opportunities for domestic and global distribution across a variety of platforms in the future." This means that NBC will no longer be affiliated with the Globes following the 2023 ceremony.
This decision reportedly came in the aftermath of a renegotiation of a previous 2018 agreement that had NBC contractually airing the ceremony until 2026. "We recognize the HFPA's commitment to ongoing change and look forward to welcoming back the Golden Globes to NBC for its landmark 80th anniversary in January 2023," said Frances Berwick, NBCUniversal Television and Streaming's chairman of entertainment networks in a statement. That's a nice way of saying "we are contractually obligated to broadcast this one last time."
Why are we doing this?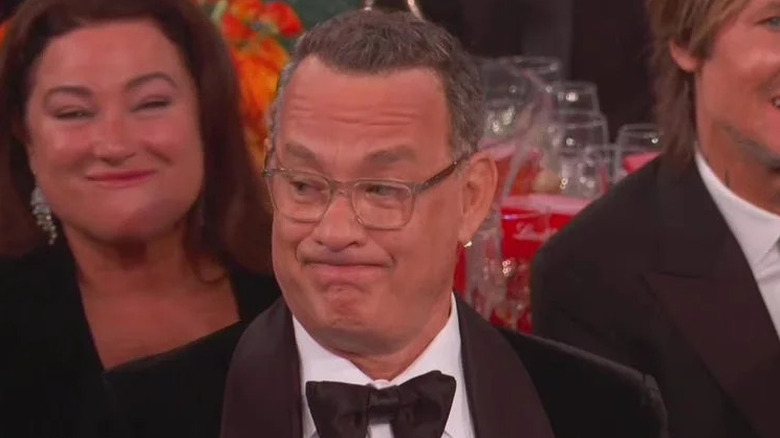 NBC
Current HFPA president Helen Hoehne said, "We are thrilled to announce the return of the Golden Globe Awards on NBC and to hosting the 'Party of the Year' for audiences around the world who have been waiting for its return." Hoehne continued by claiming "The HFPA remains committed to important changes and supporting programs which prioritize diversity, inclusion, and transparency." Now, I don't want to be someone who assumes bad faith, but I'll believe it when I see it. After the LA Times' piece, many wondered whether or not the Golden Globes was even worth saving, and while it's good practice to make space for the possibility of restoration, the complaints lobbied against the organization were pretty damn irredeemable.
Whether or not the HFPA has made any genuine, systemic changes is yet to be seen, as all reports show their changes being performative at best. The HFPA announced that they had added 103 new voting members this year to establish a more diverse voting pool but as Indiewire pointed out, "The changes still remain controversial considering little has been done to expel members engaged in the issues surrounding its diversity and ethics. In fact, those remaining members will receive an annual salary of $75,000, while the outside journalists who were brought in for Golden Globes voting will not be compensated monetarily."So nothing was actually learned? Got it. Shouldn't be surprising for a show whose last host was proud transphobe Ricky Gervais. Gross. 
Anyway, hope they enjoy their new Tuesday night time slot!