Having Her First Job Be Peaky Blinders Set The Bar High For Sophie Rundle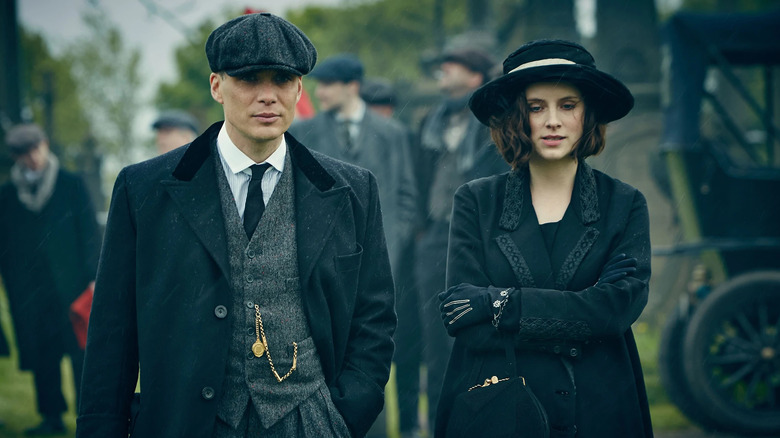 Netflix
English actress Sophie Rundle was fresh out of drama school when she was cast as Ada Shelby in BBC's "Peaky Blinders." Initially, she didn't know what to expect: the series told the story of a real-life Birmingham-based street gang that would wear caps implanted with razors in them. Tommy Shelby, the protagonist, was a former World War I veteran who was dedicated and worked to raise his family in the crime world. 
Rundle played Tommy's sister Ada, a member of the "Peaky Blinders" and the Head of Acquisitions of Shelby Company Limited. Although Rundle's screen time considerably declined after her character married the communist agitator Freddie Thorne and left home, her values, and her stubborn, feisty personality, remained a delight to fans. There's also something innately relatable about watching her put up a fight with her older brothers, regardless of having to sometimes cede to them.
Rundle later starred in a prominent role in HBO's "Gentleman Jack," a historical drama based on real-life landowner and industrialist Anne Lister. The actress has since appeared in multiple projects, but having "Peaky Blinders" as her first major acting gig set the bar pretty high.
'it had this energy to it'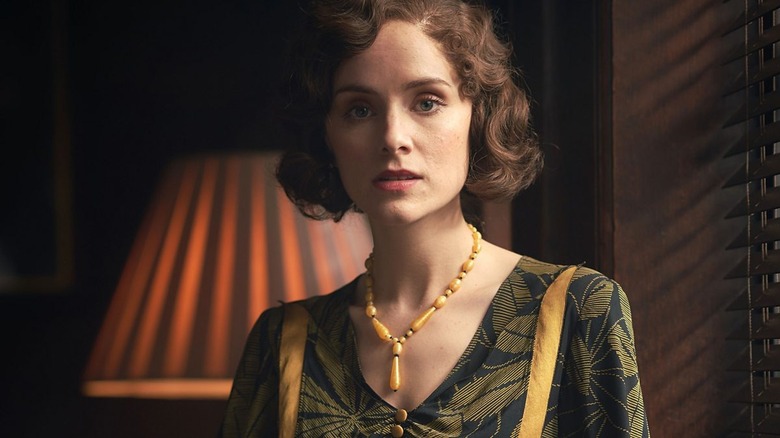 Netflix
Rundle vividly remembers how the cast of "Peaky Blinders" brought a specific energy to the table. The actress acknowledged that they were filming something "cool and unusual," and although she didn't know what she was getting into, she knew it could be something special. In an interview with The Digital Fix, the actress shared how at the time, she was just thrilled to have a job to go to. She didn't expect to continue talking about it nearly a decade later.
"I mean, I didn't have a clue what was going on ... Looking back now, I realise that it had this energy to it. Everybody was really excited when we came to work every day, because what we were shooting was so cool and unusual."
Rundle continued:
"But I didn't know that that was any different, I was just so excited to have a job. I kind of assumed that it would always be there. I had no idea that it wasn't always this way, and that in ten years' time, I'd be sat here talking about this amazing show, this incredible thing that we've created. What a lovely thing to sit, and just take a moment to sort of acknowledge that, for sure."
Sophie Rundle reprised her role as Ada Shelby once again in the sixth and final season of "Peaky Blinders." The Steven Knight-helmed series has been critically-acclaimed for its performances, cinematography and breathtaking story of an underdog family. It mythologizes the working class and depicts how magnetic ambition can really be through the experiences of the Shelby family.