Cillian Murphy Has A Theory About The Success Of Peaky Blinders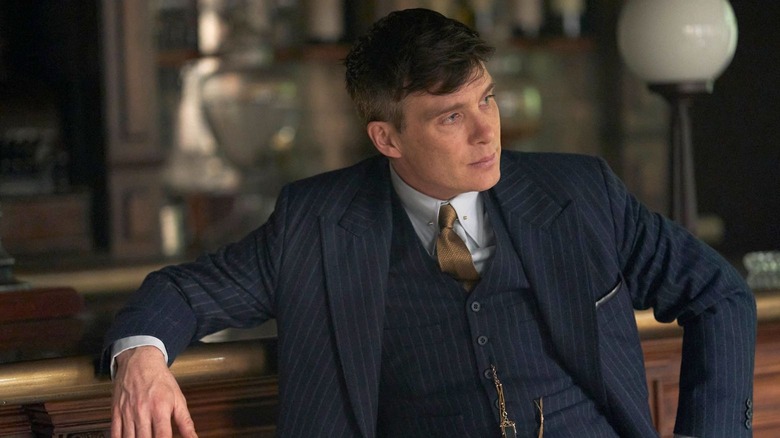 Netflix
Tommy Shelby is an ambitious madman ... and one of the most fascinating characters on television. In "Peaky Blinders," Irish actor Cillian Murphy portrays the patriarch of a gangster family dedicated to making their crime business legitimate. Tommy is seen plotting and scheming against his enemies, participating in intriguing conversations with his brothers, falling in love, and basically just being a badass when he's not being a total nightmare to everyone in his life.
Tommy might be a family man, but that doesn't make him any less dangerous and unpredictable. He is strategic, smart as a whip, and always gets what he wants. He's the best thing about the show. which deserves all the success it has earned and more. Ask any viewer, and they'll tell you "Peaky Blinders" is successful because it is invariably fascinating and unlike anything you've seen on television, but ask Cillian Murphy, and the actor will tell you there's a reason why the show has earned the love it has.
Peaky Blinders is about the working class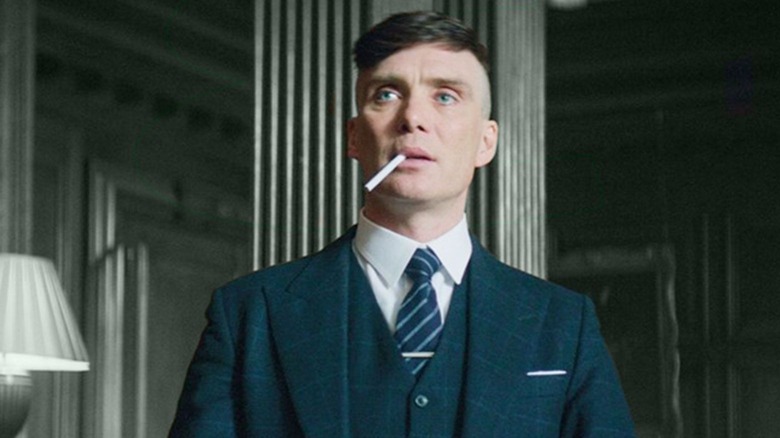 Netflix
"Peaky Blinders" follows the exploits of a gangster family in the aftermath of the First World War. Set in Birmingham, the titular gang is loosely based on a real-life gang of the same name, which was active in the city between the 1880s and 1910s. In the series, the Shelby family is led by Tommy, a war-torn man dealing with severe trauma.
The show's success comes as a surprise to no one — and actor Cillian Murphy believes it's because "Peaky Blinders" did something nobody had done before: mythologized the working class. The actor shared with BBC iPlayer (via Express):
"It took to their [audiences] hearts really, it tapped into something that hadn't been done, certainly British television before, which sort of mythologized the working class. The UK had made plenty of shows about the aristocracy it never made a period show about the working class."
There's something about gangsters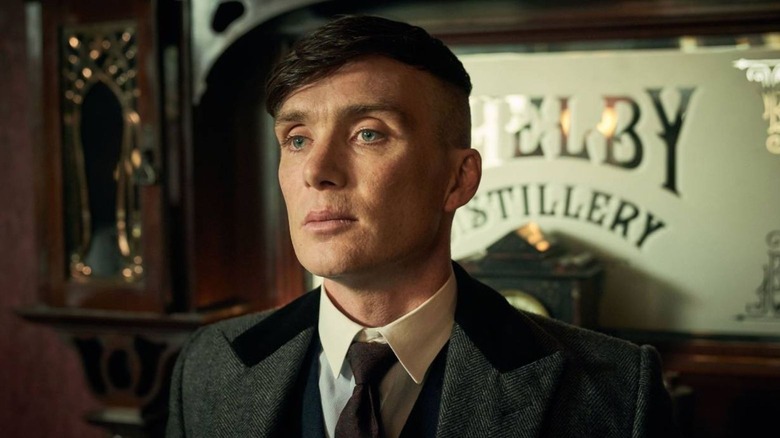 Netflix
Murphy explained how there is a fascination with gangsters in popular culture; they're people who live outside our moral code and take risks that we never would. Gangsters question the general principles we're supposed to live by, and they look pretty cool doing it. Plus, we love rooting for underdogs:
"Then people love gangsters don't they, because gangsters live this cold outside life, our own moral code, and it is quite unique and beguiling and intriguing."
Created by Steven Knight, "Peaky Blinders" aired its final season earlier this year. While Tommy's story has ended, there's a movie in the works.