Jason Bateman Feels He's Come 'Full Circle' Since His Time On Silver Spoons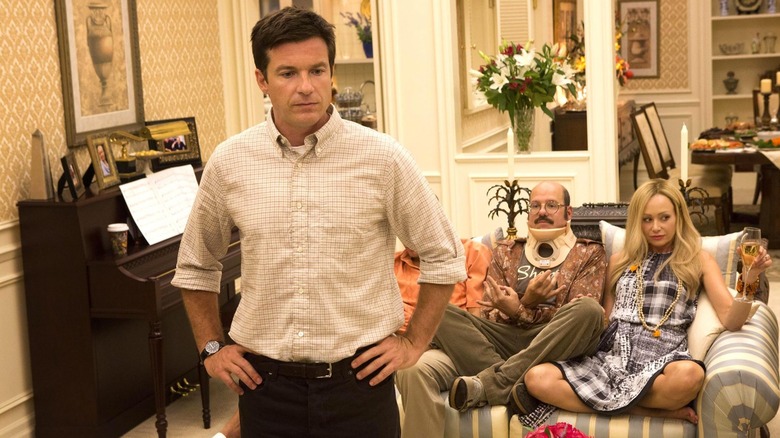 Netflix
It's not every day that you have a daily reminder of your childhood right outside of your office window, but then again, not everyone is Jason Bateman. It's a special kind of irony that Bateman has been in the entertainment industry for his entire life when you consider he's made a career of playing the everyday straight man. The former child star fell off the map for the better part of a decade, but the actor/director returned to Hollywood with a vengeance. 
Bateman's comeback was kick-started in 2003 with a starring role in Fox's "Arrested Development" as Michael Bluth, the series' protagonist who guides his family through its many, many crises. Following the success of the comedy series, Bateman landed several supporting movie roles, followed by leading roles in films like "Identity Thief" and "Horrible Bosses." He recently re-invented himself in the dark Netflix series "Ozark," but in addition to acting, Bateman is now a producer, director, and owner of his own production company, Aggregate Films.
The path to success has been long and winding for Bateman, but he hasn't forgotten where he came from ... literally. Bateman couldn't forget his roots if he tried, because he is reminded of them every time he looks out his office window.
He's steps from where worked as a child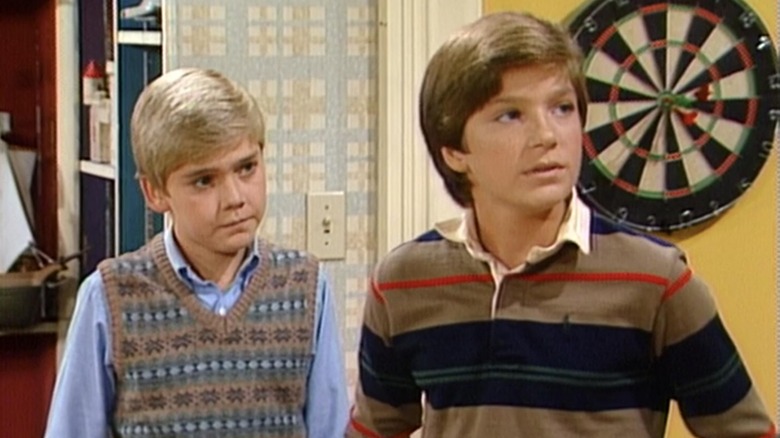 NBC
Jason Bateman got his start in television at the age of 12 on "Little House on the Prairie" and remained on television throughout most of the 1980s. He had a recurring role alongside Ricky Schroder on "Silver Spoons" and later was part of an ensemble cast on "The Hogan Family." In the middle of it all there was also the fun but forgettable movie sequel, "Teen Wolf Too."
Bateman stepped away from Hollywood for most of his twenties, and the time away made him appreciative. In a 2013 interview, Bateman told GQ why his current Aggregate Films office, located on the Universal Studios lot, is so special. The actor revealed that the building next to his office is where he did his schoolwork while working on "Silver Spoons" as a child. "Having an office here, in this same bungalow, is just like this incredibly humbling full-circle kind of great thing," Bateman said of the location's significance. The former child star also reminisced about the fun he and Schroder had on the studio lot. He quipped:
"We'd have the tram pull us all the way up to 'Jaws' Lake, where we'd roll up our pants and wade in and net a bunch of goldfish [...] Eventually the tram people sent a letter to our parents saying, 'Can you please have your kids stop wading in 'Jaws' Lake? They're ruining the effect.'"
The pair reportedly also almost ran over the King of Pop. "Ricky Schroder and I almost ran over Michael Jackson with our bicycles. He was coming onto the stage while we were zooming off and almost took him down," Bateman revealed during an episode of "Jimmy Kimmel Live!"
But when the fun ended and Bateman disappeared from the industry, he still had a daily reminder of his previous life.
He golfed next to the studio every day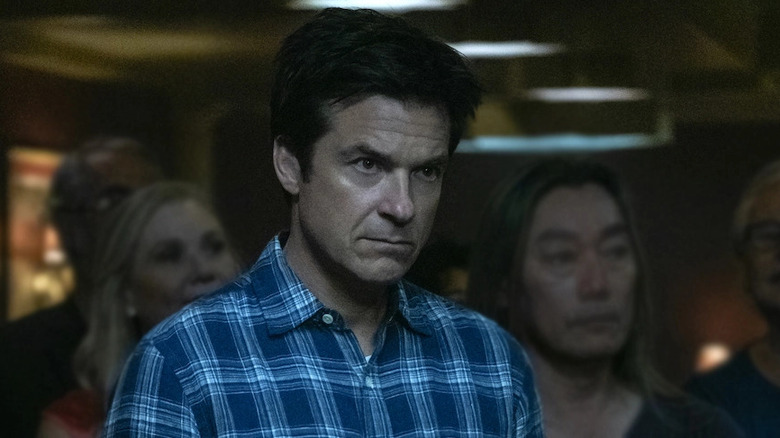 Netfilx
It's fitting that "Identify Thief" was the first film produced by Jason Bateman's production company because that's exactly what he sought to accomplish when making his comeback. "By the time I regained an appreciation for a career and a work ethic and all those types of things, I had to do a lot of catching up," Bateman told GQ. "It wasn't necessarily there for me when I wanted it, and that was difficult and frustrating and extremely humbling. I just kind of had to start over, rebuild an ego and self-esteem and an identity."
And it all comes back to those Universal bungalows where his office currently sits. During the decade he was largely out of the Hollywood limelight, Bateman played golf nearly every day across the street from Universal Studios. It kept the actor from drifting too far from the industry he loved. Bateman divulged:
"I would look across and I would remember 'Silver Spoons' and 'It's Your Move' just on the other side of the castle walls, and I'd think, 'I'd love to be able to have another crack at it.' I kind of clocked these bungalows. So these sorts of moments, they're not lost on me, because I'm so appreciative of the chances that I've gotten. It's so easy to be irrelevant in this business, and it's so easy to be relevant, too. Everybody is just a job away."
Given the proximity to so many childhood memories, it's likely that Bateman will never forget his start in the business, and how easily it can disappear.