'Identity Thief' Trailer: The Dangers Of Taking The Law Into Your Own Hands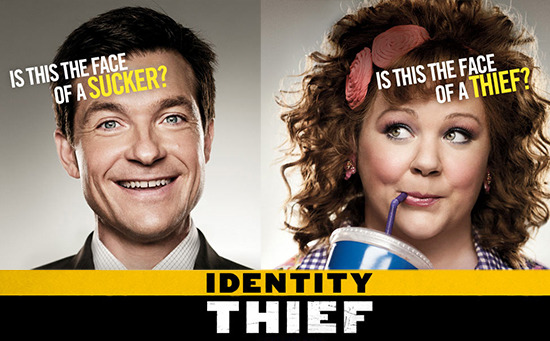 The first trailer for Identity Thief, from Horrible Bosses director Seth Gordon, set up a pretty simple situation where Melissa McCarthy plays a woman who steals the identity of Jason Bateman, and is living the good life with his money. He tracks her down, and finds that the Hobbit-like woman is tougher and more determined than she seems.
This second trailer adds a new wrinkle: the gun-toting duo seen briefly in the first trailer aren't cops, but enforcers who are also looking for McCarthy, possibly for stealing something a lot bigger than baseman's credit rating. Oh, and there's a weird sexual encounter in a hotel to match the plane shenanigans McCarthy got up to in Bridesmaids. Gather your courage and venture forth after the break.
Apple has the trailer. Identity Thief opens on February 8.
Horrible Bosses' Jason Bateman and Bridesmaids' Melissa McCarthy lead the cast of Identity Thief, an all-star comedy in which a regular guy is forced to extreme measures to clear his name. With everything to lose after his identity is stolen, he'll find out how crazed you can get trying to settle a bad credit score.