Jenna Ortega's Acting Career Was Inspired By A Denzel Washington Classic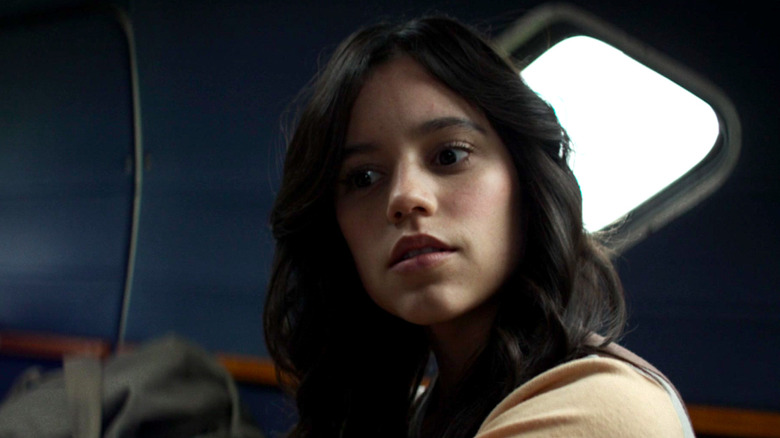 A24
Jenna Ortega is currently having A Moment. She's spent the year carving up roles in various horror films like the recently released Ti West slasher, "X" and early 2022's reboot (or sequel, if you prefer), "Scream." 
Though Ortega has starred in many horror shows and films throughout her career (most notably, "You" and "The Babysitter: Killer Queen"), she first started gaining recognition through her work on the Disney Channel where she played Harley Diaz on the show "Stuck in the Middle." The show revolves around Diaz as she tries to cope with the trials and tribulations of growing up within a large family. 
Now, Ortega has left all of that behind and is currently slated to take on the spooky-ooky role of Wednesday Addams in the soon-to-be-released Netflix show "Wednesday" about everyone's favorite (if she isn't, you're lying to yourself) Addams family member. The show, which is predominantly directed by Tim Burton, is set to premiere on November 23rd, just in time for a good ol' pre-Thanksgiving Day binge. 
There's no doubt that Ortega is a driven actress whose star is definitely on the rise, but just what inspired her to become an actor in the first place?
Getting to do it all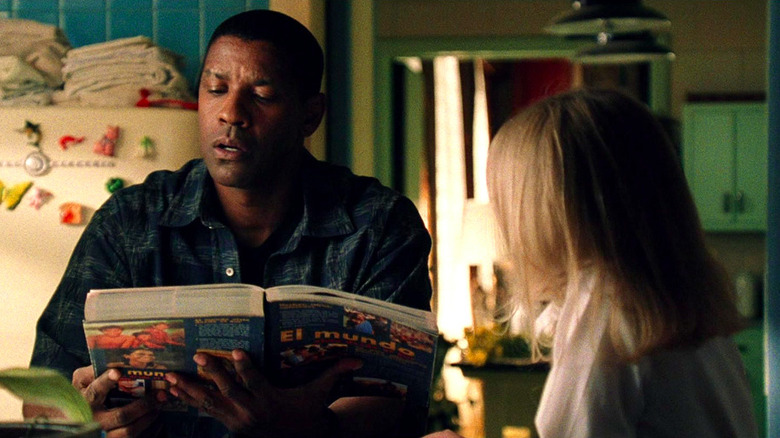 20th Century Fox
Jenna Ortega recently sat down to talk with the OG Wednesday Addams, Christina Ricci, for Interview. Ricci is known for a lot of things, but one of her biggest roles to this day is still her iconic 90s portrayal of Wednesday Addams in Barry Sonnenfeld's "The Addams Family" and "Addams Family Values." Throughout their conversation together, the two Wednesdays talk about everything from growing up as child actors to portraying Wednesday on screen. 
At one point, Ortega opens up about just what it is that got her started with acting in the first place. She tells Ricci, "I remember one time I watched "Man on Fire" with Dakota Fanning and Denzel Washington, and when I came home I was like, 'I want to be the Puerto Rican version of this girl.'" Ricci agrees with her that "Man on Fire" is a kick-ass movie, and we'd have to concur. The film stars Washington as a washed-up bodyguard who finds himself doing whatever it takes to rescue the daughter of one of his clients. Dakota Fanning plays the young Lupita Ramos, and it is her character that Ortega most resonated with. 
Ortega goes on to tell Ricci: 
"I also realized that, 'Oh, if I were an actor, I could be the first female president and an astronaut rolled into one.' So I felt like I was getting away with murder in terms of, 'I've tricked everyone into allowing me to be everything.'" 
And she's been able to play many different characters in her career so far. Here's to hoping we see Ortega live out her many dreams on screen and then some.