Matthew Modine Turned Down The Tom Hanks Role In Big – And Regrets It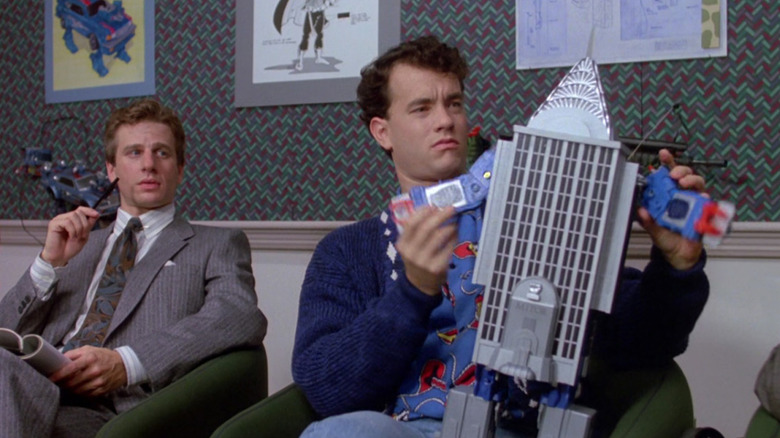 20th Century Fox
For Tom Hanks, "Big" was the movie that changed everything. Prior to his Oscar-nominated performance as Josh Baskin, a prepubescent kid who wakes up as a thirty-something grown man after wishing to be big, he was pretty much just that guy from "Bosom Buddies."
Sure, he'd done a few films between "Bosom Buddies" and landing the role that would net him his first Academy Award nod. Most of them leaned into his sitcom chops and portrayed his characters as smarmy, bumbling, out of their depth... or sometimes all three, like in "Volunteers." But thanks to a fortuitous sequence of events (including the likes of Robert De Niro and Harrison Ford passing on the role), Hanks landed one of his career-defining parts.
He had a couple misfires at the box office in the years to follow, most notably "The Bonfire of the Vanities," but soon enough he was back on track to becoming arguably the biggest and most beloved movie star in the world. First came "A League of Their Own" in 1992. Then came "Sleepless and Seattle" and "Philadelphia" in 1993. "Forrest Gump" came along in 1994; "Toy Story" the following year. The rest is Hollywood history.
Of course, history could have been much different. Much like the "what if" that's often played when thinking about how different things could have been had "Back to the Future" kept Eric Stoltz in the lead, rather than recasting with Michael J. Fox, "Big" nearly had a similar situation. Ironically, it was also with an actor who passed on the role of Marty McFly: Matthew Modine.
While Modine seems fine with having said no to "Back to the Future" (he didn't think it was a good fit), "Big" is the one film on which he wishes he could get a do-over.
A very selective star on the rise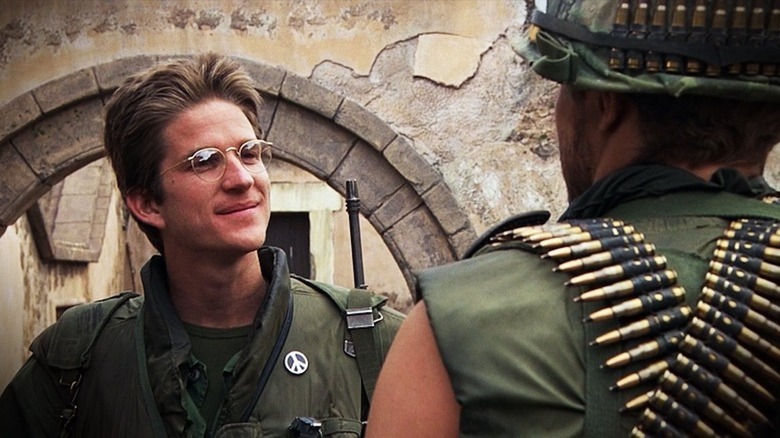 Warner Bros.
Modine's talent as an actor has never been in question, of course. He was a hot commodity in the 1980s; unfortunately, as he has admitted in interviews, he was always simply far too picky with roles. As he told The Independent:
"I wish I'd have said yes a little bit more often. I kinda got that beaten out of me by my communist socialist teacher, Stella Adler. She was a student of Konstantin Stanislavski – everything was very political with her."
Still, he acknowledges what a mistake it turned out to be to have passed on "Big." He was just coming off of working with Stanley Kubrick in 1987's "Full Metal Jacket," and was one of the hottest young leading men in Hollywood. But it turns out, it was the fact the role nearly went to a couple more seasoned stars that threw him off, and ultimately led to him thinking it just wasn't a good fit. As he recalled:
"When the script was sent to me, it was a much darker movie. They had offered the film to Robert De Niro and Harrison Ford before coming to me, so it didn't make sense, 'cause those guys are almost 20 years older than me. I thought if I was cast in the film, it wouldn't have the irony it needed. Obviously, the tone changed so much, and Tom Hanks is terrific in the film. It would have been very different with me"
There are a number of ways "Big" could have looked different, including the fact it nearly featured Ford as the lead and Steven Spielberg in the director's chair. Fortunately, things worked out for the best, and Modine has recently found himself back in the spotlight.
An career resurgence thanks to '80s nostalgia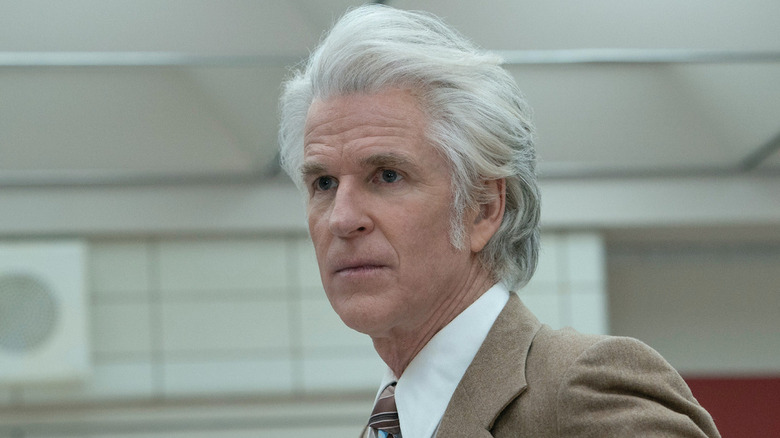 Netflix
These days, Modine has seen his star back on the rise thanks to his role as the sometimes villainous, occasionally misunderstood, and always morally questionable Dr. Brenner in Netflix's "Stranger Things." The series has become one of the streamer's all-time biggest hits, and it's thanks in no small part to the 1980s nostalgia that its setting and pop culture nods bring with it. It makes sense, then, that the cast is filled with stars from the '80s getting another chance to shine, like Winona Ryder, Paul Reiser, Sean Astin, and of course, Modine himself.
When he's not subjecting fictional characters to MKUltra-type experimentation, Modine remains active politically. It's not much of a surprise, given politics are one of the big reasons he passed on the role of Maverick in "Top Gun," opting to play the lead in "Full Metal Jacket" instead. Modine explained to Fox News of all places:
"I wanted to tell the story about human behavior and what the war does to individuals, our youth and how the scars that people receive from combat are not always physical. I thought it was a much more important story to me than telling the story about pointing the finger at the Russians and saying that they were the bad guy."
Of course, the irony in that quote is that – and spoilers here for those who haven't caught up on the last two seasons – in the world of "Stranger Things," the Russians are the bad guys. But given the bigger bad guys are creatures like Vecna, and the Mind Flayer, and the Demogorgon, we're going to assume Modine is fine with letting it slide, just this once.