Writer Tony Kushner On The Reason He's Worked With Steven Spielberg For So Long: 'He Lets Me Fight With Him' [Exclusive]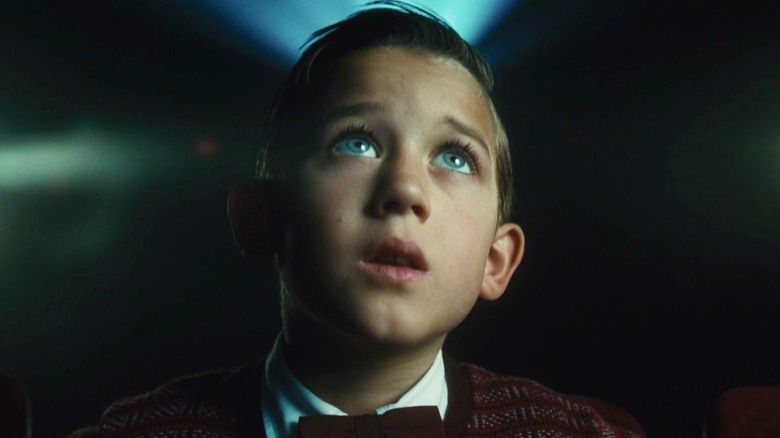 Universal
Creative collaboration is not typically a clean, hassle-free process, particularly when it comes to filmmaking. When you're attempting to realize a personal vision in a medium where the contributions of hundreds of crew members in a variety of capacities will affect your minute-to-minute decisions, you have to be prepared for some degree of mess. It's not about rolling with the punches so much as it is about taking them, and trusting that everyone is working toward the same goal.
This is especially true during the scripting phase, where, unless you're a one-person band like Paul Thomas Anderson or Quentin Tarantino, you've got to quiet your ego and consider ideas that may at first seem antithetical to your vision. This doesn't mean you automatically roll over. Indeed, you should fight for the elements that matter most to you. Just always remember that your co-writer(s) are operating in good faith, and, if your aim is true, you'll hit the bullseye.
There's no better example of this than the ongoing collaboration between Steven Spielberg and Tony Kushner. The former is one of the most revered directors in film history; the latter is a Pulitzer Prize-winning playwright who gave defiant voice to the hundreds of thousands of gay Americans struck down by the AIDS epidemic. These men are giants in their respective fields, but they've maintained a fertile creative relationship since 2006's "Munich." How? By fighting.
Spielberg the sparrer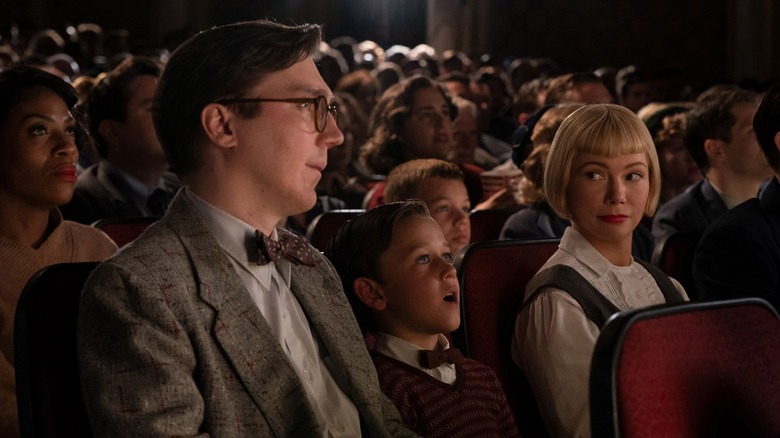 Universal
In an exclusive interview with /Film's own Bill Bria pegged to the release of Spielberg's semi-autobiographical "The Fabelmans," Kushner revealed that while Spielberg is inevitably the final arbitrator of all scripting disagreements, he's a willing sparring partner.
"[T]he reason I've worked with him for so long is that he lets me fight with him. If he didn't do that, I would've left a long time ago because I couldn't have done it. You can only collaborate if you can fight and if the fighting is productive. It's not just people fighting because they like to chew each other's faces off. But if it's really about making the work, caring very much about the work, and wanting it to be the best thing it can be, there's going to be heat generated and sometimes in anger or impatience or frustration or passion, and since our very beginnings in "Munich," he's really been willing to put up with a lot of kvetching from me and emails and texts and phone calls."
Long may Spielberg and Kushner quarrel (and create)!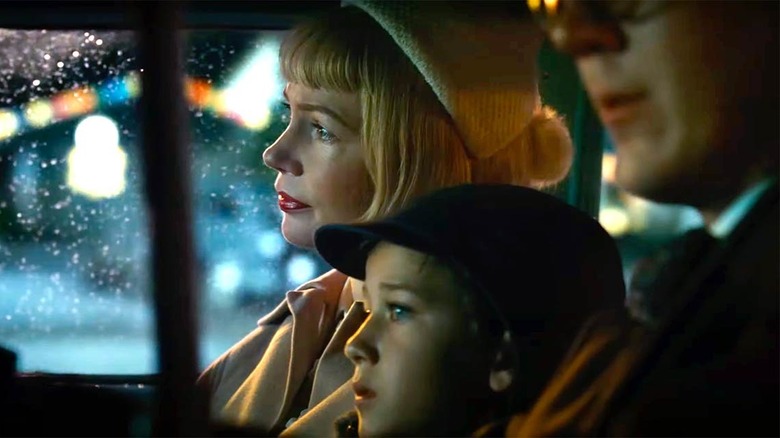 Universal
This is the way it's supposed to work, and there's no excuse for any director to behave as a tyrant if someone of Spielberg's untouchable stature is comfortable taking his lumps during the pre-production process. Of course, it's a little easier to take the occasional L when you're dealing with a writer of Kushner's magnitude, but it's especially impressive that Spielberg would brook disagreement while crafting a movie based on his childhood. Per Kushner:
"[W]ith 'The Fabelmans,' I thought, okay, there is going to be some place here where I have to maybe be willing to stop a few places short of where I went on 'West Side Story' or 'Lincoln' or 'Munich' to say, 'This needs to feel to him like this really is true to his own lived experience.' As long as it isn't meaningful only because of that. And he felt that, too."
Ultimately, "The Fabelmans" isn't a self-hagiography. It's a brilliant filmmaker reaching back into his difficult childhood to capture the moment a flicker of inspiration turns into a conflagration. That he couldn't do it without Kushner's narrative guidance speaks highly of the writer's profound empathy. Visually, Spielberg's films are as lively as ever. He's never had a long-term writing relationship like this in his career. In a way, Kushner hasn't just kept the director honest, he's kept him young.