The Fabelmans Trailer: Steven Spielberg Tells His Own Origin Story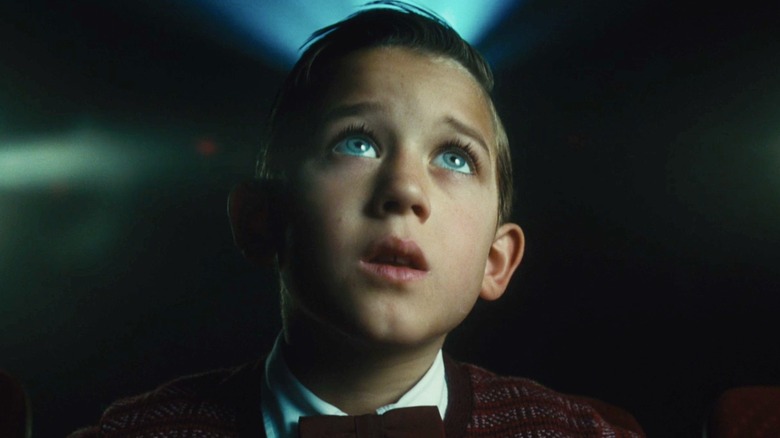 Universal Pictures
Tired of superhero origin stories? How about a superdirector origin story instead. 
"The Fabelmans," which premiered at Toronto International Film Festival this week to rapturous reviews, is Steven Spielberg's semi-autobiographical story of his own childhood and how he fell in love with making movies. Rather than being a straightforward biopic, however, Spielberg is consciously viewing his own life through a Hollywood lens. As the opening line of the first trailer for "The Fabelmans" puts it: "Movies are dreams that you never forget."
As such, there's a dreamlike quality to this first look at "The Fabelmans," which stars Gabriel LaBelle as 16-year-old aspiring filmmaker Sammy Fabelman (Mateo Zoryon Francis-DeFord plays the younger version of Sammy). The cast is stacked with talent, including Paul Dano as Sammy's scientifically-minded father, Burt, and Michelle Williams as his artistic, piano-playing mother, Mitzi. Also co-starring are Seth Rogen, Judd Hirsch, Jeannie Berlin, Hadassah Fabelman, Julia Butters, Robin Bartlett, and Keeley Karsten. 
Oh, and there's a monkey in the movie too. Check out the trailer for "The Fabelmans" below.
The Fabelmans trailer
Although "The Fabelmans" will explore many real-life elements from Spielberg's life, from his parents' difficult divorce to the time his mother spontaneously adopted a monkey, the names of the characters have been changed to reflect the central conceit of the film: what if Spielberg told his own life story in the same way that he told stories like "Raiders of the Last Ark" or "E.T.: The Extra-Terrestrial?"
Of course, this isn't the first time that Spielberg has directed a film based on real events. Movies like "Schindler's List," "The Post," and "Catch Me If You Can" all took the raw material of truth and sculpted it into stories using the language of film, so this is familiar territory for the director. But that only makes "The Fabelmans" all the more intriguing; using what he's learned from those films, Spielberg is now pointing the camera at himself and translating his own memories into myth. As /Film's own Chris Evangelista wrote in his review:
This isn't exactly how Spielberg's life unfolded; it's the Hollywood version, and that's fitting. Spielberg is one of the best filmmakers of all time; an icon. Movies are dreams, and Spielberg is a creator of dreams, so it's only fitting that his autobiography is a more Hollywood-ized version of the truth. The result is a film that's funny, sweet, and comfortably warm. And yet, there's a certain melancholy lurking beneath the joy of all. Because the moral of Uncle Boris' speech about loving making art above all else is that artists ultimately lead a lonely life.
"The Fabelmans" will have a limited theatrical release from November 11, 2022, before expanding into wide release on November 23.