It Prequel Series Welcome To Derry Has Found Its Showrunners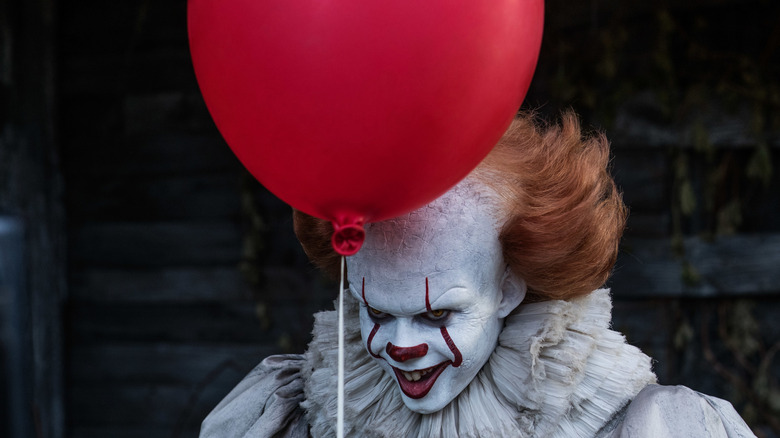 Warner Bros.
We could be floating back to the little town of Derry, Maine sooner than anticipated. That's because the prequel series to Stephen King and Andy Muschietti's "It" duology, "Welcome to Derry," has hired its showrunners, according to Variety. Jason Fuchs and Brad Caleb Kane have been tapped as the co-showrunners of the series, with the trade confirming that the show has been given a series commitment by HBO Max. Or maybe, it'll be a commitment through whatever that new Warner Bros. Discovery streaming service will be. Either way, it's happening, and they've got the creative talent to prove it.
And just who did they get? Fuchs, who was said to have written the first episode's teleplay when the project was announced this past March, wrote the story to 2017's "Wonder Woman" and the script to the upcoming Matthew Vaughn film "Argylle." Kane is also a seasoned television writer, having written episodes of "Black Sails," and "Tokyo Vice." Couple that with the involvement of the creative sibling duo of Andy and Barbara Muschietti, and you've potentially got a winning creative team for this series.
So, what's Welcome to Derry about?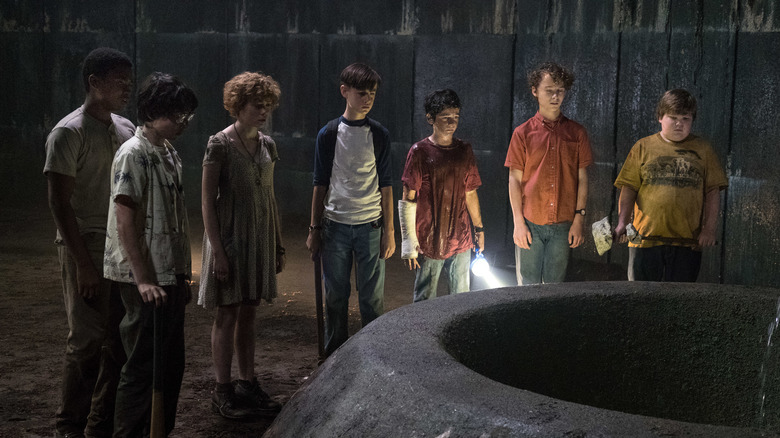 Warner Bros.
As expected, exact plot details are being kept under wraps. After all, the story of "It" is so bizarre that it has always been best to either read the novel or watch the adaptations blind. "Welcome to Derry" will likely be no exception. However, that doesn't mean we're completely in the dark about the show.
The show is expected to be a prequel to Muschietti's duology, which wrangled in around $1.1 billion at the worldwide box office across two movies. It has been said to be set in the 1960s, approximately a decade before the future Losers Club was born. As Valerie Ettenhofer laid out in our initial reporting of the show's existence, adhering to IT's 27-year appearance cycle would mean that the terrifying creature last showed up in Derry in 1961. It's not confirmed whether this will be the show's exact setting, but it is some food for thought.
The show has also previously been speculated to include information on the backstory of Pennywise the Clown (Bill Skarsgård). However, given how Pennywise is simply an avatar of IT, it's not clear whether this backstory will be of the man that inspired this disguise or of IT, well, itself. We might have another "Lightyear" on our hands with this plot point, but this is still purely speculation.
"Welcome to Derry" is currently in pre-production.