Why Michael Madsen Had To Turn Down Quentin Tarantino's Pulp Fiction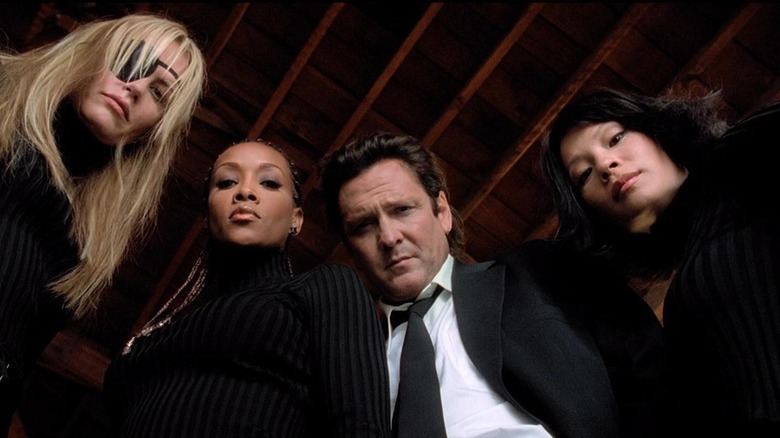 Miramax Films
The role of Mr. Blonde in "Reservoir Dogs" is one of the defining characters in the career of Michael Madsen, even if he originally wanted a different part in the movie. The character's iconic scene where he tortures a captured police officer has been parodied in everything from "The Simpsons" to "It's Always Sunny in Philadelphia." It was one of the parts that kickstarted Madsen's film career.
The director of "Reservoir Dogs," Quentin Tarantino, is known for enjoying collaborating with the same actors over and over again, and Madsen is no exception. After his initial appearance in "Reservoir Dogs," Madsen would show up in both "Kill Bill" movies, "The Hateful Eight," and "Once Upon a Time in Hollywood." However, at one point, Madsen was apparently meant to show up in yet another leading role in Tarantino's filmography.
According to an interview with Madsen in the documentary, "QT8: The First Eight," Madsen was actually offered the role of Vincent Vega (a character who, interestingly, is the brother of Madsen's character in "Reservoir Dogs") in perhaps Tarantino's most popular film, "Pulp Fiction." Unfortunately for Madsen, it didn't work out in terms of scheduling.
"I was already committed to 'Wyatt Earp.' And now, here's Quentin, wants me to do 'Pulp Fiction.' And they were both going at the same time."
While Madsen's career is certainly nothing to spit at, the leading role in "Pulp Fiction" could have taken him to the next level of stardom. Instead, it went to John Travolta, who desperately needed the role in his own way.
Conflicting stories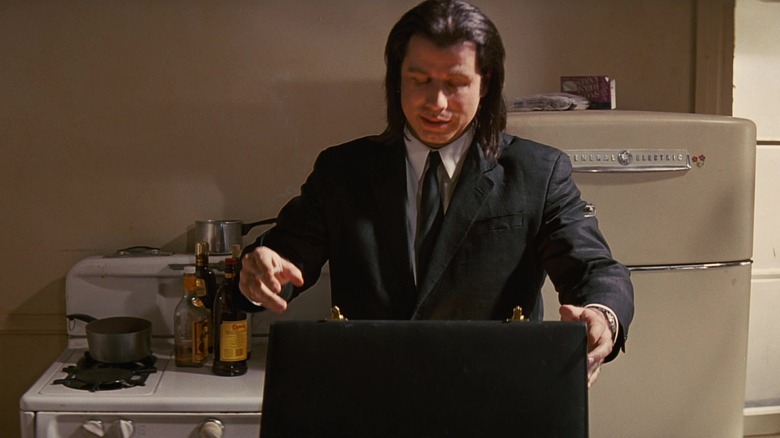 Miramax Films
While Madsen says he turned the role down due to his prior commitments, Travolta had a different story of how he ended up playing Vincent Vega, that he told at the Supanova Comic Con & Gaming event in 2019, where he spoke of Tarantino offering him two roles after they spent a pretty odd night together.
"One was 'From Dusk Till Dawn' then he offered me 'Pulp Fiction.' And he said, 'You didn't react so much to the vampire movie but you liked the other movie better. Why?' I said, 'I'm not a big vampire person, not that it's not a great story, it's just that I liked the Vincent Vega story better'. He said, 'Oh, interesting'... ...He had already cast Michael Madsen in his mind and that night I changed his mind, one way or another, and he decided to give me that role and offered it to me on the spot."
While Travolta's story seems to contradict Madsen's, it seems like there's no hard feelings on Madsen's end, according to his comments in "QT8," where he acknowledges how the role in "Pulp Fiction" breathed new life into Travolta's then-struggling career.
"Isn't it true that part of John Travolta being in it, it became John's comeback? He was doing movies about talking babies! And suddenly he's Vincent Vega! He had that wig on. No one had seen Travolta with a f***ing gun. That's a huge, huge, huge reason why the movie worked."
So while Madsen surely could have played the part formidably, I'm happy we instead got the Travolta performance that revitalized his career.