Pixar Filmmaker Andrew Stanton Reveals His Five Favorite Criterion Releases [Exclusive]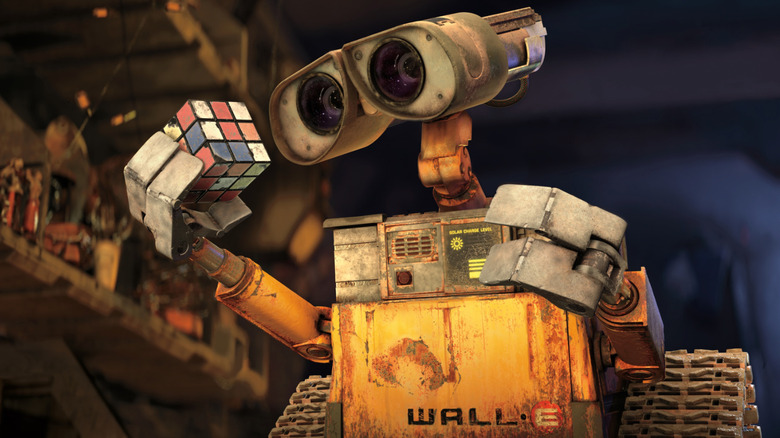 Pixar
It's hard to imagine the animation landscape as it is today without the 2008 release of "WALL-E." Even if you aren't a big fan of Disney's domination of the medium, you can't deny that it is a tender love story that deals with heavy themes such as environmental decay and consumerism. If you ever once thought that animation was just for kids, "WALL-E" proves you wrong.
This is likely why "WALL-E" was selected as the Criterion Collection's first-ever entry from Disney, and while you may have mixed emotions about a Disney movie getting inducted, there are few movies that deserve it more than Andrew Stanton's. /Film's Josh Spiegel interviewed the longtime Pixar director ahead of his film's Criterion release, which will arrive in stores on November 22, and Stanton revealed that he has a few releases from the prestigious label, revealing his favorite releases along the way:
"Top of the list for me is the 'Dekalog.' It almost takes the whole top 10 if you have to count each one of them. 'Matewan' is one of my favorite films of all time. And then 'Local Hero.' Probably 'Defending Your Life.' And the [three-disc] "Brazil" is right up there."
The taste of a cinephile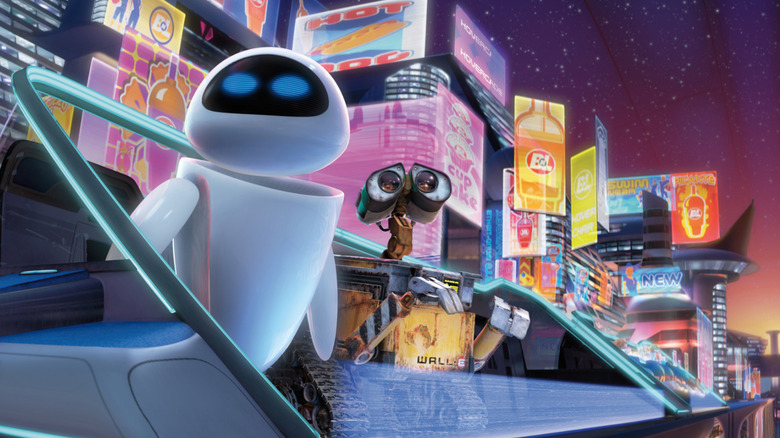 Pixar
When you think of Disney or Pixar, you probably don't think about any of these movies. However, that is precisely why it is such an inspired list. "Dekalog" is a miniseries inspired by the Ten Commandments taking place in an apartment complex, and "Matewan" is all about workers' unity amidst the threat of corporate tyranny. And where exactly can you start with "Brazil?" These are things that Disney's movies don't frequently cover and probably never will, but their influences on the company's artists and animators is incalculable. Perhaps the closest things to prototypical Disney movies in Stanton's list are "Defending Your Life" and "Local Hero," but let's be honest: Albert Brooks and Bill Forsyth handle their movies' themes better than many movies that fall under the Disney umbrella.
It is really neat, however, to hear Stanton talk about collecting Criterion releases so much that he has an idea of what his favorites are. It's important to remember that Criterion's discs aren't just the movie -– they come packed with different features, both on the disc and in the attached booklet, such as critical essays and new commentaries. "Brazil," in particular, has tons of extra material for fans to comb through, so it's not surprising that Stanton has a soft spot for that release.
You can pre-order the "WALL-E" Criterion Collection release here, or you can purchase it in stores starting on November 22, 2022. Stay tuned for our full interview with Stanton soon.