Pixar And The Criterion Collection Are Teaming Up For A 4K Release Of WALL-E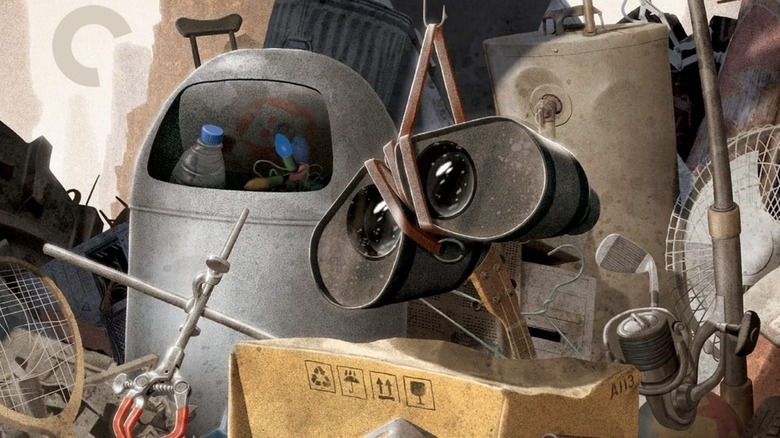 Criterion
In a bit of an unexpected and pleasant surprise for fans of both animation and physical media, Pixar has teamed up with the folks at Criterion for a special 4K Ultra HD release of one of the greatest animated movies of the last 15 years (at least). "WALL-E," the 2008 Oscar-winning triumph from director Andrew Stanton, is indeed going to get a physical release as part of the Criterion Collection. And it sounds like this is going to be worth the money.
Criterion made the somewhat unexpected announcement out of nowhere, revealing that the 4K edition of "WALL-E" will be hitting shelves in November. So Pixar fans now know what to put on their Christmas lists this year. Aside from an impressive list of special features (more on that in a moment), the film has been mastered in 4K, which was approved by Stanton personally. The new release also comes with some brand new cover art (below), which was cooked up by Jason Raish.
Criterion did not skimp on the special features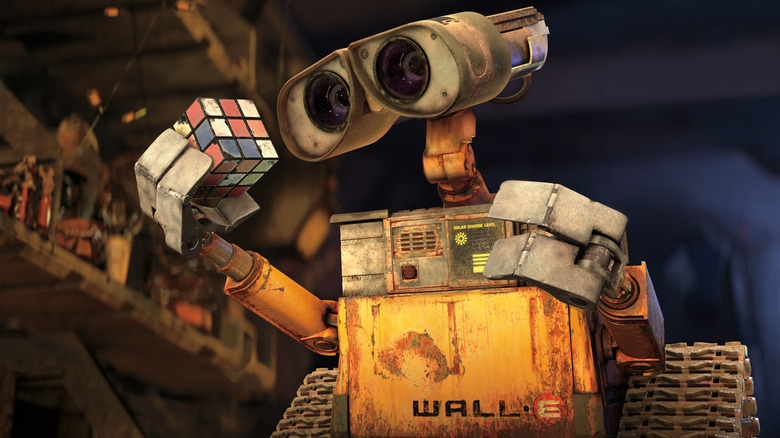 Disney
One of the primary reasons to obtain physical media in the modern age is special features included on those releases. Criterion has always done a wonderful job at making sure that money goes to more than just the movie, and this new release of "WALL-E" is absolutely no exception. So, what will you get for your money?
Director-approved 4K UHD + Blu-ray special edition features:
4K digital master, approved by director Andrew Stanton, with Dolby Atmos soundtrack

One 4K UHD disc of the film, presented in both Dolby Vision HDR and HDR10+, and two Blu-rays with the film and special features

Alternate 5.1 surround DTS-HD Master Audio and stereo soundtracks

Two audio commentaries: one featuring Stanton and the other, character supervisor Bill Wise, coproducer Lindsey Collins, story artist Derek Thompson, and lead animator Angus MacLane

New programs on Stanton's cinematic influences and production designer Ralph Eggleston's color scripts

Tour of the Pixar Living Archive with Stanton

Behind-the-scenes look at the making of the film, including segments from early animation reels

The Pixar Story (2007), a documentary by Leslie Iwerks

More than a dozen documentaries exploring the film's production and robots

Anatomy of a Scene: The Plant, a masterclass with Stanton

"WALL•E": A to Z, a new program featuring Stanton and coscreenwriter Jim Reardon

Deleted scenes featuring commentary by Stanton

A Story (1987), a student film by Stanton

BURN•E (2008), a short film by MacLane

Trailers

English subtitles for the deaf and hard of hearing

English descriptive audio

PLUS: An essay by author Sam Wasson; selections from Stanton's sketchbooks, script notes, and drawings; and artwork from the WALL•E team
A worthy addition to the Criterion Collection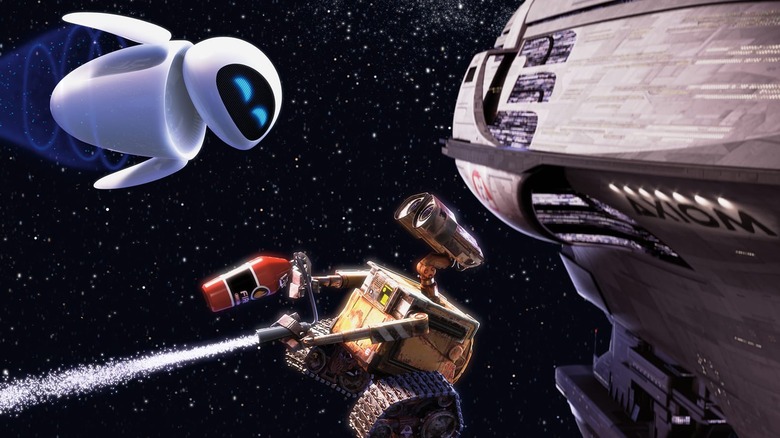 Disney
The words "Criterion Collection" have a certain ring to them and it is an instant signal of quality and/or historical significance for a film. While Pixar has a downright staggering track record of success predicated almost purely on quality, "WALL-E" ranks as one of the studio's crowning achievements. It won the Best Animated Feature Oscar, yes, but that alone doesn't tell the tale. It was easily one of the best movies released of any kind in 2008, if not that entire decade.
"WALL-E" is a masterclass in storytelling, with the first massive chunk of the movie featuring virtually no dialogue. Yet, we come to care deeply about this robot cleaning up the waste humanity left behind on Earth, before the film turns into an imaginative trek through space. Engaging, optimistic, full of heart, and flat-out stunning, this is a worthy addition to the Criterion Collection.
Look for "WALL-E" from the Criterion Collection on November 22, 2022. It has a retail price of $49.95 but is currently listed for $39.96, and those interested can pre-order one right now at Criterion.com.