Barbarian Star Justin Long Reveals Four Of His Favorite Horror Movies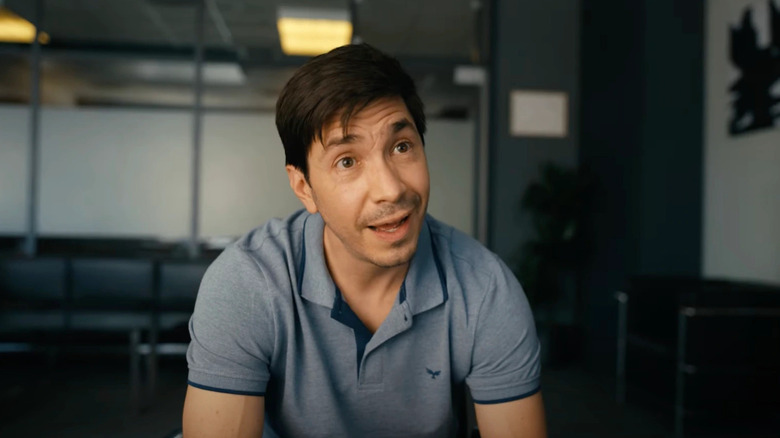 20th Century Studios
It's been a great year for indie horror, and the surprise hit "Barbarian" is just one of the many fantastic offerings from this glut of spooky cinema. The new film from Zach Cregger highlights the horrors of AirBnBs, creating a truly terrifying tale of travel gone terribly wrong. Justin Long, who frequently stars in comedies but also cut his teeth on the Kevin Smith horror-comedy "Tusk" and Sam Raimi's "Drag Me to Hell," appears in the back half of the film in a role that has to be seen to be believed. This ain't Brandon Saint Randy from "Zach and Miri Make a Porno," folks.
To promote "Barbarian," which is now available to stream on HBO Max, Long sat down to chat with Letterboxd and shared four of his favorite horror movies of all time. For Long, a lifelong horror fan, that was no easy feat, but he managed to recommend four very different films, all well worth checking out. Find out his favorites below, and check out "Barbarian" on HBO Max or VOD to see what kind of crazy creepiness Long has been getting up to. 
What's your favorite scary movie?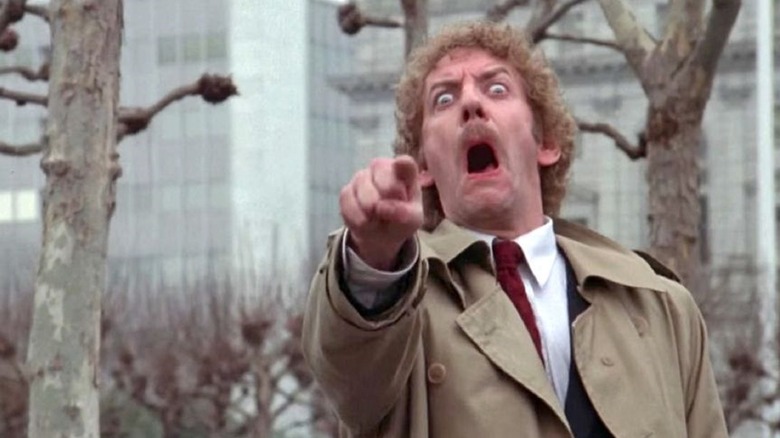 United Artists
Long begins revealing his four horror favorites with two classics: "The Exorcist" and "Invasion of the Body Snatchers." Both of these 1970s films were seminal scares that frequently make horror "best of" lists, and for good reason. "The Exorcist," based on the novel by William Peter Blatty, spawned an entire series of films and a TV series about demon possession and exorcism. It all started with one creepy film in 1973, a movie that transformed its young star, Linda Blair, forever, and had a major impact on horror movie marketing through its insane word-of-mouth campaign. This movie made people faint in the theaters, all through its depiction of a young girl going through the throes of demon possession. 
Long's other 1970s pick is also about possession, though a very different kind. The 1978 version of "Invasion of the Body Snatchers" stars Donald Sutherland and has one of the most iconic single frames in any horror movie, as he points and screams in unholy cacophony because he's been taken over by the body snatchers. Both "The Exorcist" and "Body Snatchers" deal heavily with fears of the unknown and uncontrollable, so it's no surprise that Long's contemporary picks deal with similar themes.
Scares that are fun to share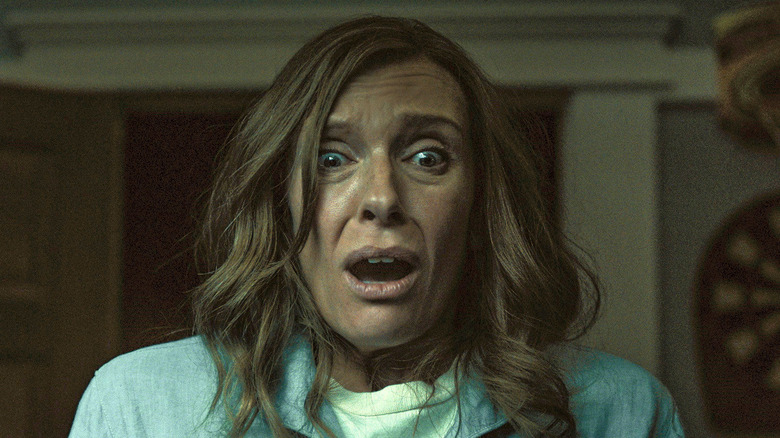 A24
On top of his two 1970s picks, Long shared two movies from the past few years that he felt were worth checking out. The first is "Saint Maud," the directorial debut of Rose Glass, a haunting psychological thriller about a young woman who may or may not be communicating directly with God. The fear of the unknown and cosmic is present, along with a deep dive into mental illness, faith, and how we cope with death, so it fits right alongside the horror classics of "The Exorcist" and "Invasion of the Body Snatchers." In fact, it makes a pretty good double feature with "The Exorcist," given the fact that both films deal heavily with faith and suffering. 
The final film Long recommends is Ari Aster's "Hereditary," starring Toni Collette as a struggling mother of two whose parental love is put to the ultimate test. Long apparently loved the movie so much that he saw it three times in the theater, and explained that he loves showing it to people he loves, because he gets to see them have the experience of watching it for the first time. (He's not wrong: "Hereditary" is one of the most fun movies to show your friends, especially when it gets to that scene.) 
Who knows, maybe someday soon someone else will get asked their Letterboxd favorite four films and they'll pick "Barbarian," bringing it all full circle. Either way, we'll all just have to keep sharing our love of scary movies.