Warner Bros. Playing Financial Games With Films Goes Back To The Days Of John Wayne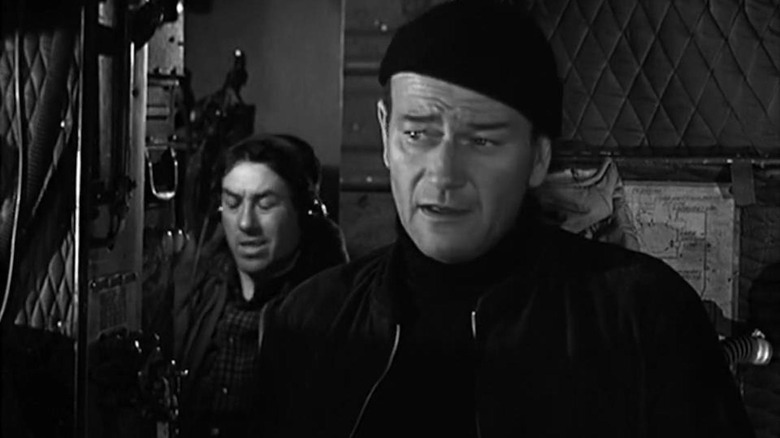 Warner Bros
Angie Dickinson once said of Jack L. Warner, "Jack was funny. He was funny because he wasn't funny, but he was always trying to be funny, and that struck me as funny."
Dickinson's "Rio Bravo" co-star, John Wayne, was far from enamored of Warner's funniness, particularly as it pertained to business. Warner was an early practitioner of "Hollywood accounting," which is where the studio shifts the earnings from its hits to make money-losing films appear profitable. There are many examples, but the best known arose out of Buchwald v. Paramount, wherein the company attempted to avoid compensating the writer (whose original story had been stolen by the filmmakers) by claiming the film – which grossed $289 million worldwide on a $36 million budget – failed to turn a profit.
In Hollywood, it's sadly common for studios to screw writers out of money. When it comes to a major movie star like Wayne, however, it's a different game entirely. When Wayne formed Batjac Productions in 1952, he was one of WB's top money earners. Rival studios would've given anything to lure him away – not because his films were always box office smashes, but because, according to Scott Eyman's biography "John Wayne: The Life and Legend," there was a "financial floor" to their box office performance. Even if he wasn't in a Batjac movie, most of them would still turn at the very least a small profit.
Amazingly, this didn't stop Warner from creatively turning some of Wayne's modest successes into money losers.
The high cost and low financial reward of doing business with Jack Warner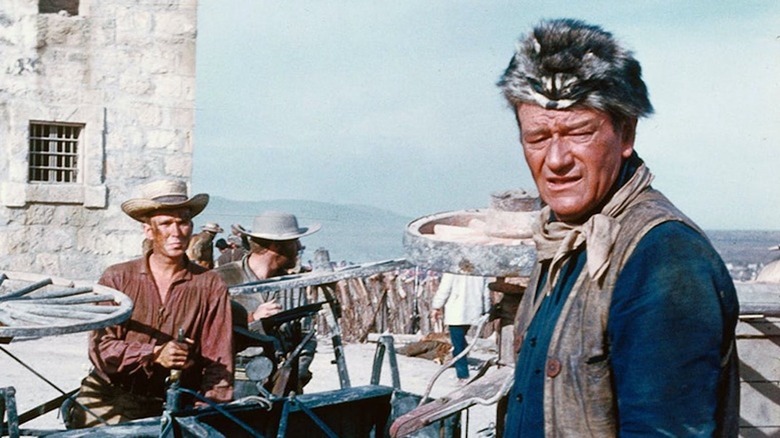 United Artists
Until he rolled the dice on his 1960 passion project, "The Alamo," Wayne had a reputation for being a fiscally responsible producer; e.g. Eyman notes that Batjac's first effort, "Big Jim McClain" (which starred The Duke), was made for half the budget of his previous Warners movie, "Operation Pacific." Nevertheless, Warner butted heads with the star, going so far as to sabotage the release of "Good-bye, My Lady" to ensure it wouldn't break even ("We got a good screwing," said frequent Wayne collaborator William Clothier).
Wayne eventually realized this and held it against the studio he'd served faithfully and, for the most part, profitably. According to Eyman:
"Despite the largely positive results of the Batjac-Warner alliance, Wayne always felt that he had been badly used by the studio; that some of his movies were far more profitable than the studio would admit. He was almost certainly correct. 'Nobody came out with a sizable profit from doing any deal with Warner,' said the producer-screenwriter Niven Busch, who believed Jack Warner was the Zen master of double-entry bookkeeping. 'They had the most foolproof, plate-steel accounting system in the world. I still don't know, and I don't think anybody else does, how they do it.'"
Warner Bros.: Where shadiness never goes out of style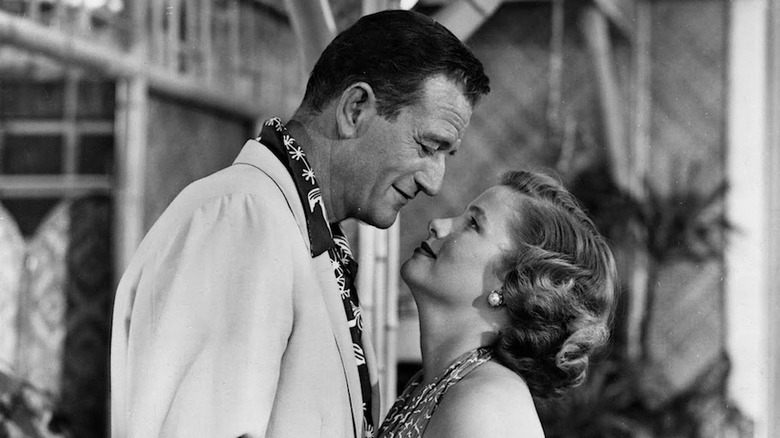 Warner Bros
It's tempting to draw a parallel with the financially tricksy behavior of current WB honcho David Zaslav, who recently made an unprecedented move by burying two nearly finished movies, "Batgirl" and "Scoob! Holiday Haunt," in order to take a tax write-off. But while Warner was plenty ruthless, it's unlikely he would've refused to complete a wrapped production – if only because movies were the lifeblood of his business, and he couldn't afford to draw the rancor of professionals who'd spent months of their lives crafting a motion picture. If people didn't want to make movies with you, your company was not going to be long for this world.
The difference, of course, is that Warner loved making movies, and deeply cared about how the studio that bore his name was viewed by his peers and the public. Still, this didn't stop him from engaging in shady business practices, and getting in a profane, in-person dig at The Duke when the star rejected Warner's offer to buy out Batjac in 1956. According to Wayne's son Michael, when their paths crossed one day on the Warners lot, the mogul said to the star, "You really oughta bring Batjac back to Warner Bros., Duke. You should be here, where you can be f***ed by friends." Now that's funny.