Here's How To Listen To The Weird: The Al Yankovic Story Soundtrack And Weird Al's Totally Original New Song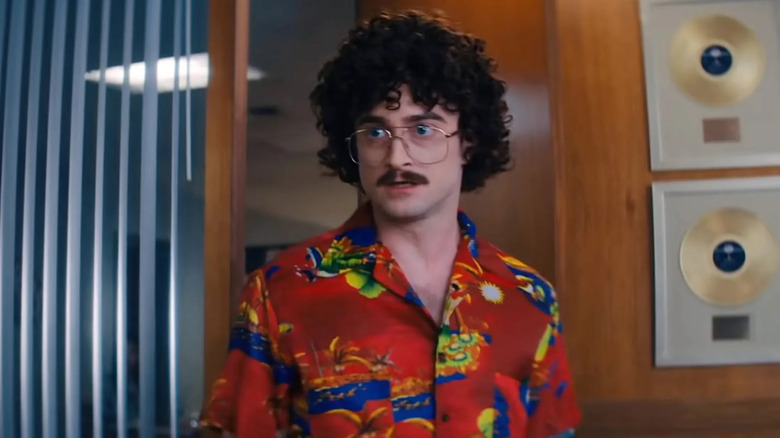 Roku
Alfred Matthew "Weird Al" Yankovic is not only one of our best living musicians, but also one of the best comedians working today. For decades, he's made songs that are more than just funny versions of songs already written by other people, songs that add to the originals, make them better, and at times even surpass them with catchy, smart, and funny lyrics and wacky sounds. 
Just like his songs, the man himself is legendary, and quite unique among musicians. Weird Al has had no major scandals, no mythical origin story full of controversy, substance abuse or falling outs with loved ones and collaborators. The man is as dull as he is fascinating, which makes the idea of a biopic, let alone one done in the style of self-serious Oscar-bait biopics utterly absurd and hilarious. And yet, "Weird: The Al Yankovic Story" works. The film is fantastic because it is fantastical, playing fast and loose with real history and focusing instead on telling the funniest version of history, while Daniel Radcliffe proves yet again that he is born to be a comedic actor. This is not "Walk Hard," but a purely Weird Al biopic movie.
Less surprising is the fact that the film has a spectacular soundtrack with the best hits by Weird Al, performed (thankfully) by Weird Al himself. Now that the film is out, so is the soundtrack, which includes a totally original, not at-all parody song written specifically for the film, one that follows a long tradition of movie songs.
A winning song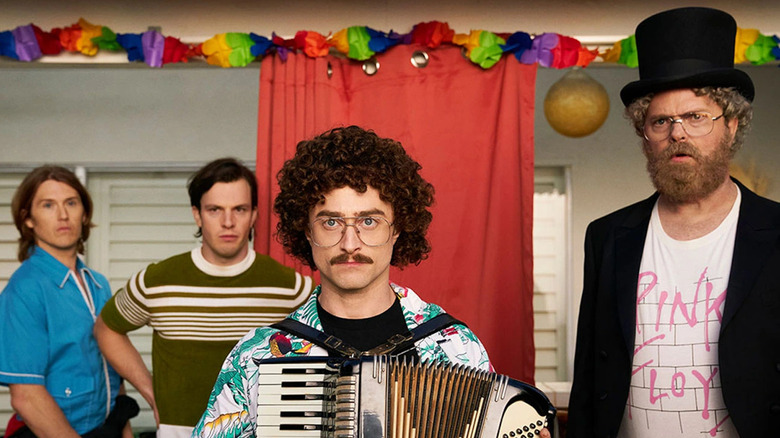 Roku
The soundtrack for "Weird: The Al Yankovic Story" is now available to purchase and stream everywhere music is sold and streamed. The soundtrack includes both the traditional score performed by the Budapest Scoring Orchestra, new versions of classic Weird Al songs ranging from "Eat It" and "My Bologna," to "Amish Paradise" and "Another One Rides the Bus."
Most importantly, the soundtrack includes an entirely original song that is played over the ending credits titled "Now You Know," which recounts the events of the film. This follows in the noble tradition of movie theme songs that are about the movie you just watched, that often recount the events of it despite the audience literally just seeing it like Will Smith's "Men in Black" song from the film "Men in Black."
"Now You Know" even ends by reminding audiences that "this song is technically eligible for Oscar consideration," which, you know, it is. Sadly, as fun as it would be to see Weird Al perform at the Oscars right before N. T. Rama Rao Jr. and Ram Charan show up to perform "Naatu Naatu" and bring about world peace, it seems Roku decided not to submit the song for the Oscars. Speaking with Decider, Weird Al said that Roku doesn't want to give "Weird: The Al Yankovic Story" the mandatory one-week theatrical release required to qualify for the Oscars.
"Weird: The Al Yankovic Story" is streaming on Roku.