Andy Serkis Explains Why He Didn't Come Back To Direct Venom 3 [Exclusive]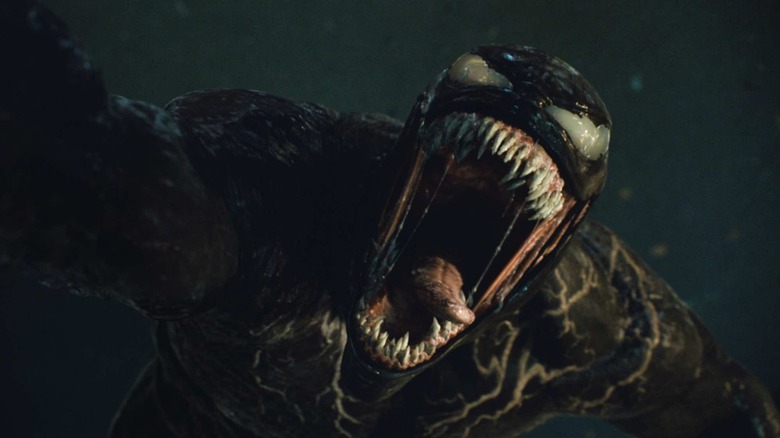 Sony Pictures
Andy Serkis is known as one of the premiere blockbuster performers we have, with his performances in franchises like "The Lord of the Rings," "Planet of the Apes," and "Star Wars" elevating that material significantly. But Serkis has also been stepping behind the camera more as of late, with the filmmaker directing last year's "Venom: Let There Be Carnage," which was a pretty big financial success. So, why is it that he isn't returning to direct "Venom 3?" It all comes down to Serkis simply being too busy with other big projects.
I recently had the good fortune of speaking with Serkis about his surprise return to "Star Wars" in "Andor." During the conversation, I asked him about the fact that Kelly Marcel is directing "Venom 3" and whether or not it was ever on the table for him to return. Here's what he had to say about it:
"Look, I had a ball doing [Venom: Let There Be Carnage]. Tom Hardy is such a good friend of mine, and I felt very proud of the work, and we had such fun doing it. To be the custodian of that franchise for a little while was great. I've got so many projects that I was just about to [work on], like 'Animal Farm' for instance. We were just about to go into production with that, and then we delayed as 'Venom' came up. I really have to be very on top of the ones that I've been building to do for such a long time. But I'm really delighted that Kelly's doing that. She's so in control of that material with Tom. The pair of them are such a great team to work with. I'm really excited to see what they're going to come up with."
A busy, in-demand man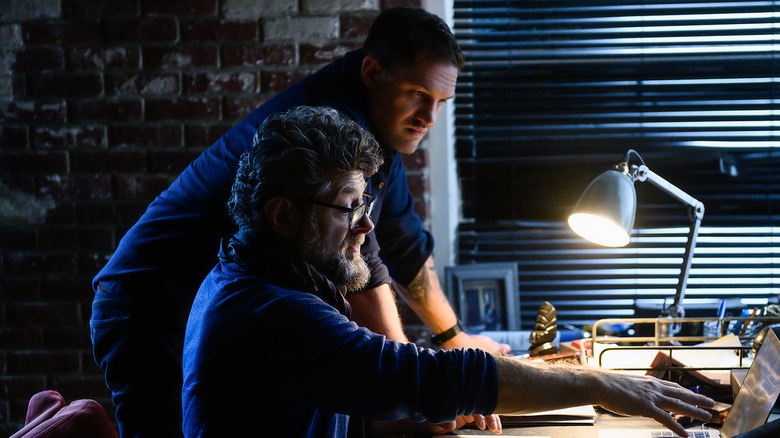 Sony Pictures
To say that Serkis is a busy guy would be a dramatic understatement. Somehow, right around the time that "Let There Be Carnage" was filming, he also managed to star as Alfred in "The Batman." Then, he secretly squeezed in a return to a galaxy far, far away in "Andor." All the while, his "Animal Farm" movie for Netflix has been on the backburner for a while to make way for these other big opportunities. The man, multi-talented as he is, is simply busy with many high-profile projects and has to pick and choose his battles.
"I like working. I love it. I don't sleep, I should really. Everyone tells me it's really bad for you not sleeping, and I know they're right. But I'm not great at it," Serkis told me in the same interview. The man is already sacrificing sleep to fit more into his busy schedule. Taking on another big superhero movie as a director just simply wasn't in the cards, provided Sony's timeline for wanting to get it up and running.
Very little is known about the third installment in Tom Hardy's "Venom" trilogy right now, save for Marcel's involvement as the director. But with a filmmaker in place behind the camera, we should be learning more on that front sooner rather than later.
"Venom 3" does not currently have a release date set.