After 10 Years, Andy Serkis' Animal Farm Movie May Be Finally Happening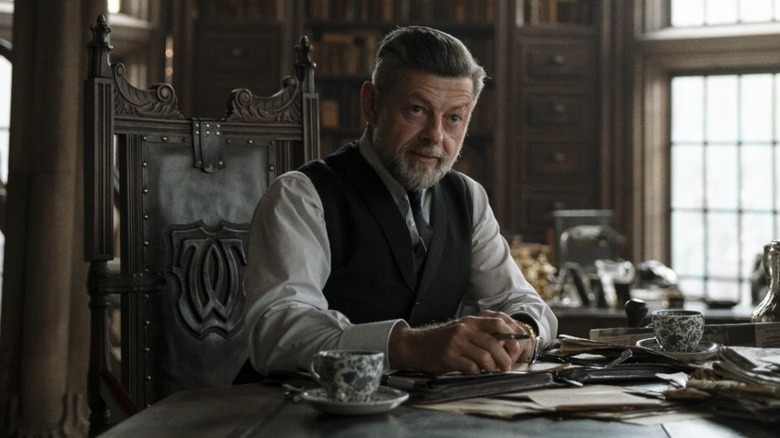 Warner Bros
Some filmmakers get their passion projects off the ground right out of the gate. But for others, for whatever reason, those films or TV shows are forced to take a back seat for a while. In acclaimed motion-capture actor Andy Serkis' case, he's been trying to get an adaptation of the classic George Orwell satire "Animal Farm" made for about a decade.
We first reported on it back in 2012 when this version of the quintessential allegory was going to be Serkis' directorial debut, but the film didn't come to fruition at the time. He would actually direct three films before new developments were made on the dystopian fable. Then in 2018, news broke that Serkis would work with Netflix on this project after he had worked with them on "Mowgli: Legend of the Jungle." At that time, "Dawn of the Planet of the Apes" and "The Batman" director Matt Reeves was also on board to produce. But again, things were dormant for a few years and no new developments were announced.
However, it looks like the ball is rolling once again and it seems that the long-gestating movie will actually come together this time.
Party animals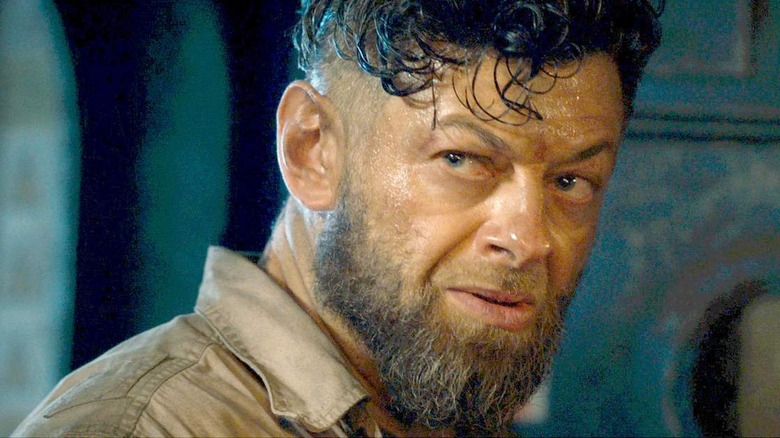 Marvel Studios
According to Deadline, production is currently underway on Serkis' adaptation of the landmark Orwellian novella about farm animals that is actually an indictment of Stalinism and other freedom-crushing regimes. Filming is taking place at Cinesite, which is currently celebrating 30 years as a premier animation and VFX studio.
The report notes that Nicholas Stoller of "Storks" and "Captain Underpants" is writing the screenplay. It also seems that Reeves has moved on from the project, but Adam Nagle, Dave Rosenbaum, and Imaginarium's Jonathan Cavendish (who previously worked with Serkis on "Mowgli: Legend of the Jungle") are now on board to produce. Along with this news, Serkis shared his excitement to finally get to work on "Animal Farm" after all this time.
"The challenging journey to bring this extraordinary story to the screen has been finally rewarded by the opportunity to partner with the brilliant team at Aniventure and Cinesite. Together we hope to make our version of Orwell's ever relevant masterpiece, emotionally powerful, humorous, and relatable for all ages. A tale not only for our times, but for generations to come."
Finally, since there's no mention of Netflix in the report, we might have to assume that the streaming giant has moved on as well. But with production already started, we'll be sure to bring you the latest news on the cast, release date, and premiere plans for "Animal Farm" as they become available.