Here's Who We Want To See Play Mephisto In The MCU
Sometimes, it feels like Mephisto rumors have been around as long as the ageless Marvel supervillain himself. At the very least, you can count the passage of time by them. Remember when everyone thought Jake Gyllenhaal's character in "Spider-Man: Far From Home" would be Mephisto, only for the character to be revealed as an ex-Stark Industries employee with a grudge? What about when people were convinced Evan Peters' off-brand Pietro would be the demon in disguise in "WandaVision"? /Film's own history with Mephisto hype goes at least as far back as 2014, when we pondered the idea of none other than Al Pacino as the big bad.
The demon has long been on the mind of Marvel fans, even if he's yet to make his official Marvel Cinematic Universe debut. Most recently, Sacha Baron Cohen's name has been thrown in the running, and with Deadline reporting that the "Borat" star might appear in "Ironheart," the rumors could actually hold water this time. Still, before anything gets confirmed, we figured we'd go through at least one more rundown of who we'd love to see Mephisto — for old time's sake.
Matt Berry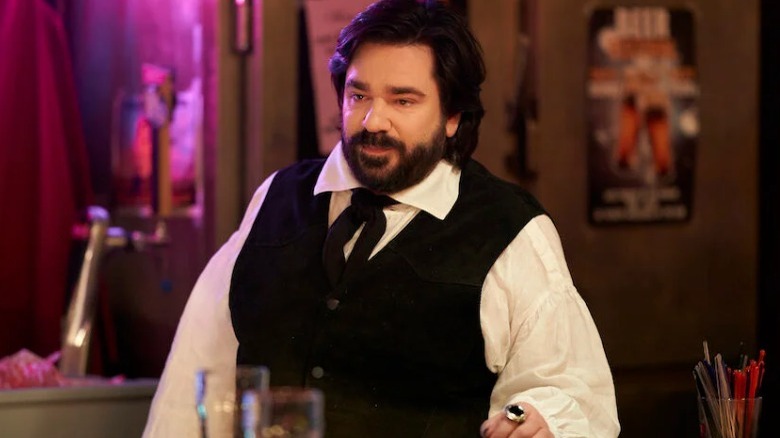 FX
Listen, when the MCU — a franchise that went from sci-fi to sorcerers over the past decade — reaches a point where it's introducing demons, the Marvel powers-that-be have got to have some fun with it. Mephisto may be a serious villain, but the presence of a devil in a dramatically styled cape in a series that still goes to great pains to try to explain the science behind the Hulk is inherently funny. And if we're looking for funny and cape-clad, who's better than Matt Berry?
The much-loved British comedian became an American hit in recent years with FX's "What We Do in the Shadows," where he plays effortlessly cool, deeply ridiculous wife guy vampire Laszlo Cravensworth. But his comedy career across the pond has been long and versatile, and includes a few villain types. Berry has the capacity to get genuinely intimidating on screen if he goes a few shades more intense than his Laszlo role, but he'd also be great as Mephisto for the bold line readings and pronunciations alone. Imagine the wild sound he'd make if he ever gets the chance to appear in a ball of flames and smoke!
Mark Hamill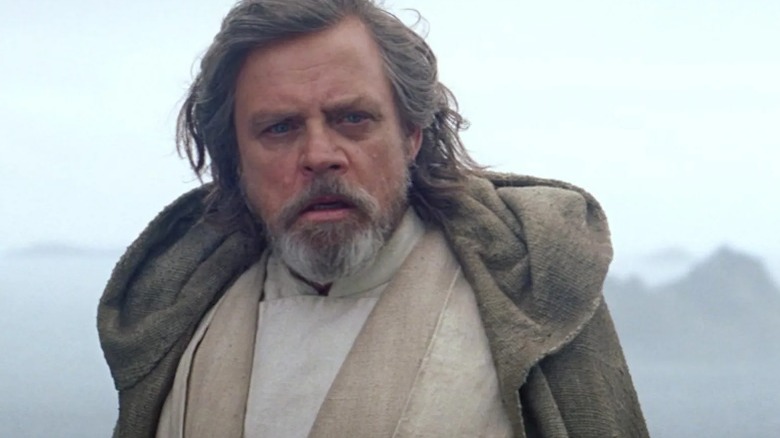 Disney
Mephisto has a long history in the Marvel canon: he's been manipulating humans for pretty much as long as they've been around. It would make sense, then, for the role to go to a seasoned actor who's instantly familiar to audiences. Hamill is a recognizable and beloved screen presence thanks not only to his years spent playing Luke Skywalker in the "Star Wars" franchise, but also thanks to his time as a prolific voice actor.
Hamill has voiced some powerful baddies over the decades, including dictator Fire Lord Ozai in "Avatar: The Last Airbender." Even more relevant, he's been putting in work as a voice actor in Marvel and DC animated projects for years, playing a whole stable of villains including the Joker, Trickster, Hobgoblin, Sinestro, Solomon Grundy, and more. Hamill certainly has the chops to pull a role like this off. Plus, if he somehow was cast and his role kept a secret, the in-theater actor reveal would probably get some of the biggest cheers this side of Captain America lifting Mjolnir.
Jemaine Clement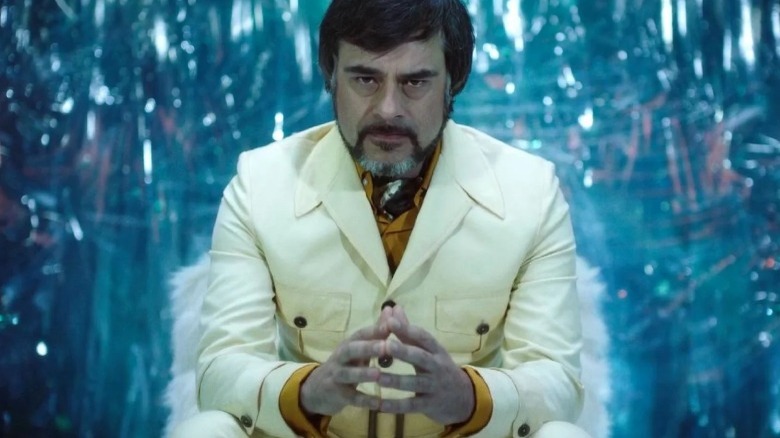 FX
Does this list so far also double as a list of actors who have been featured on "What We Do in the Shadows"? Yeah, maybe, but it's not the MCU's fault that the vampire mockumentary series is full of people who can play trickster villain types with the best of them. Plus, when it comes to casting Jemaine Clement as the mysterious, powerful, and seemingly immortal bad guy, his role as Vladislav the Poker isn't the only influencing factor.
Clement has actually portrayed a few memorable antagonists, from the cocky plagiarist in "Gentlemen Broncos" to the shiny-thing-obsessed coconut crab in "Moana," to the possessed version of Oliver Bird in "Legion." It's that last performance, which is technically in a Marvel Comics story but outside the MCU, that feels like a great Mephisto audition. Even when he's on the good side, Oliver is timeless, clever, and dresses like a James Bond villain, but once he gets taken over by the demon Farouk, he's somehow even cooler. Plus, a New Zealander version of Mephisto just sounds like a lot of fun.
Giancarlo Esposito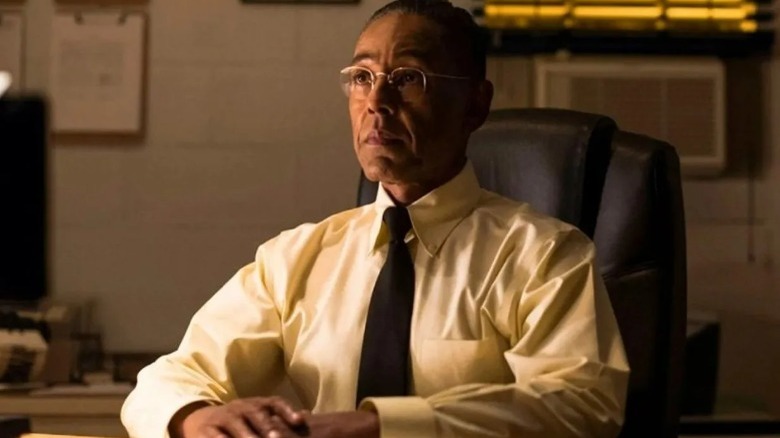 AMC
If Marvel wants an actor who can play one of the comics' greatest villains straight (as oppossed to some of the talented jokesters on this list), why not choose one of the best to ever do it? Giancarlo Esposito is a phenomenal actor, one who brings gravitas to any role he takes on. He's talked about meeting with Marvel before, revealing that he was considered for "Loki" and wants to play Professor X, but if an X-Men role doesn't materialize, how about letting him loose as one of the franchise's greatest villains?
Esposito is, of course, best known for his turn as cold-blooded drug lord Gus Fring in "Breaking Bad" and "Better Call Saul," but he's also earned Emmy nominations as villain Moff Gideon in "The Mandalorian." Both characters are confident, powerful, and bone-chilling. If Esposito took on the Mephisto role, he'd likely be less of a trickster and more of a genuinely fear-inducing play on the idea of the devil. After seeing how much dread he can conjure with a simple raise of an eyebrow as Gus Fring, there's no doubt he'd be a genuinely unsettling Mephisto.
Jacob Anderson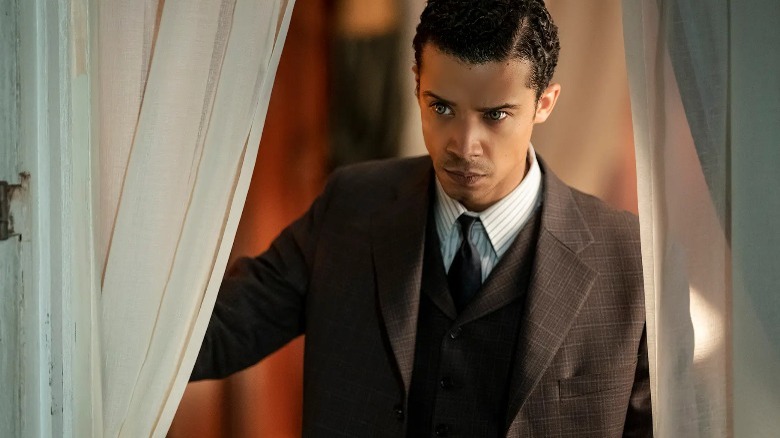 AMC
If the first season of "The Lord of the Rings: Th Rings of Power" taught us anything, it's that revealing that well-known villains are actually young and hot is very in right now. So if Sauron can be the subject of thirsty fan videos, why can't Mephisto be played by one of the most searingly compelling performers of the year? You may recognize Anderson as Grey Worm from "Game of Thrones," but lately, he's been ruling the small screen as the vampire Louis opposite Sam Reid's Lestat in AMC's hypnotic, hilarious, and sensual adaptation of "Interview with the Vampire."
Across just six episodes of that show, Anderson has demonstrated that he has the range to take on most any role that's thrown his way, but he particularly has a penchant for dark-hearted, tragic heroes with a dangerous streak. Mephisto may not actually be the fallen angel Lucifer, but he follows some parallels with the character, even writing "Paradise Lost" according to one Doctor Strange comic. If the MCU wants to make Mephisto a sympathetic charmer before it reveals his true diabolical nature — a good way to fake out audiences who are always on the lookout for him — Anderson could play that role in his sleep. Forget Team Stark and Team Rogers: let's get some Team Mephisto shirts going.