Friday The 13th Prequel Series Is Coming To Peacock From Hannibal Creator Bryan Fuller And A24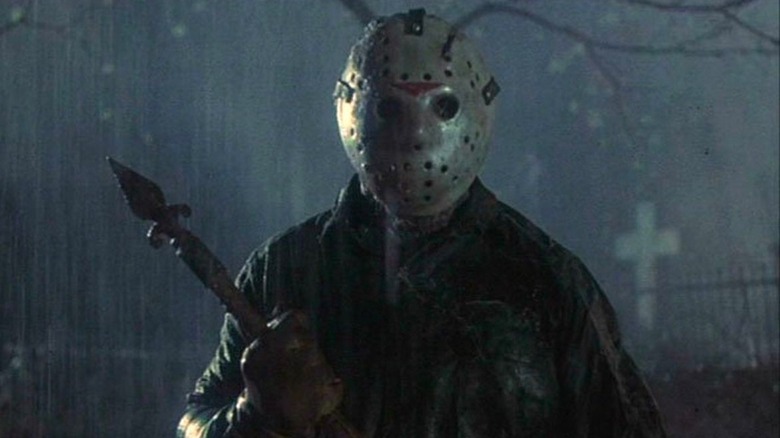 Paramount Pictures
After years of speculation, the "Friday the 13th" franchise is finally back on its feet thanks to some surprising names. Peacock has officially greenlit "Crystal Lake," a prequel series based on the franchise to be written and executive produced by Bryan Fuller. While exact plot details are being kept under wraps, this series will mark the first "Friday the 13th" project since the infamous lawsuit between director Sean Cunningham and screenwriter Victor Miller seemingly settled last year.
In perhaps even more shocking news, the series will be produced by none other than A24. Other producers include the aforementioned Miller, Marc Toberoff, and Rob Barsamian.
"'Friday the 13th' is one of the most iconic horror franchises in movie history and we were dying to revisit this story with our upcoming drama series 'Crystal Lake,'" said NBCUniversal streaming chair Susan Rovner in a statement. In his own statement, Fuller recounted his love for the franchise and thanked Rovner for greenlighting the series.
"I discovered 'Friday the 13th' in the pages of Famous Monsters magazine when I was 10 years old and I have been thinking about this story ever since," wrote Fuller. "When it comes to horror, A24 raises the bar and pushes the envelope and I'm thrilled to be exploring the campgrounds of 'Crystal Lake' under their banner."
Kill her, mommy! Kill her!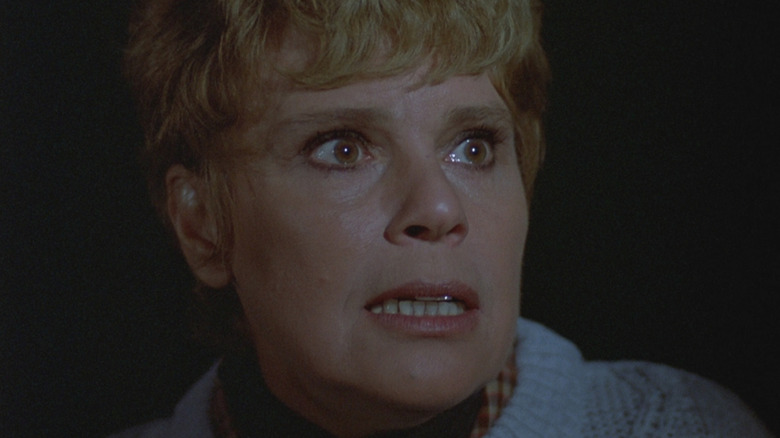 Paramount Pictures
The phrase "'Friday the 13th' prequel" can only bring to mind one character: Pamela Voorhees (played by Betsy Palmer in the 1980 original). Remember, the first "Friday the 13th" film only featured the series' icon, Jason, in flashbacks, with Pamela being the one responsible for that film's gruesome kills. While she was decapitated by the film's survivor, Alice (Adrienne King), she continued to remain an important figure in the franchise due to the reanimated Jason seeking revenge for his mother's slaying. Furthermore, Fuller has previously expressed his love for the character of Pamela, even dressing up as her in 2017.
MOTHER KNOWS BEST https://t.co/GwTnBj5ZDb pic.twitter.com/TbJPn4BZf7

— Bryan Fuller (@BryanFuller) October 31, 2022
Pamela's backstory has already been recounted in the Wildstorm two-part comic miniseries, "Friday the 13th: Pamela's Tale." It chronicled her marriage to the abusive Elias Voorhees, who she later killed. It is unclear whether this backstory will still be canon in the franchise with the announcement of "Crystal Lake."
The idea of a Pamela-centric series also derives from the results of Miller's lawsuit against Cunningham. Miller was given the rights to the original film's script and name, Cunningham was granted the rights to Jason as a character. With Pamela being the main villain of the original film, having her be the main character of this new series would make perfect sense.
However, we won't know what it will be about for certain until its release. The beginning of production on "Crystal Lake" is yet to be announced.