Richard Linklater's Follow-Up To Dazed And Confused Was A Decade In The Making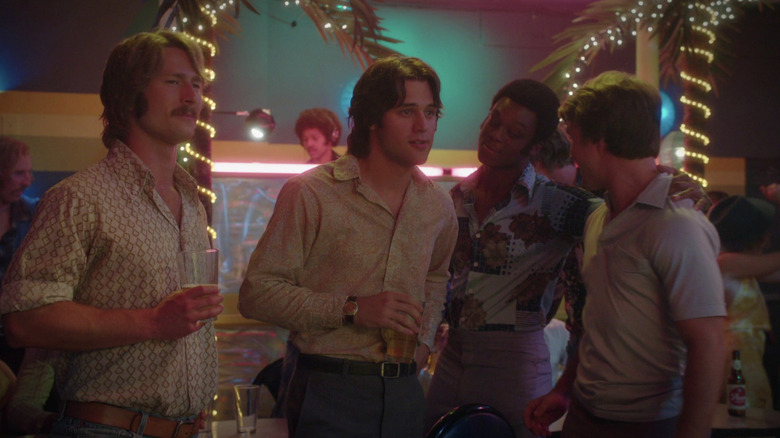 Annapurna Pictures
It could be argued that, more than any other modern filmmaker, Richard Linklater certainly takes his time with his projects. When watching a Linklater film, viewers can understand the passage of time and its effect on people and their relationships. Such themes are evident in his "Before Trilogy," which followed the same two characters in a set of films that Linklater made every nine years. "Boyhood" is also a film whose production spanned 12 years, shooting the project for a few weeks annually. While these two sets of Linklater projects are apparent with their themes, another group of films is a little less evident in its use of different experiences to convey the passage of time.
"Dazed and Confused," the 1976-set high school coming-of-age film, eventually received a spiritual sequel that was a decade in the making. "Everybody Wants Some!!" would be released in 2016 and took place in 1980, making the film feel like a successor to "Dazed and Confused." While Linklater was busy with the massive "Boyhood" undertaking, he would also be thinking about "Everybody Wants Some!!" and how the film's premise related to his two earlier projects. As different as their characters and settings may be, Linklater has a knack for finding a way to connect his films.
Strong thematic threads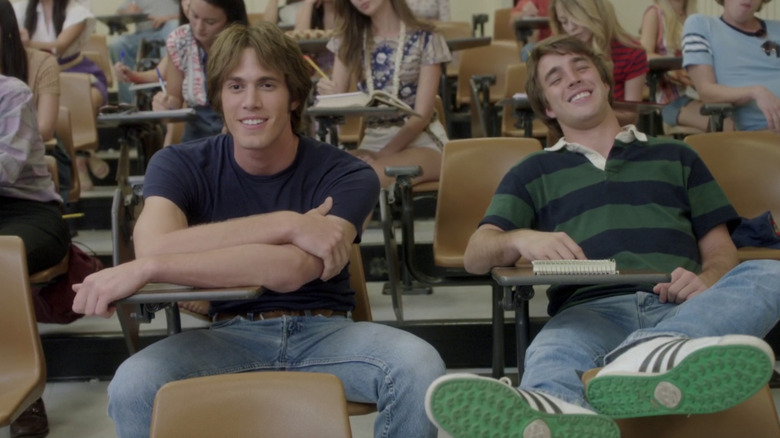 Annapurna Pictures
In a 2016 interview with the Daily Beast, Richard Linklater reflected on how long it took for him to make "Everybody Wants Some!!" as well as how the film's ability to capture experiencing college for the first time gave the movie an unexpected connection to his previous film "Boyhood:"
"I've been trying to make this one for about ten years. I had that idea in '02 and '03. I just wanted to make this college movie about what it was like to be the newness. It wasn't really a reaction to anything, just a movie I've wanted to make for quite some time. It's always been that story, but Boyhood ended up touching it. Where Boyhood ends, Everybody Wants Some begins. There's a little overlap with Boyhood in that it's a completely different guy, but the same kind of environment."
"Everybody Wants Some!!" follows a group of college baseball players over three days as they enjoy their last weekend before a new semester starts. With "Dazed and Confused" following high schoolers after the last day of school, there's a clear narrative thread that carries over between the two films. Moreover, "Boyhood," a film that follows a boy from the 1st to 12th grade, ends with the main character in a similar space as the main character of "Everybody Wants Some!!" Whether intentional or not, Linklater's ability to find common story threads in his films is impressive, making his entire filmography that much more engaging. 
"Dazed and Confused" is a fantastic coming-of-age high school film. "Everybody Wants Some!!" is also a great spiritual sequel, and while it may have taken a long time to get it, we at least know that when Linklater takes his time, he delivers.