Only Murders In The Building Season 3: Everything We Know So Far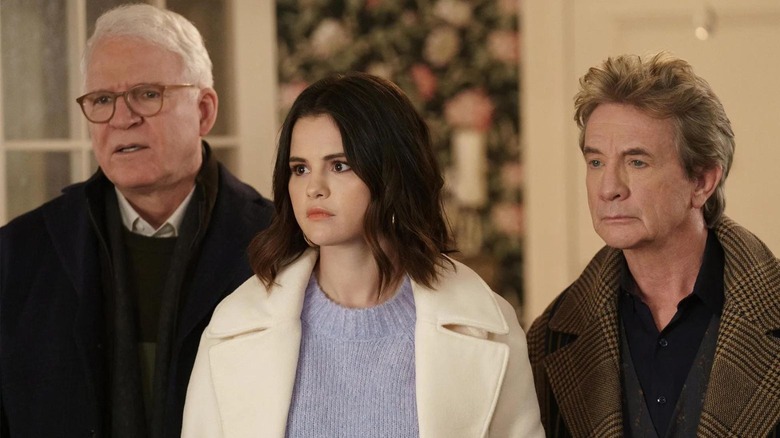 Hulu
Although it may have once appeared to be a one-and-done season, "Only Murders in the Building" has come into its own as a successful multi-season series. Created by Steve Martin and John Hoffman, the mystery comedy-drama recently wrapped up its second season and took us back to the sprawling NYC-based apartment complex of the Arconia where our favorite group of true-crime-obsessed strangers-turned-friends resides.
There's our washed-up former actor Charles-Haden Savage (Steve Martin), the over-enthusiastic Broadway director Oliver Putnam (Martin Short), and the secretive Mabel Mora (Selena Gomez), who, together, launch their podcast to solve a murder in their building. "Only Murders in the Building" works as a compelling whodunit mystery that doesn't give away its secrets as soon as viewers would like, teetering on the edge of possibilities, injecting both wit and silliness into a group of vibrant amateur sleuths who will do anything to investigate the truth. With the show's third season on the way and brand new additions to the star cast, there's a lot "Only Murders in the Building" has going on for itself. 
Here's all we know about it so far:
What is Only Murders In The Building Season 3 about?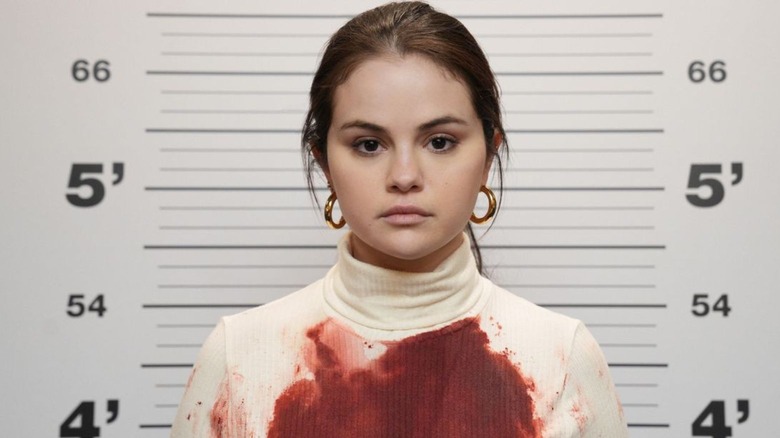 Hulu
Would it really be a murder mystery if we knew everything? The second season tackled Charles, Oliver, and Mabel investigating the murder of Bunny Folger (Jayne Houdyshell), and the crime was solved by the end of the season. With both prior murders solved — what do our sleuths do next? Solve a new murder, of course.
"Only Murders in the Building" season 3 will return with many more twists, as Charles, Oliver, and Mabel investigate a new murder — that of Ben Glenroy (Paul Rudd), the star of Oliver's play. On the opening night of the show on Broadway, Ben tragically dies on stage — leaving the trio gaping in horror. The endangered trio somehow always gets intertwined with these murders, and this time, Charles and Oliver are both suspects, with it being Oliver's play and Charles' co-star. It'll be interesting to see how they navigate it this time.
Meet the cast and crew of Only Murders In The Building Season 3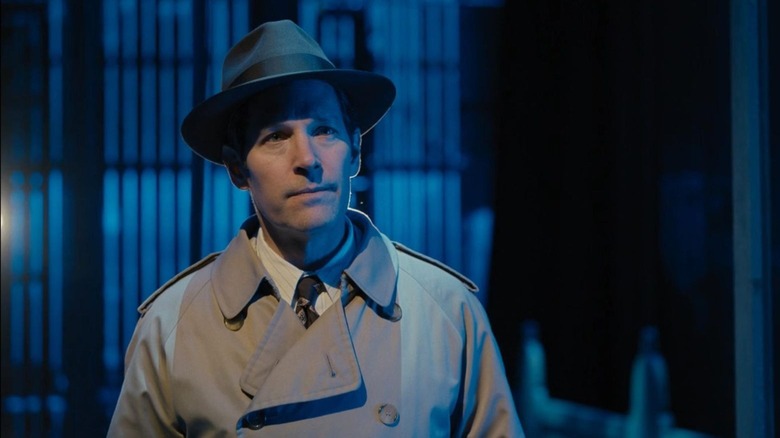 Hulu
With every new season, "Only Murders in the Building" adds additional cast members to its roster, and this time, they've done it again. Along with the leading ensemble cast returning, new members include the man who never ages, aka Paul Rudd as Benn Glenroy, an actor headlining Oliver's play, who suddenly dies on stage on the show's opening night. There's also Jesse Williams of "Grey's Anatomy" fame, who will appear as a documentarian with interest in a case that our self-proclaimed detectives are working on. Williams is well-known for starring in the ABC medical drama through 12 seasons as Dr. Jackson Avery, and his other credits include "Brooklyn's Finest" and "Little Fires Everywhere."
Every season of "Only Murders in the Building" so far has featured a particular focus on one of the three sleuths — the first season connected Mabel's storyline with Tim Kono's murder and unraveled their past as friends. The second centralized its story on Charles, his history with his father, and his life in the Arconia through the decades. It's Oliver's turn now, as per showrunner John Hoffman. In an interview with /Film's Josh Spiegel, Hoffman confirmed that the writer's room for season 3 was eager to lean "towards Oliver Putnam and the world of theatrics, and his wishes and dreams to regain a reputation after his debacle with 'Splash!'" Exciting, isn't it?
When and where to watch Only Murders In The Building Season 3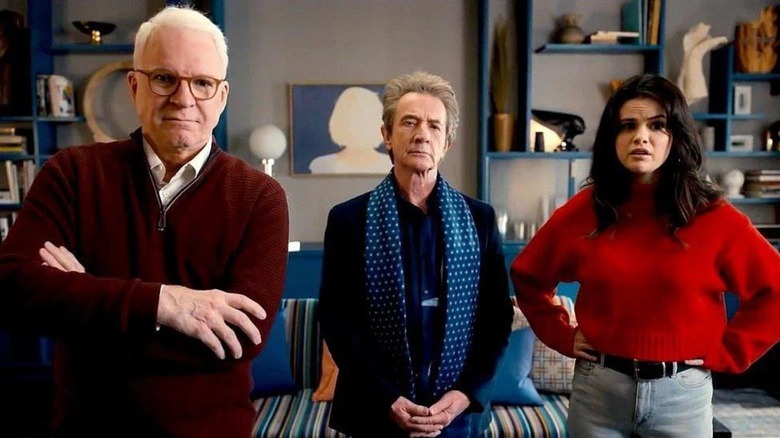 Hulu
With a Paul Rudd-centric murder, "Only Murders in the Building" season 3 is already turning out to be a showstopper. A release date has yet to be confirmed for the new season, as the show has yet to go into production. That being said, season 3 is expected to make its debut on Hulu in 2023. If you want to catch up on the series or re-watch it to fill the Mabel, Charles, and Oliver-sized void in your heart, both seasons are currently streaming on Hulu.