Paul Dano Almost Aged Out Of His Little Miss Sunshine Role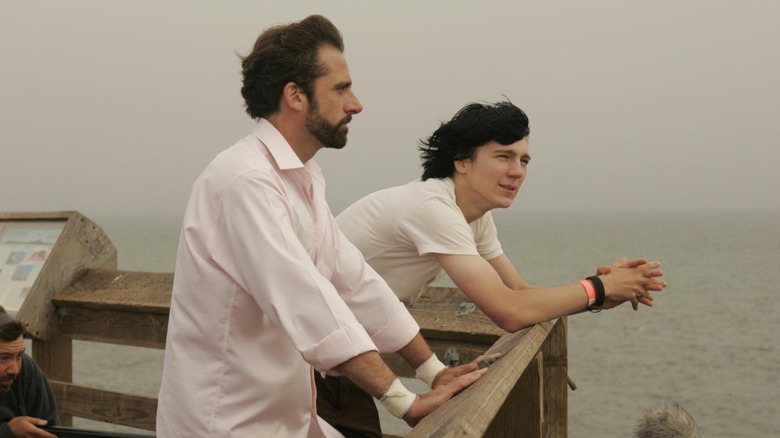 Fox Searchlight Pictures
It's always a treat to see Paul Dano in a movie. He brings a unique presence to his roles, from his captivating performance as a preacher and his identical twin brother in "There Will Be Blood" to his serial killer version of The Riddler in "The Batman." His unintimidating outward appearance combined with his penchant for intensity make him an unexpectedly formidable character in many films.
But before all of his success, "Little Miss Sunshine" was Dano's first major film role. A movie that defines a very specific era of 2000's indie quirk, "Little Miss Sunshine" follows a dysfunctional family on a road trip to their young daughter's beauty pageant. Dano portrays the family's Nietzche-loving teenage son, who's taken a vow of silence until he manages to achieve his dream of becoming a fighter pilot. However, the role that kickstarted Dano's illustrious career wasn't easy. 
"Little Miss Sunshine" famously took a while to make it into the production stage. Dano auditioned for the role when he was 18, but the movie wasn't filmed for years. Over the more than five years when the movie existed in production Purgatory, waiting for funding and production company changes to occur, young Paul Dano just had to sit back as his age ticked up and up, wondering if he'd still be able to play the character.
A waiting game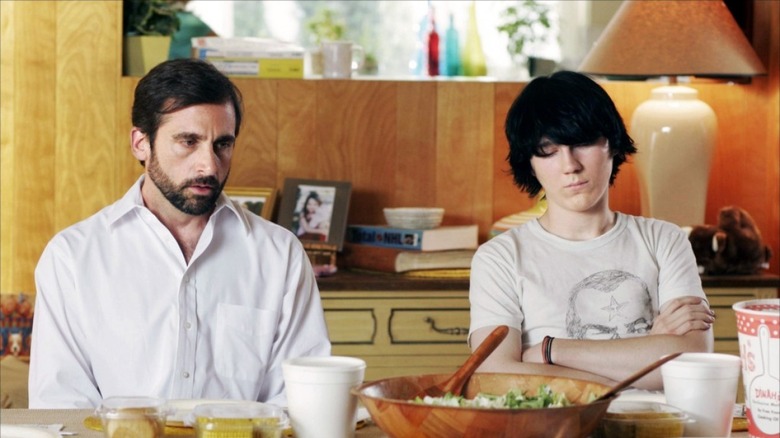 Fox Searchlight Pictures
In a recent interview with GQ, Dano discussed his role in "Little Miss Sunshine," and the agonizing waiting that he had to do while the film was in limbo.
"I auditioned when I was 18, and for the next couple years, any time I came to LA I would meet with the directors – Jonathan Dayton and Valerie Faris – and they would basically be checking to see if I looked too old."
The movie's married directors were worried their teenager would look too much like a man. Luckily for them and Dano, Dano's maintained his youth and his babyface well into his thirties now, so a 21-year-old Dano was an easy sell as a teen.
For Dano, his role as Dwayne in "Little Miss Sunshine" was deeply personal. He spoke about his relationship with the character in the GQ interview. "I knew him. There was a specific friend I had thought about when playing that part and I didn't know how many other people would also know him, 'cause it felt like they did once the movie came out."
In the film that also showcased Steve Carell's abilities to step out of comedy and kick-started his dramatic acting career, Dano's performance was both nuanced and funny, showing off the range that would earn him a long and fruitful stay in Hollywood, even branching off into directing in his own right. Dano's going to be a big player in filmmaking for the rest of his life, and we should all be excited to see where he goes.