Paul Dano Had 'Unprecedented Access' To Steven Spielberg For The Fabelmans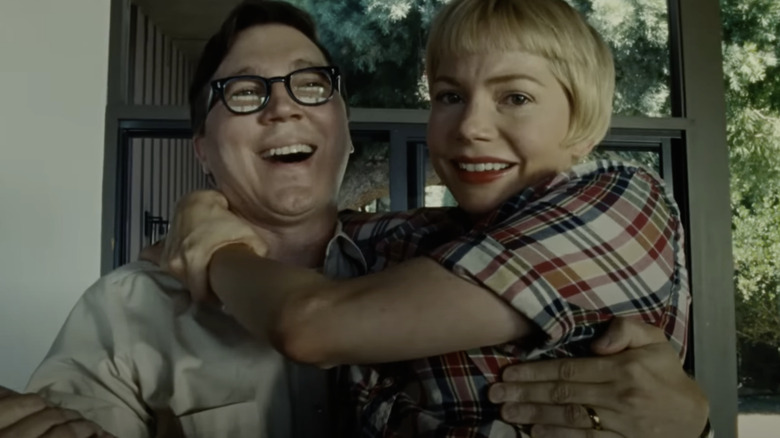 Universal
Despite his unique mastery of the form from a young age, Steven Spielberg has never been a particularly mysterious filmmaker. His success stories have been well-documented, from his early maverick successes like "Jaws" to his innovative blockbusters like "Jurassic Park." One other crucial ingredient to his filmmaking that Spielberg takes with him, no matter the scale, is a strong sense of identity.
Littered throughout his filmography are glimpses into his childhood psychology. "Close Encounters" and "E.T. the Extra-Terrestrial" find domestic drama within the framework of their alien sci-fi tales. Beneath the surface of his blockbusters are stories of fathers with fear of commitment, and sons looking for their place in a larger world without traditional guidance. But in Spielberg's newest, semi-autobiographical film, "The Fabelmans," the sentimentalist filmmaker will bare his soul in a way even he has never attempted before. "This film is, for me, a way of bringing my mom and dad back," Spielberg said before the film's premiere at TIFF.
When actor Paul Dano ("The Batman," "Ruby Sparks," "Swiss Army Man") was approached by Spielberg to play a version of his father through the character of Burt Fabelman, it was, of course, a great burden of responsibility. But according to an interview with GQ, Dano says Spielberg gave him "unprecedented access" into his own past in order to help craft an empathetic portrait of a complicated man.
Paul Dano spent a lot of time peering into Spielberg's memories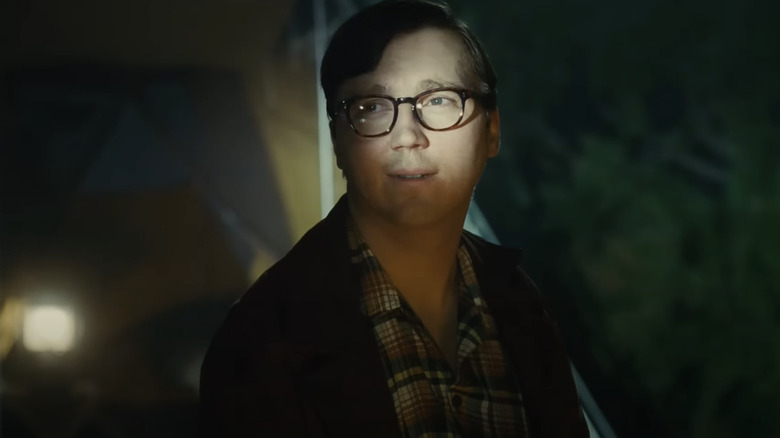 Universal
"I think it's still hard for me to comprehend that Steven Spielberg would ask me to play his father, or a version of his father," Dano said. "This is, of course, a project that's very personal to him, and was to all of us, and really meaningful to him."
"The Fabelmans" follows a fictionalized version of Spielberg's childhood through the lens of Sammy Fabelman, a young boy growing up in post-World War II Arizona. Checking in on him from ages seven to eighteen, Sammy divides his family through his love for filmmaking. Though his mother, Mitzi, is supportive of his passion for the arts, his father, Burt, grounds his love for his family in practicality above all else.
In order to capture the nuances of Burt Fabelman, Dano spent a lot of time conversing with Spielberg, picking away at memories of the past and gleaning details of Spielberg's father from personal sources. "I spent a lot of time with Steven, and talking to Steven, and family videos and audio and photographs," Dano recalls. "It was sort of unprecedented access into that person's life."
The passing of Spielberg's father informs his latest filmography era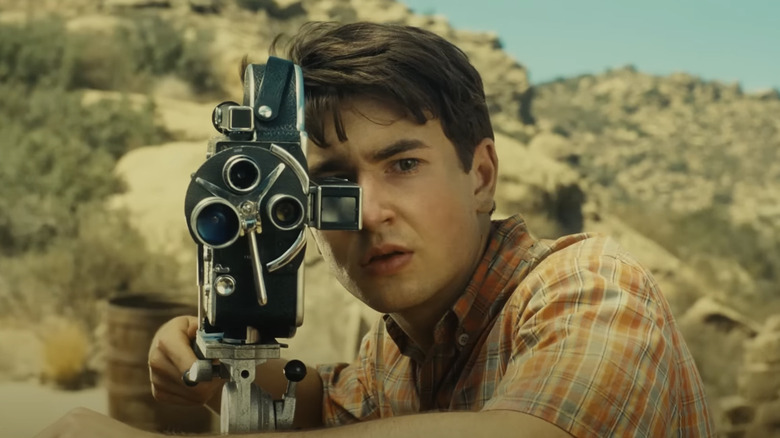 Universal
When Spielberg was 19 years old, his mother, Leah Adler, divorced his father, Arnold Spielberg. The separation of his parents would become a recurring motif in his films, seen through his protagonists' often-absent fathers and tales of men who become isolated from their loved ones because of their high ambition.
Spielberg often sought to see his father's point of view from his camera lens, and though he would eventually reconnect with his father later in life, Arnold Spielberg's death in August 2020 has led to the director reflecting on his father's memory with renewed vision. Spielberg's 2021 remake of "West Side Story" was inspired by memories of watching the original film with his father growing up. "The Fabelmans" will continue painting a portrait of Arnold Spielberg — a man that had a deep and profound impact, even if he wasn't the idealistic father.
"I loved this character, Burt, deeply," Dano confesses. "[He is a] beautiful person of integrity and thought, and I think deep love, but maybe not somebody who always knows how to express it."
Dano's assignment of bringing Spielberg's father back to life onscreen couldn't have been easy, but we're confident from the amount of pride Spielberg has for the film that his goal was accomplished.
"The Fabelmans" will be wide released in theaters on November 23, 2022.