Steven Spielberg's The Fabelmans Wins People's Choice Award At Toronto International Film Festival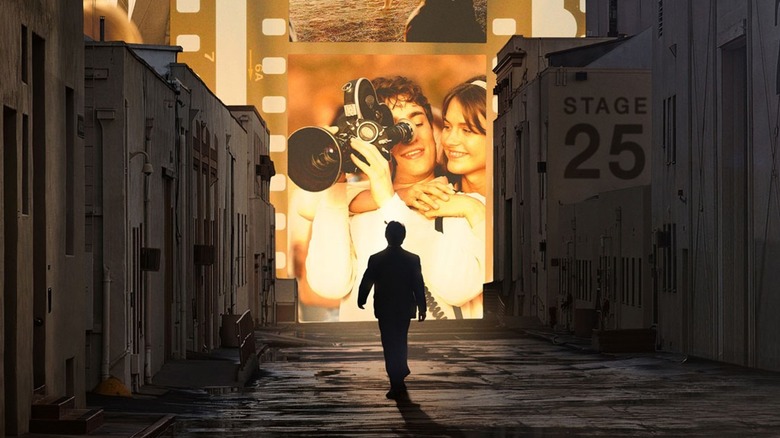 Universal Pictures
I do not know if there has been a greater case of FOMO I have experienced in recent memory than seeing the reaction to "The Fabelmans," the semi-autographical tale from arguably the greatest living filmmaker, Steven Spielberg, coming out of the world premiere of this year's Toronto International Film Festival. Our own Chris Evangelista gave the picture a rave review, as have numerous other critics I trust. Now, my anticipation, which was already off the charts, is so high that scientists have not figured out ways to measure it yet.
It seems the regular cinema-loving folk at the festival loved the film as well. According to Variety, "The Fabelmans" has taken home TIFF's People's Choice Award, a much coveted prize, from the festival. The picture edged out Sarah Polley's "Women Talking" and Rian Johnson's "Glass Onion: A Knives Out Mystery," which took second and third place, respectively, for the award. In a statement after the win, Spielberg said:
"This is the most personal film I've ever made, and the warm reception from everyone in Toronto made my first visit to TIFF so intimate and personal for me and my entire Fabelman family ... Thank you to [TIFF CEO] Cameron Bailey and the incredible staff at TIFF; thank you to Universal Pictures; and a very special thank you to all the movie fans in Toronto who have made this past weekend one I'll never forget."
Past winners of the People's Choice Award have included "Nomadland," "12 Years a Slave," "La La Land," and last year's winner "Belfast." Of course, Spielberg and the entire cast and crew of "The Fabelmans" should be pleased as punch that they took home this honor, but of course, this is all just a signal boost for the big prize to be given out on March 12, 2023 (so many months away).
What this award means for its future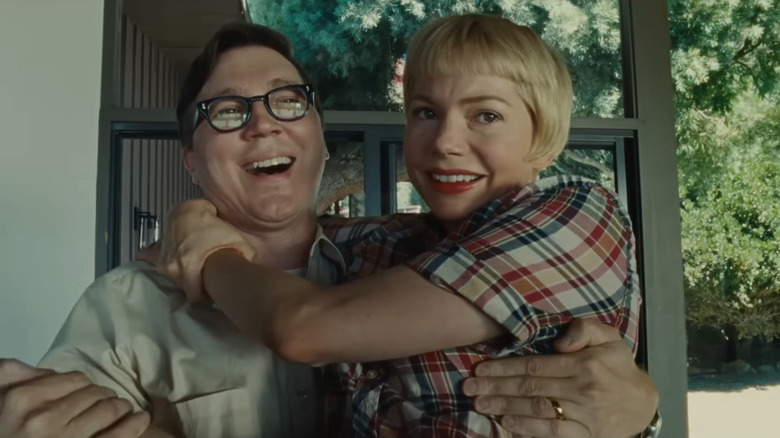 Universal Pictures
For those who either care or have been completely indoctrinated by the awards race machine, the People's Choice Award at TIFF has been an incredible predictor of films that get nominated for Best Picture at the Academy Awards. Since the Academy expanded the category to over five nominees, only one year has passed where the winner of the award did not receive a Best Picture nomination. That would be 2011, where Nadine Labaki's "Where Do We Go Now?" won the prize. In the same number of years, four of the winners of the People's Choice Award ended up winning Best Picture as well ("Nomadland," "Green Book," "12 Years a Slave," and "The King's Speech"). So, Universal should be revving its engines to give "The Fabelmans" all the campaign support they possibly can.
Look, it's incredibly crass to talk about an artistic medium like this. I understand that, but awards play an important role in getting movies made that don't just exist for the largest margin of profit a studio can get. I want to see "The Fabelmans" because I care about the art that Steven Spielberg makes. If it ends up winning Best Picture, that's fine, even if I end up not liking the movie. Awards are all a game; what matters is the work. However, these smaller films by serious artists are so difficult to get in front of people's eyeballs today, and if they have to manufacture an awards race to do so, I say, "Go for it." If one more person sees "The Fabelmans" because of the inflated Oscar buzz thanks to the TIFF People's Choice Awards, that's a win in my book.
"The Fabelmans" will begin a limited theatrical run in New York and Los Angeles on November 11, 2022, before rolling out into a wide release on November 23.