Black Adam Has A Wonderful Connection To Dwayne Johnson's Young Rock Series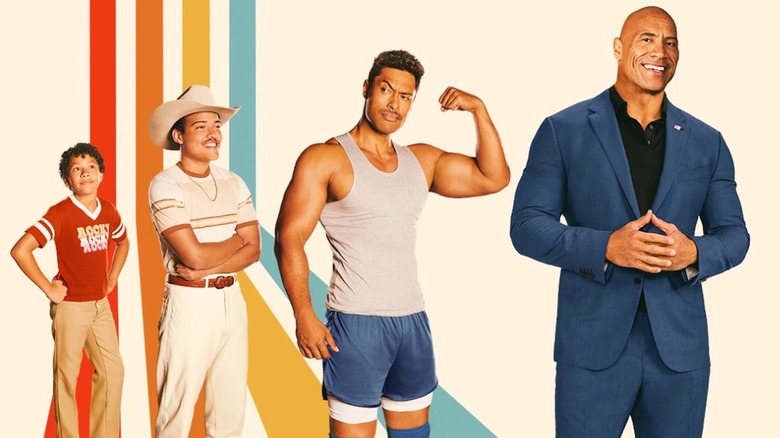 NBC
This post contains spoilers for "Black Adam."
Dwayne "The Rock" Johnson is someone who firmly believes that when he eats, all his friends and family eat too. From buying Downtown Bruno a brand new truck to getting new houses for his mom and cousin to starting a production company with his ex-wife to casting current WWE Universal Heavyweight Champion Roman Reigns in "Fast & Furious Presents: Hobbes & Shaw," the WWE Legend and bonafide movie star spreads the wealth whenever he can. Naturally, Johnson's long gestating project "Black Adam" was no different. And this time, it was one of his "Young Rock" co-stars that benefitted.
Back in April 2021, it was announced that Uli Latukefu was cast in the DCEU film directed by Jaume Collet-Serra. At the time, his role was being kept heavily under wraps. But since the up-and-coming Australian actor is best known for playing Johnson from the ages of 18 to 20 on the NBC series — which is when The Rock started his storied career in professional wrestling — many speculated that he would be a young Teth-Adam or some kind of family member. Now that the movie has premiered, we know exactly who the "Marco Polo" and "Alien: Covenant" star plays.
The most electrifying man in all of entertainment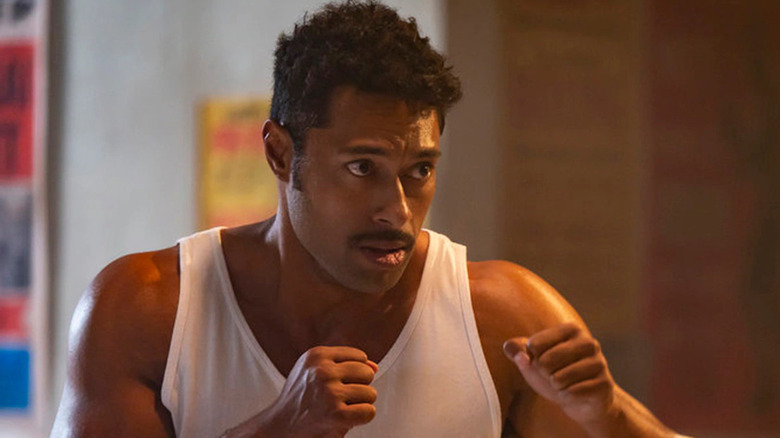 NBC
In the third act of "Black Adam," when Kahndaq's protector seemingly defeats Ishmael by killing him before using the Crown of Sabbac, Adam is filled with guilt and reveals to Aldis Hodge's Hawkman that his story has been told incorrectly for thousands of years. He's not the real champion that everyone thinks that he is. The ancient Council of Wizards actually gave the powers of Shazam to his son, a young slave boy named Hurut. However, when King Ahk-Ton's henchmen hunt down Hurut's parents and execute them, the boy transfers the powers to his mortally wounded father to save his life. Unfortunately, this act of kindness left him vulnerable to an assassin's blade. The now-mortal Hurut was killed and his father would carry on as the excessively brutal titan that was freed from the Rock of Eternity by Sarah Shahi's Adrianna Tomaz.
Rather than playing another young Rock, Latukefu plays the champion form of Hurut. Basically, he's the equivalent of Zachary Levi's role from the 2019 "Shazam" for this movie. But since his part of the story is told in a flashback where his character doesn't survive, Latukefu gets considerably less screen time than Levi. However, since they needed a superhero version of The Rock's offspring, they definitely cast the right guy. Plus, he's sure to step into the spotlight when the third season of "Young Rock" premieres on November 4, 2022 on NBC.
"Black Adam" is currently playing in theaters now.