The Conjuring 4 Is Coming To Haunt The Warrens All Over Again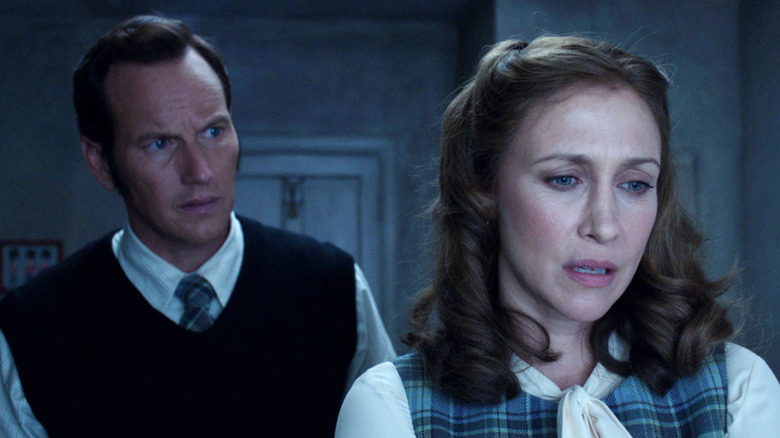 New Line Cinema
Zoinks! It looks like the Conjuring-verse is rearing back into action, because The Hollywood Reporter revealed that "The Conjuring 4" is officially in the works over at New Line Cinema. It will be written by David Leslie Johnson-McGoldrick, who wrote the last two entries in the mainline series as well as the upcoming "Aquaman and the Lost City." Needless to say, he's helped guide the "Conjuring" franchise to the comfortably profitable series it's become since 2013.
The exact plot for this new installment is being kept under wraps, but we can safely assume that it will follow the franchise formula fans have come to expect. A lot can be said about the real-life duo of alleged paranormal investigators, but we can't help but be pulled into the wacky hijinks of this franchise's versions of Ed (Patrick Wilson) and Lorraine Warren (Vera Farmiga). Sure, the entire franchise might not always be of the best quality, but the majority of them are at least fun, and if Johnson-McGoldrick is back to pen the script, we can certainly expect more of that.
The future of the franchise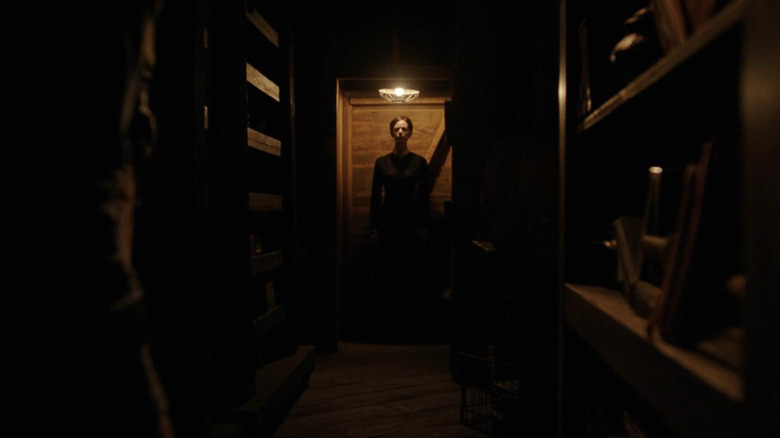 New Line Cinema
According to The Hollywood Reporter, Wilson and Farmiga are expected to return to their roles. However, no official deals have been made as of yet. The same goes for a potential director — James Wan directed the first two entries in the series, with Michael Chaves taking over for 2021's "The Conjuring: The Devil Made Me Do It." Other directors to have circled the "Conjuring" universe include John R. Leonetti ("Annabelle"), David F. Sandberg ("Annabelle: Creation"), and Corin Hardy ("The Nun"). Any one of these names could be a great fit for this new entry, although a fresh face would also certainly be welcomed.
One name that will certainly not be involved in this newest entry is Walter Hamada, who served as executive producer on six out of eight entries in the franchise during his tenure at New Line. He originally stepped away from the franchise due to him taking on the role of DC Films' President, but his departure from Warner Bros. as a whole earlier this week guarantees he won't be returning to his previous position.
"The Conjuring 4" does not currently have a release date set.