The Real Horror Of The Blair Witch Project Is How Little The Cast Was Paid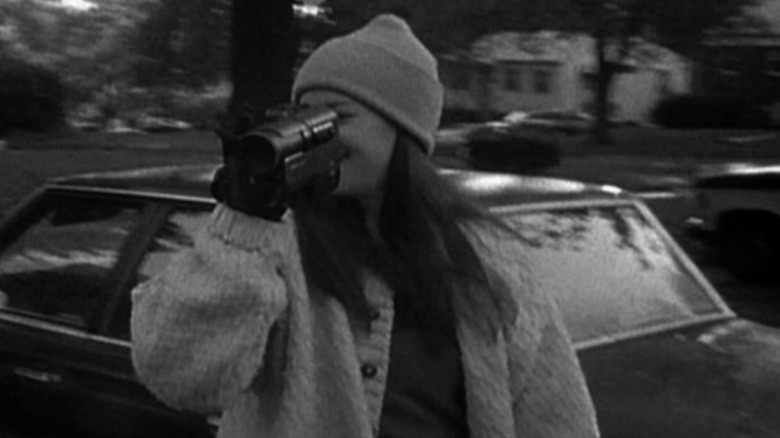 Artisan Entertainment
"The Blair Witch Project" needs little introduction, it's an indie horror success story for the ages. Shot in 1999 in Seneca Creek State Park with a penny-pinching budget of about $75,000, its deceptive amount of simplicity gave birth to the found footage horror genre, and the film's unconventional promotional stunts cemented it one of the greatest (and one of the first) modern viral marketing campaigns ever.
Advertised as a recovered documentary, the filmmakers faked obituaries and missing posters for the film's central actors and even aired a SyFy mockumentary that echoed the film's lore — all supplemental material that helped buy an early internet generation into its immersive, mysterious ARG campaign that blurred the lines of fiction and reality. The film went on to make nearly $250 million dollars in the worldwide box office, conjuring millions from pennies. 
Unfortunately, for the actors in hiding at the time, it was a lot more difficult to bask in the film's miraculous success. As far as the general public was concerned, they were dead or missing. In 2016, lead actress Heather Donahue wrote an op-ed for The Guardian opening up about her experiences filming and going dark for "The Blair Witch Project," and though the film was a financial success, Donahue wasn't able to get her fair share of those earnings.
Heather Donahue called herself the poorest new famous person in America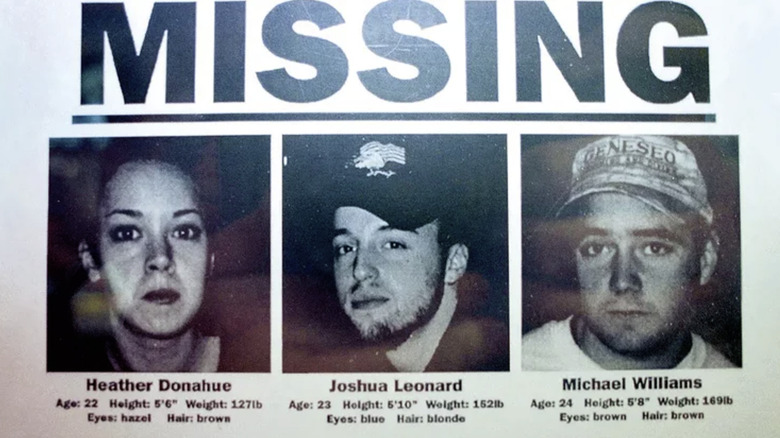 Artisan Entertainment
As a small aspiring actress living in LA who is now committed to the role of playing dead, how do you make a name for yourself?
"The Blair Witch Project" and its main compelling image, a shot of the character, Heather, her horrified flashlight-lit face peering into the lens of a camera. In the film, it's one of her shining moments, a monologue expressing the existential dread her character is facing in these haunted woods. For Donahue in real life, it was a reminder of her strange, stagnant career condition.
"Being dead and alive at the same time has its advantages. I watched a significant time in my life unfurl without me. Who gets to do that? On a brutally hot July day, the 1984 Toyota Celica I bought with my temping pay when I moved to LA overheated (again), only this time it happened under a billboard with my face on it. I sat there, under my enormous face, waiting for the car to cool down, thinking: "Surely this will work out?" When I arrived home that day I did an interview that I'd surreptitiously arranged with my hometown paper, the Philadelphia Inquirer, and shared this story, laughing: 'I'm like the poorest new famous person in America!'"
It's not enough that "The Blair Witch Project" didn't fairly compensate Donahue for its instantaneous success, the salt in the wound was giving Donahue the spotlight in a position where she couldn't take advantage of it — the real check she couldn't cash.
Donahue has complex feelings about the film's legacy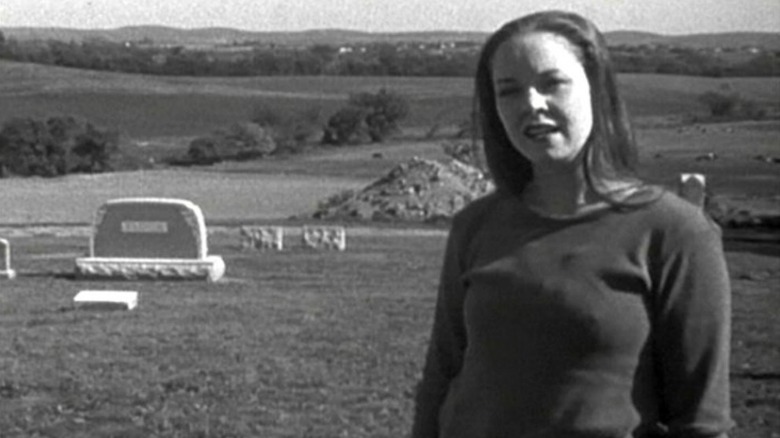 Artisan Entertainment
The cast of "The Blair Witch Project" each earned only $1,000 per day on their grueling, eight-day shoot. When Donahue's interview in the Philadelphia Inquirer went live, the marketing department for the film reached out to scorn her tone.
I wanted to say, "Well, are you sending me money?" But I was a 24-year-old actor so I said sorry. The next week I received a fruit basket. The crap kind with pears and water crackers and mostly packaging.
As the film steadily leveled off in sales, there was soon an incentive for the actors to finally come forward and reveal that they were, in fact, still alive. It was a daunting task to pull back the wool from the mystery they've all created. "People love the safety of horror movies, the controlled anxiety. But this one was supposed to be different." Donahue said, "This one was supposed to be real."
The surreality of being involved in such an unconventional project and having her image represent the film is something Donahue is still contending with. While she is grateful that more recent found footage films, including Adam Wingard's "Blair Witch" sequel are operated on a more professional level, she told Vice that despite the pain, what she and her fellow cast accomplished was lightning in a bottle.
"You couldn't have made "Blair Witch" with SAG actors; there was no meal penalty or meal breaks. We were shooting 24/7 without meal breaks, with nobody really directing us..." She said, "That poses a challenge to a lot of current found footage films. You'll just never quite capture the wildness or what the Internet was then."