Worlds Collide As Netflix Picks Up The Next Safdie Brothers Movie Starring Adam Sandler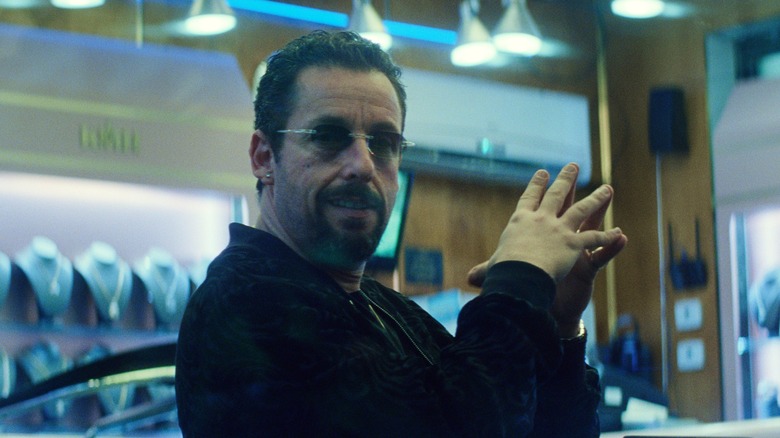 Netflix
This is how we win. Three years after the filmmaking duo of Benny and Josh Safdie joined forces with Adam Sandler and Netflix to deliver the high-stress, heart attack-inducing chaos known as "Uncut Gems" (which /Film's Chris Evangelista reviewed here) the dream team is officially back together to recapture that magic. Deadline reports that Netflix has officially picked up the rights to distribute the Safdies' next major project starring the name-brand actor, which is currently untitled.
Adam Sandler previously talked about this production earlier in 2022, going even further in a recent profile to promise an experience at least comparable to the story of sports betting gone horribly awry in "Uncut Gems." The Safdies will be writing, directing, and producing the film (the latter of which they didn't receive credit for in their last collaboration). Deadline reports that filming is tentatively scheduled to commence "in the second quarter" of next year, though another source indicates that the start date remains a moving target as the Safdies are still tinkering with the script. No plot details are forthcoming either, but Deadline describes the plot as "likely set in the world of high-end card collecting."
Netflix joins the Safdies' next film with Adam Sandler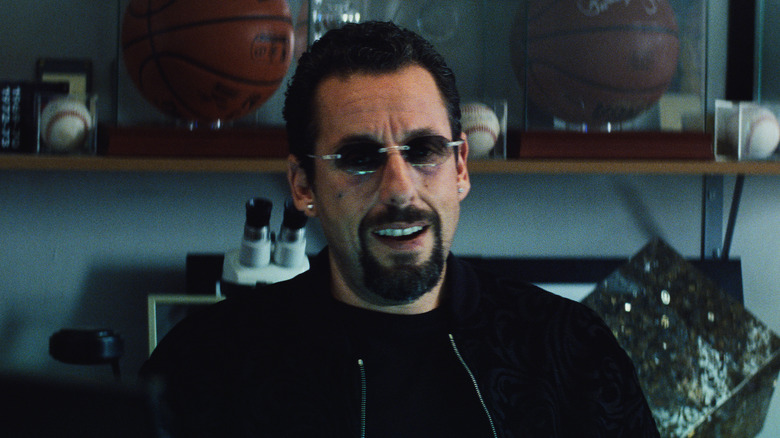 Netflix
Those looking for another dose of the Safdie brothers' unique sensibilities of energetic filmmaking teaming up with Adam Sandler's star power are in for another big treat. Though we knew the collaboration between filmmakers and movie star would continue with the currently-untitled project, the news of the day is that Netflix has once again entered the fray to quickly turn the streamer into the place to be for this particular brand of Safdie/Sandler storytelling.
This would actually mark Josh and Benny Safdie's first major directing project since "Uncut Gems," though Benny has continued to act in notable productions such as Kornél Mundruczó's "Pieces of a Woman" in 2020, Paul Thomas Anderson's "Licorice Pizza" a year later, and even a small supporting role in the Disney+ series "Obi-Wan Kenobi." He'll next be seen in Christopher Nolan's buzzy "Oppenheimer." Sandler, meanwhile, is currently making the press rounds for the Netflix film "Hustle," another sports-related drama/comedy that was reviewed by /Film's Chris Evangelista. He described the film as:
...a formulaic underdog sports story that still manages to charm. There are no real surprises here; nothing you haven't seen in at least a dozen other sports flicks before. Indeed, "Hustle" often feels like it's following in the footsteps of "Rocky," or more precisely, "Creed." There's the former sports player now washed up and acting as a coach. There's the exciting young star who has a world of talent and a world of personal problems. And there's a chance at redemption for everyone.
Stay tuned for more updates on this exciting project as they come in.