They Made An RIPD Sequel For Some Reason, Check Out The Trailer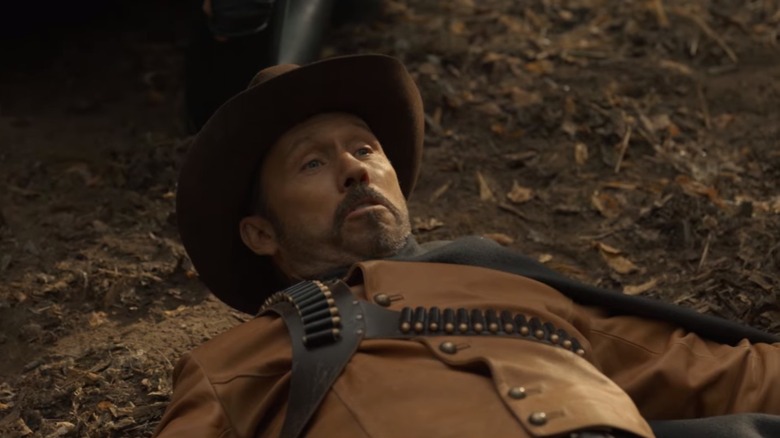 Universal Pictures
One of the biggest box office bombs of the 2010s is getting a sequel in the form of "R.I.P.D. 2: Rise of the Damned." Yes, really, and we even have a trailer to prove that nobody is having their leg pulled. The folks at Universal Pictures thought there might be enough of an audience for this, nearly a decade after the original Ryan Reynolds and Jeff Bridges two-hander lost a boatload of money (to the point where Reynolds re-thought his entire career). And they even got an actual known actor to take on the lead role in the form of Jeffrey Donovan ("Burn Notice").
Now, it is really important to point out that this is a direct-to-video sequel, meaning they presumably spent a whole lot less money on it. That is just about the only way in which a sequel to a bomb this big makes any sense. But, for now, let's see what they've cooked up, shall we?
R.I.P.D. 2 is real and here's the trailer to prove it
This trailer may be brief but it is just enough to prove that this movie is real and not some kind of joke. While this is billed as a sequel, it becomes clear pretty quickly that this is a prequel, taking the demon-hunting action to the Old West. As for the actual story at hand? Universal has also released an (admittedly lengthy) synopsis, which reads as follows:
The Wild West has gone to Hell, literally, and the world's best hope of being saved lies in the gun-slinging hands of Sheriff Roy Pulsipher (Jeffrey Donovan) as he becomes the newest officer for the Rest In Peace Department (R.I.P.D.) enforcing the afterlife's laws. If the Old West was wild while he was alive, wait until Roy sees how weird it gets once he dies. Roy thought joining the R.I.P.D. would give him a chance to revisit his daughter and solve the mystery of his murder. Instead, he has his holsters full with havoc and hellfire when he's given a mission to stop a dangerous demon from opening a portal to the underworld. The fate of the living and the dead now depends on Roy and his partner Jeanne (Penelope Mitchell), a mysterious swordswoman, as cowboys clash with creatures and undead insanity unleashes apocalyptic chaos.
Paul Leyden ("Cleaners") is in the director's chair for this one, having co-written the screenplay alongside Andrew Klein ("MacGyver"). The cast also includes the likes of Kerry Knuppe ("Pachinko"), Richard Brake ("Barbarian"), Evlyne Oyedokun ("Detention"), and Rachel Adedeji ("Hollyoaks").
So, why make a sequel to a bomb?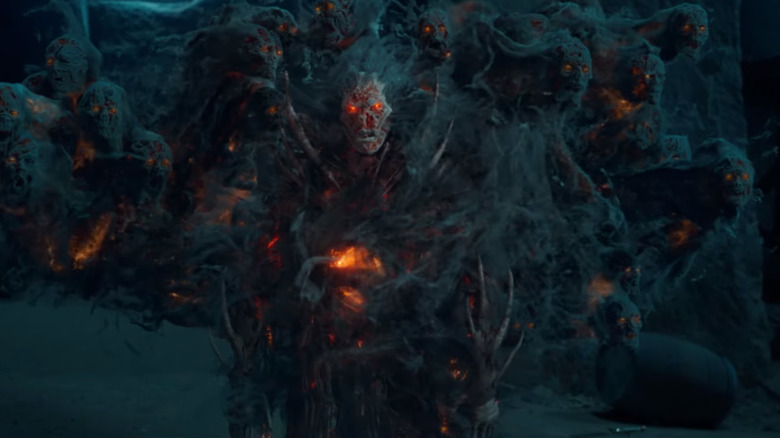 Universal Pictures
Based on the comic book series, 2013's "R.I.P.D." was a truly disastrous misfire for the ages. Directed by Robert Schwentke, it earned a staggeringly bad $78 million worldwide against a massive $130 million production budget. In a word? Yikes! Schwentke has been on a rough streak with blockbusters, having directed last year's disastrous "Snake Eyes: G.I. Joe Origins" as well. But hey, at least this one is getting a sequel.
As for Universal's motivations? It's possible that "R.I.P.D." found an audience on home video/cable in the years since its release. Certainly not enough to justify that budget, but enough to tell the bean counters that an audience has emerged – at least enough of one to sustain a low-budget direct-to-video affair such as this.
"R.I.P.D. 2: Rise of the Damned" arrives on Digital, Blu-ray, and DVD on November 15, with the movie also apparently set to debut on Netflix on that date as well.