Andor Episode 7 Shares DNA With The Americans, In More Ways Than One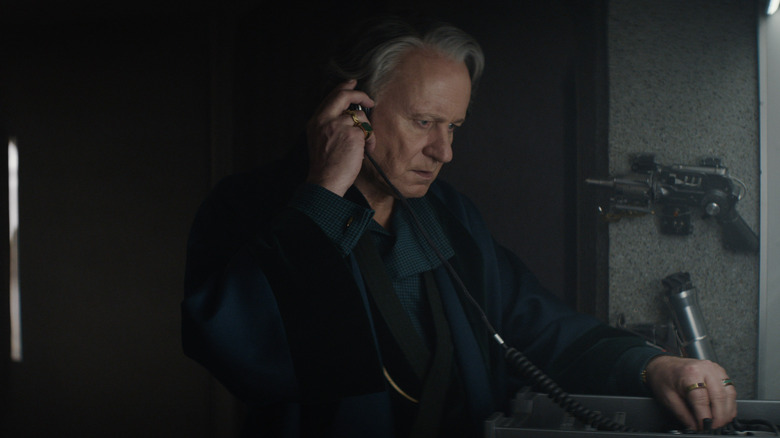 Lucasfilm
This episode contains spoilers for the latest episode of "Andor."
You may have noticed by now how the highest praise for "Andor" stems from the idea of how little it actually feels like "Star Wars." Gone are any Force powers and lightsabers and endearing (but slightly whiny) protagonists embarking on hero's journeys. In their place, we have downright offbeat stories about complex characters, life-or-death stakes, and tragic ends, all in service of how revolutions are necessary to topple fascism — and all told with impressive clarity and purpose in a way that few "Star Wars" shows (and even movies!) have managed to accomplish.
Much of that is due to the influence of creator and writer Tony Gilroy ("Michael Clayton," the "Bourne" trilogy"), the main architect behind the reshoots that helped salvage "Rogue One: A Star Wars Story." But credit also goes to the murderer's row of talent that have contributed to the story along the way.

The latest episode of "Andor" slows things down again to deal with the aftermath of last week's thrilling heist, going back to the show's strengths that have made it such a stand-out highlight of Disney-era "Star Wars" in the first place. That means a heavy dose of espionage, shadowy politics, and the pervasive threat of an Empire out for blood. Among genre-savvy fans out there, one can almost imagine the elevator pitch for "Andor" including comparisons to FX's "The Americans," one of the best shows in recent years that also highlighted a spy network attempting to disrupt a powerful regime.
Those parallels were made far more literal with episode seven, which featured a script credited to "The Americans" writer/producer Stephen Schiff and, more importantly, a story that felt ripped straight from the Cold War.
Spies in disguise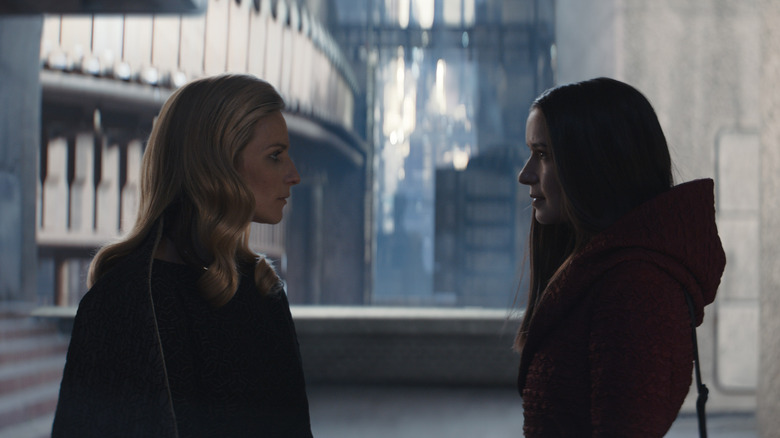 Lucasfilm
Though "The Americans" might seem ripe for nationalist (or even downright propagandist) messaging — given its (real-world!) premise of Russian sleeper cells invading the United States, carefully constructing seemingly normal lives, and all the while sabotaging American interests and furthering the Kremlin agenda from within – creator Joe Weisberg instead used main characters Philip and Elizabeth Jennings (Matthew Rhys and Keri Russell respectively) to depict a much more complicated story of international politics with an intensely strong personal connection. This is exactly what "Andor," and its last episode in particular, has done so well.
Between check-ins on series villains Syril Karn (Kyle Soller) and Dedra Meero (Denise Gough), much of the episode concerns itself with storylines that would feel right at home in "The Americans." We see the continued fallout from the Rebellion's strike on the Imperial garrison on Aldhani, where characters like Mon Mothma (Genevieve O'Reilly) and Luthen Rael (Stellan Skarsgård) witness the Empire's indignant response to the attack in real-time. They use their positions as double agents with innocent public-facing fronts to their advantage, which is eerily similar to the Jennings' cover stories as travel agents while embarking on various missions and meetups under cover. Even Rebel operative Vel (Faye Marsay) meets clandestinely in a startling disguise to go over next steps in Coruscant, causing viewers to give a double-take in much the same way that the various wigs and costumes in "The Americans" did with the Jennings (which quickly took on a life of their own).
Both shows share much of the same DNA stemming from tone, politics, and genre. Episode seven of "Andor" finally made those connections with "The Americans" even stronger, both on-camera and behind the scenes.