Black Adam Producer Talks About That 'Frustrating' Mid-Credits Leak [Exclusive]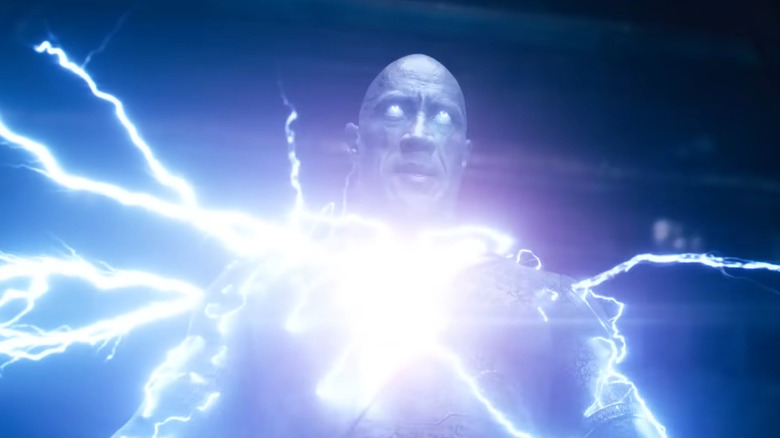 Warner Bros. Pictures
This post contains spoilers for "Black Adam."
"Black Adam" is finally in theaters after years in development and several delays. Dwayne Johnson has been talking about this role for 15 years, and if you didn't know who the character was before, you certainly do now thanks to the film's marketing. Johnson often says that the hierarchy of power in the DC universe is about to change with this movie. Whether or not it does, you can judge for yourself, but it certainly seems like he's set to battle a certain ubiquitous superhero from DC comics in a future film. 
Johnson has hinted at this battle for quite some time, so we all knew it was coming. And now that the film is in theaters, we can finally talk openly about it. Not that some people on the internet waited for that moment. I recently spoke to "Black Adam" producer Hiram Garcia about the project and asked him about how the film's major mid-credits scene involving a certain, uh, Man with, uh, Super abilities leaked online early.
Garcia said of the news getting out before the film:
"Oh my God, it is so frustrating. You work so hard, but look, we understand that this ending and this dream, this family dream that we had to bring to life, we knew that it was going to have an effect on the fans that were just like, 'Oh my God!' We heard them begging for it for so long. We've been wanting it for so long. It's disappointing that it leaks. You hope that the fans that are so passionate about it really do their best to block it out so that they can go and get the movie and enjoy it."
A battle for the ages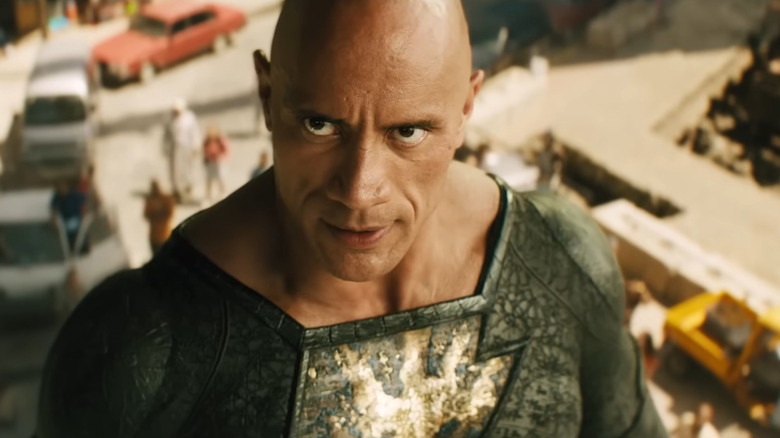 Warner Bros. Pictures
It's very hard to avoid spoilers these days, especially once things get out on the internet. The information ends up in titles or images on news aggregator sites. Friends say things around water coolers. Plus, when the star himself implies the possibility in interviews, and you hear about a leak, you draw conclusions. 
Still, this is one of those things — this specific mid-credits scene — where it's something fans were hoping for (and likely expecting) in the first place. It's not a major surprise. It's not Nick Fury starting the Avengers Initiative. Superman and Black Adam feel destined to fight at this point. Dwayne Johnson willed it into existence. It's a logical pairing. Hopefully knowing that this tease is coming in the film won't diminish its impact on fans. 
Garcia said that they tried to "protect these situations," but acknowledged that DC fans can be ... passionate. Sometimes they find ways to get the info and pass it on. "Unfortunately, there's always a few people that will try and spoil it for the rest of the world," he said. Garcia hopes that fans will block it out and try not to be spoiled, but that's not going to be easy. He explained:
"We've been working with Warner Bros. to try and get some of those things under control, but really, it spreads like wildfire. It's something you always know you have to deal with when you start testing the movie." 
Having seen the movie, I don't think it will ruin anything if you do know beforehand. The rest of the film stands alone.
"Black Adam" is in theaters now.